Mexican Silent Film with Live Music: "Ghost Train"( El Tren Fantasma).
The UK Premier of "El tren fantasma" (Ghost Train). Mexican Silent Film with Live Music performed by the pianist José María Serralde.
About this event
"[Serralde] caused an outstanding impression at the Festival with his exciting musical treatment..."
Pordenone Silent Film Festival 2014 Catalogue
"Bringing this film with Ensamble Cine Mudo, is for me a dream come true..."
Miro Puritrava, director and founder Sarajevo International Film Festival
Serralde is the foremost Mexican silent film musician, and classical-trained pianist composing and performing live music for silent films and multidisciplinary arts since 1995. He founded Ensamble Cine Mudo in 1998 calling the talents of peformers, to play live for film screenings, with a special concern on period authenticity and stylistic inspiration.
Besides Mexico, Serralde's has performed in Canada, Spain, Italy, Bosnia- Herzegovina, and Brazil, presenting his works in venues and galleries in France, Germany and the U.K too. He performs each October at the Giornate del Cinema Muto in Pordenone, Italy, a world-leading silent film festival, next to internationaly acclaimed performers where he is also one of the tutors of young artists, as part of the Festival's renown silent film music masterclasses.
Ghost Train is a film made by the Director García Moreno in 1926. He received the full cooperation of the National Railroad in the making of the film, and it still stands today as a document to one of the great technological advances made in Mexico during the 1920s.
Restored in 2014 by Filmoteca UNAM, the adventure of charros vs. gangsters received a new treatment when M. Esperanza Vásquez recovered its original script. Saved from oblivion by Dr. Aurelio de los Reyes over the past decades, a set of forgotten nitrate cans were put together in between 2004 and 2014. The music was commissioned to José Ma. Serralde who composed and recorded the music with his Ensemble Cine Mudo, a cue-sheet based semi-improvised score with the american-styled dance music introduced to Mexico through the radio, and the music of Veracruz; all done after research in Orizaba, where the sones and danzones, meet the foxtrot.
Also will have a special collaboration by the talented musician Luke Moore, professional Composer & Musician, with the short film TRACKS, music composed by him, featuring Satin Beige (cello) and performed by Operation Lightfoot.
Doors open at: 19:00 hrs
Performance starts at: 20:00 hrs.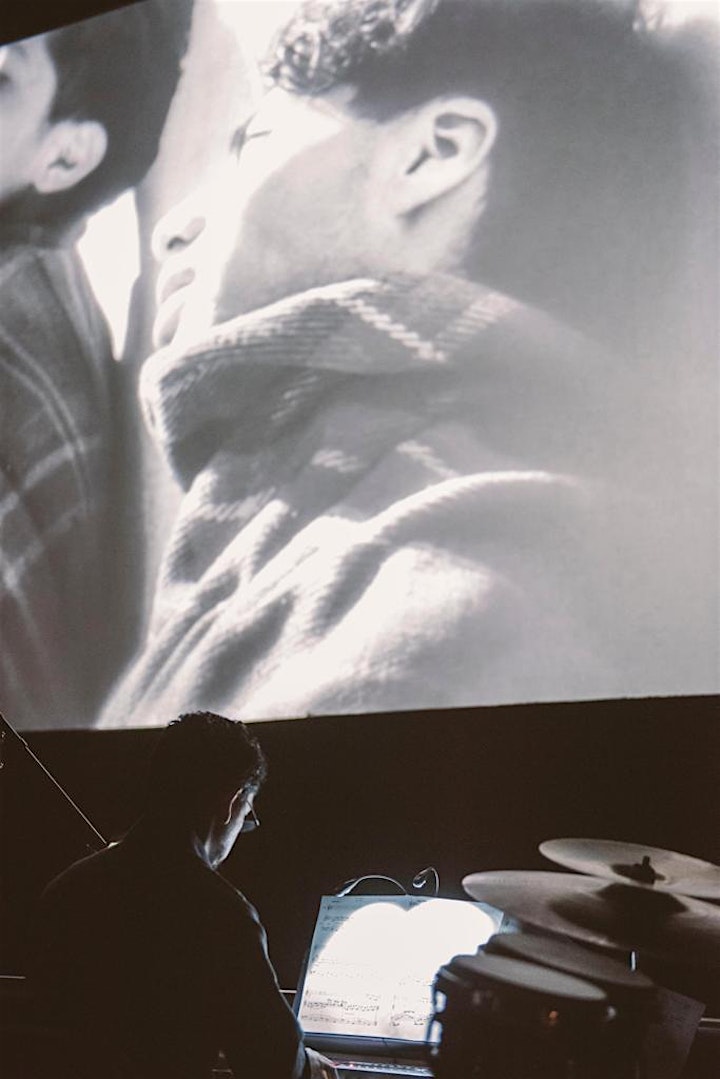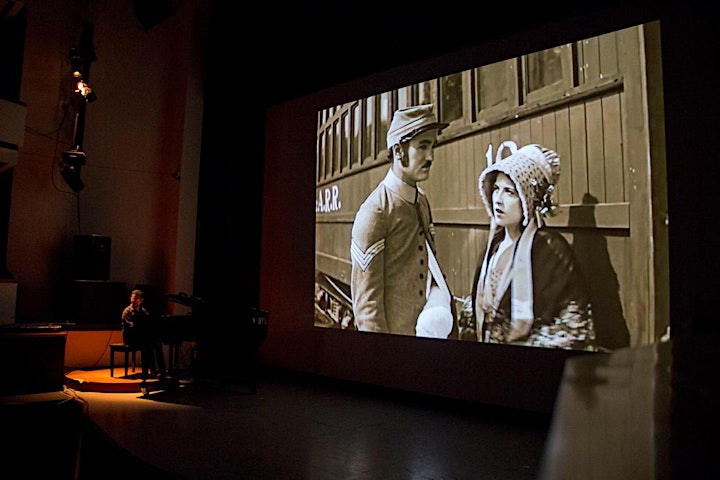 Organiser of Mexican Silent Film with Live Music: "Ghost Train"( El Tren Fantasma).