Description
On Sunday the 29th of October, we'll be returning to Hither Green's coolest drinking spot to celebrate all things brewed, chargrilled and hand-strung. If you're up for coming, but would prepare to pay on the afternoon, shoot us an email at chef@damascuschef.com to book your selves in.

Mingle, wiggle, bellow and jam with us and get caught up in the buzz as you delight in six hand-crafted vegetarian meze dishes, plus a craft beer of your choice.
You'll be feasting on the season's best, with fresh mint, pomegranate and flat and fresh baked Turkish bread. Here's a peek: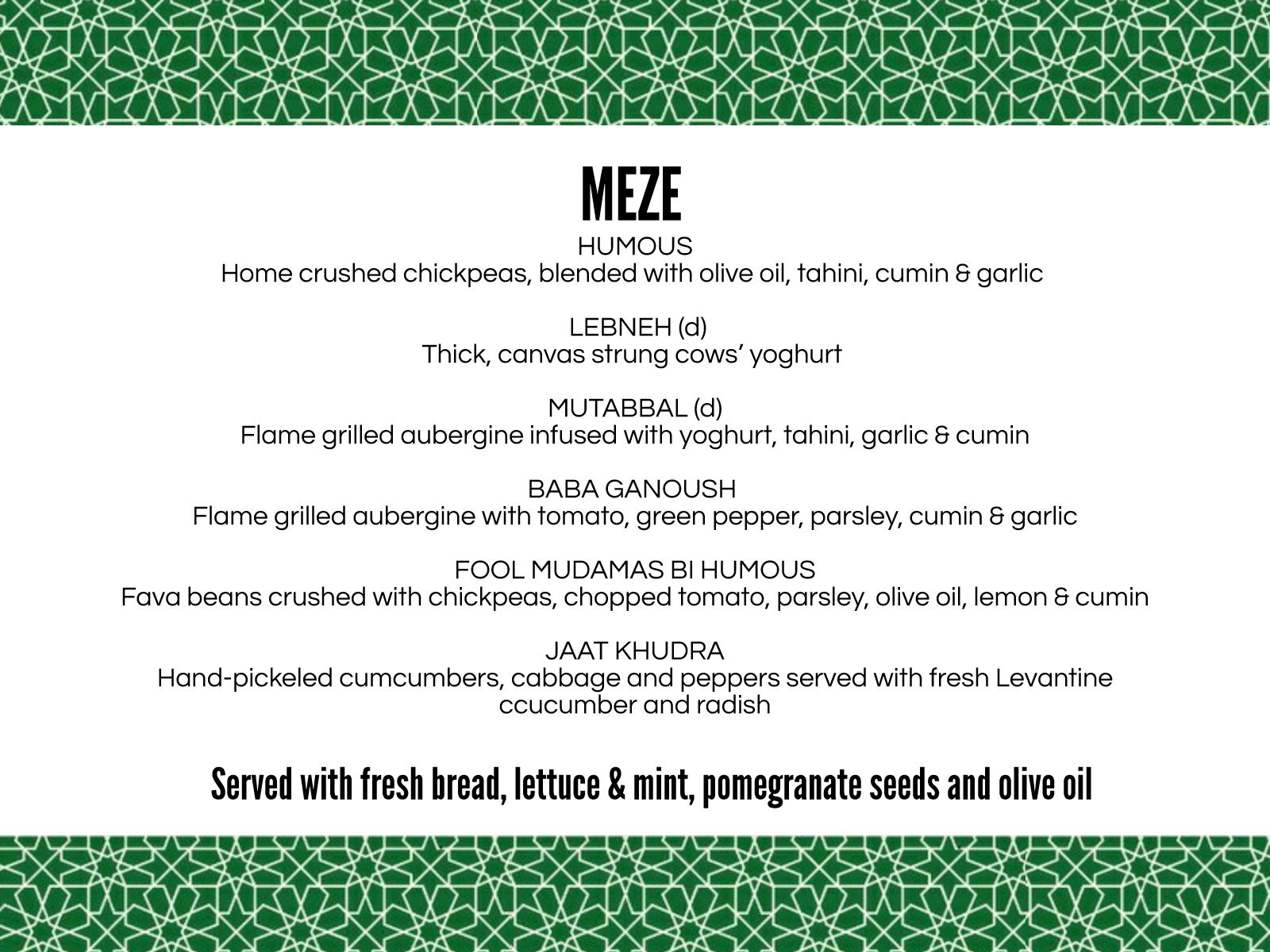 FAQs
What do we get?
All six meze dishes plus a craft beer of your choice from Park Fever's delectable selection. Meze's all about sharing, so we'll refil your bowls as according to how big your party is. If your party has bought two tickets, you get a serving with one refil, if you've bought three, you get two refils. Select your favourite craft beer from Park Fever's range of local and international and indulge in all six meze dishes.
Will you be doing takeaway?
We'll have our cooled, packaged and labelled Humous, Lebneh, Baba Ganoush, Mutabbal & Fool Mudamas to hand on the day, for you to buy and stock up your fridge with.

What about allergies?
We prepare all our meze dishes separately, but please let us know about any severe allergies (specifically to dairy, sesame or latex) in advance, so we can make extra sure not to mix ingredients. Lebneh and Mutabbal are dairy-based, and Humous and Mutabbal contain sesame. All our meze dises are gluten and nut free, and there aren't any of the 14 major allergens in our other dishes, and needless to say, they're all vegetarian! Let us know if you'd like gluten-free bread to eat alongside your meze, and we can arrange that too.
Can we come with friends who won't be eating?
We're only selling seats in advance for people eating. Depending on our capacity on the day, you're welcome to try your luck bringing your friends in to sit with you.

I'm not a beer drinker, but I love meze..

If you don't fancy a beer, you can also go for one of Park Fever's Square Root soft drinks.

I want to come, but I'm not a fan of buying tickets in advance
Shoot us an email on chef@damascuschef.com, telling us how many people you are, and when you'd like to arrive. We'll book you in and you can pay (£15/person) by cash or card on the afternoon itself.

Opps, I can't make it after all
Let us know at least a day in advance and we'll refund you or take the money off a booking for our regular Friday evening popup at the Good Hope, Hither Green Lane. You can also request a refund directly from Eventbrite up to 24 hours before the event.