About this Event
Years & Years, Ella Eyre, HRVY, Becky Hill, Toploader, Phats & Small, Jahméne Douglas, She Makes War & Talk in Code
We are a one day music festival and family fun day combined!
Promising an exciting fun packed day filled with entertainment for all the family, followed by a music concert at night set in the beautiful surroundings of Lydiard Country Park.
Mfor is honoured to be supporting local & national charities with Walking With The Wounded being our main beneficiary. We are also supporting local community projects in our home town of Swindon too.
We pride ourselves in using (where possible) local businesses in everything we do. Our team are local residents and are at the heart of our community every day along with our Mfor Bear who makes everyone smile who meets him.
At the heart of the community
Our goal is to bring current music to Swindon every year, support local businesses, the community and give you something Swindon can be proud of.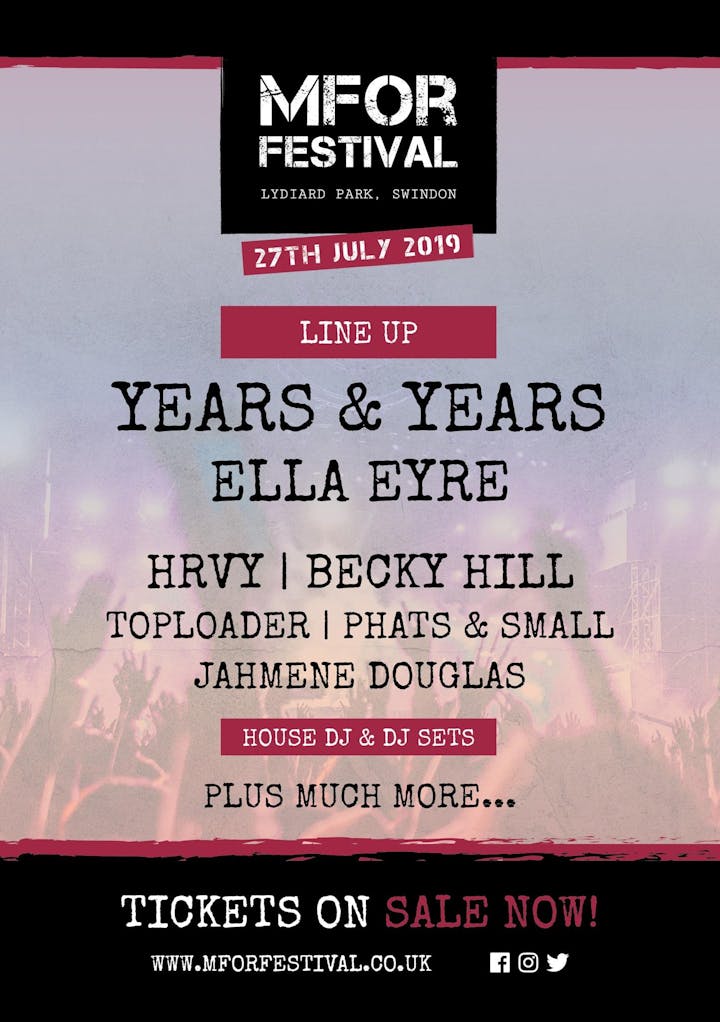 MFor Festival 2019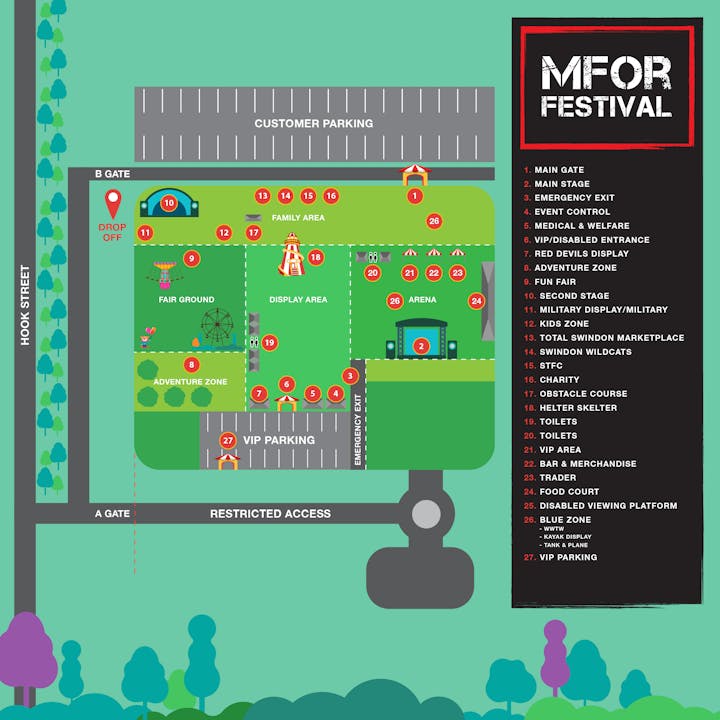 Mfor Event Map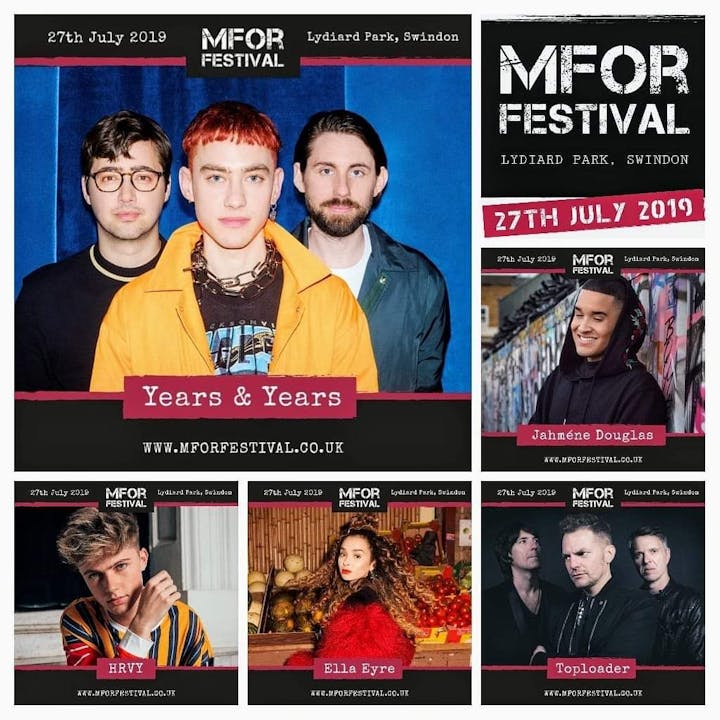 Playing at MFor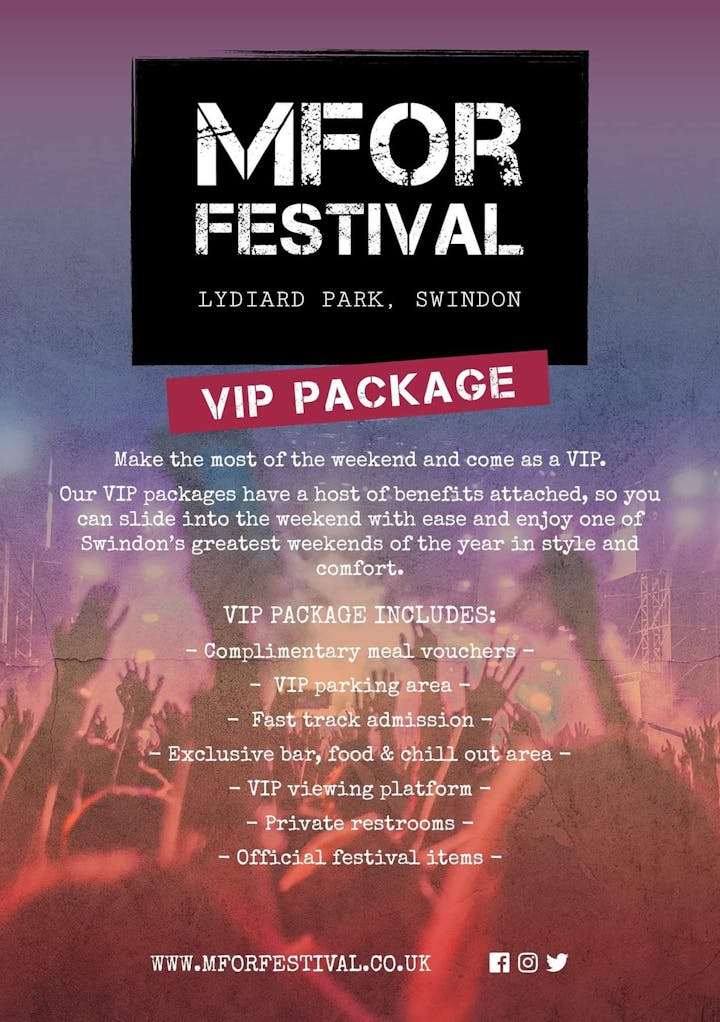 VIP package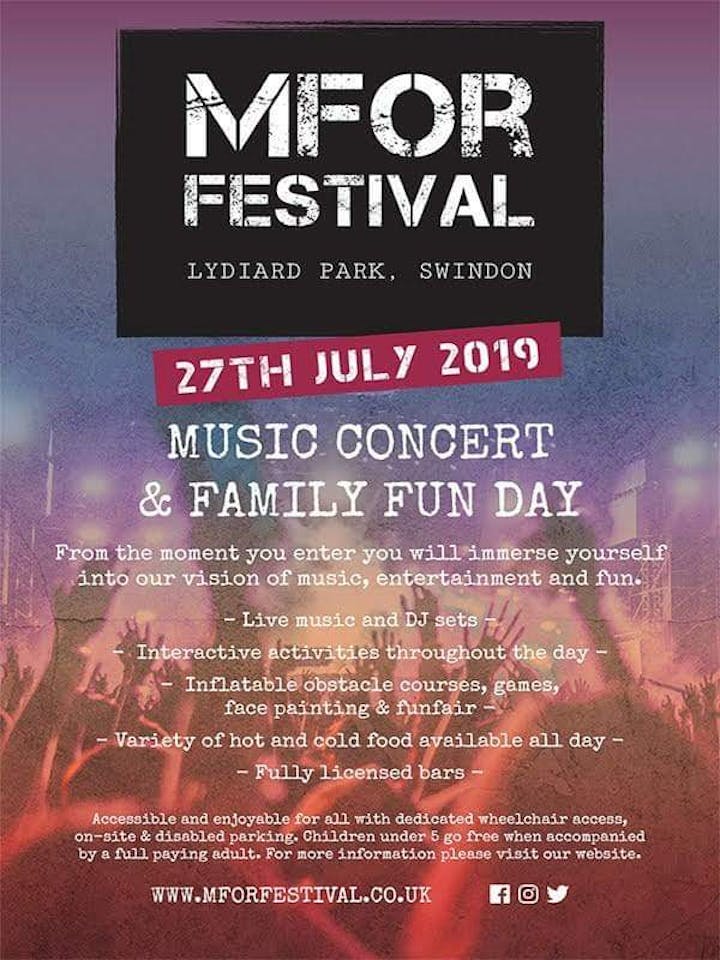 Whats at MFor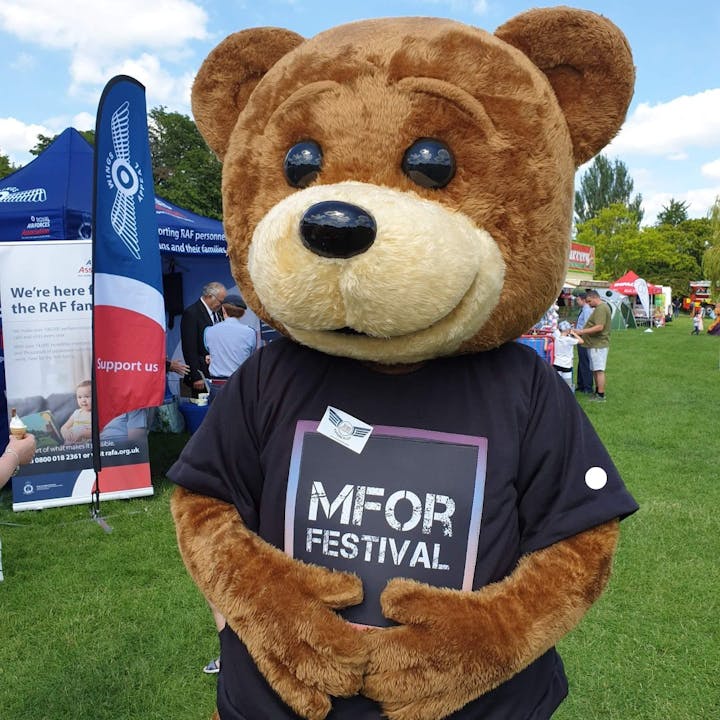 Mfor Bear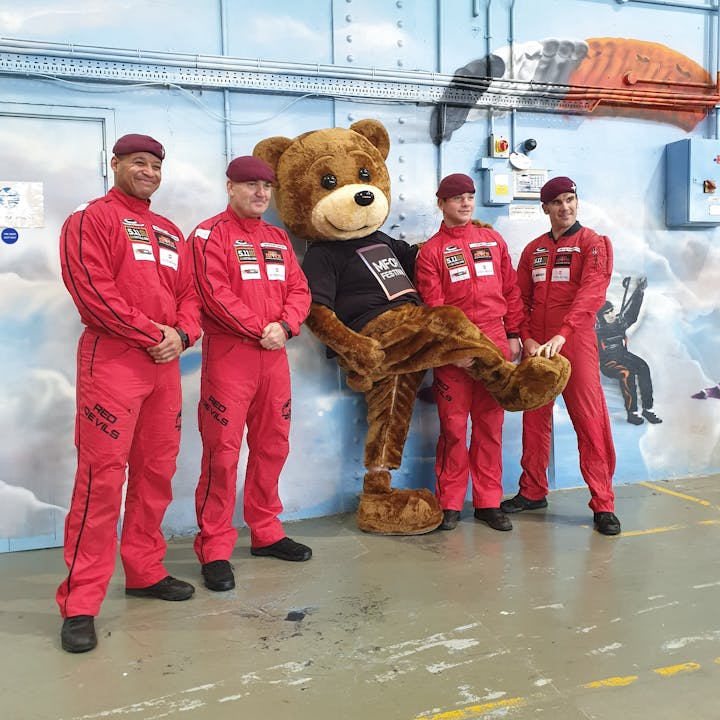 Red Devils Parachute Team
So much is included in your ticket. Most of the entertainment is free on the day at our family friendly event 🎉
This weekend only! 🔥
Apply promo code Heatwave15 and you will receive a 15% discount off all tickets 😍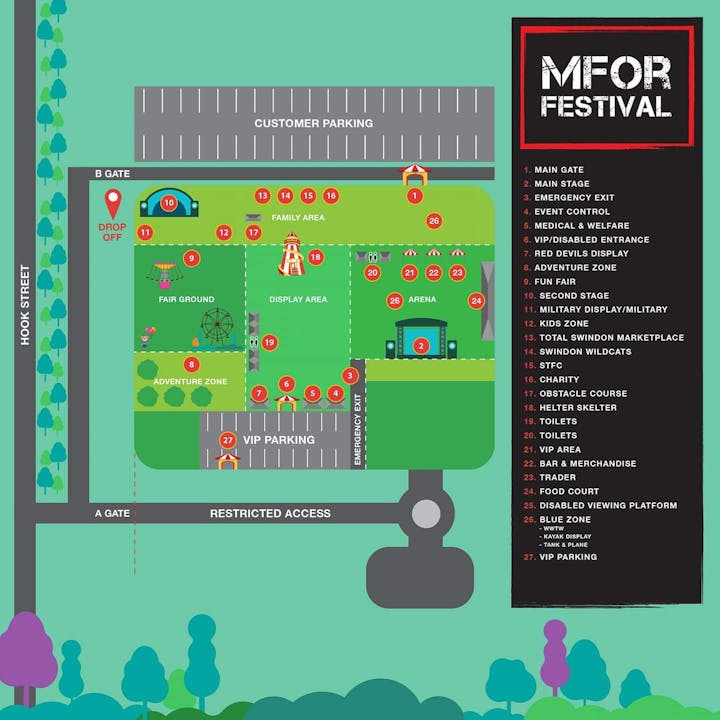 Event Map
When are tickets issued.
All tickets will be received within the next 7 days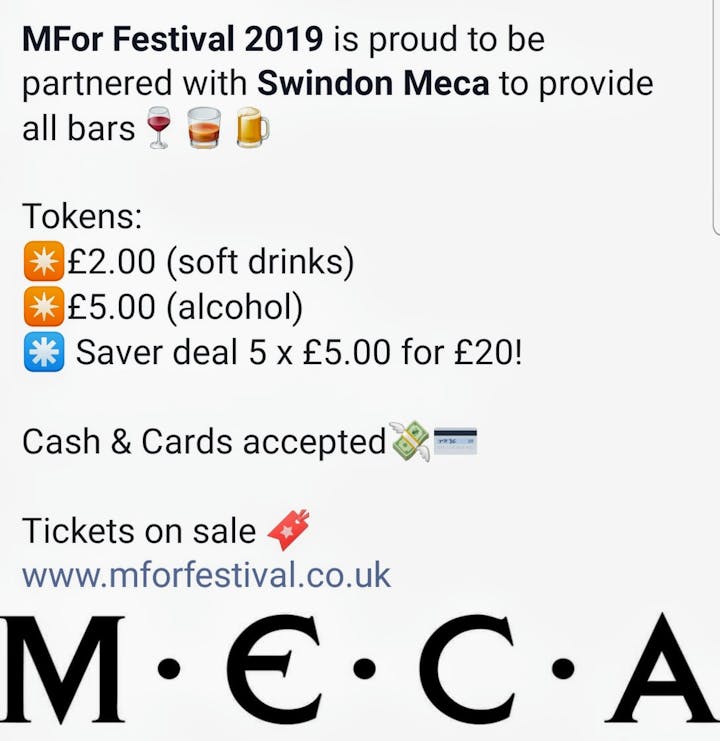 Bar information & prices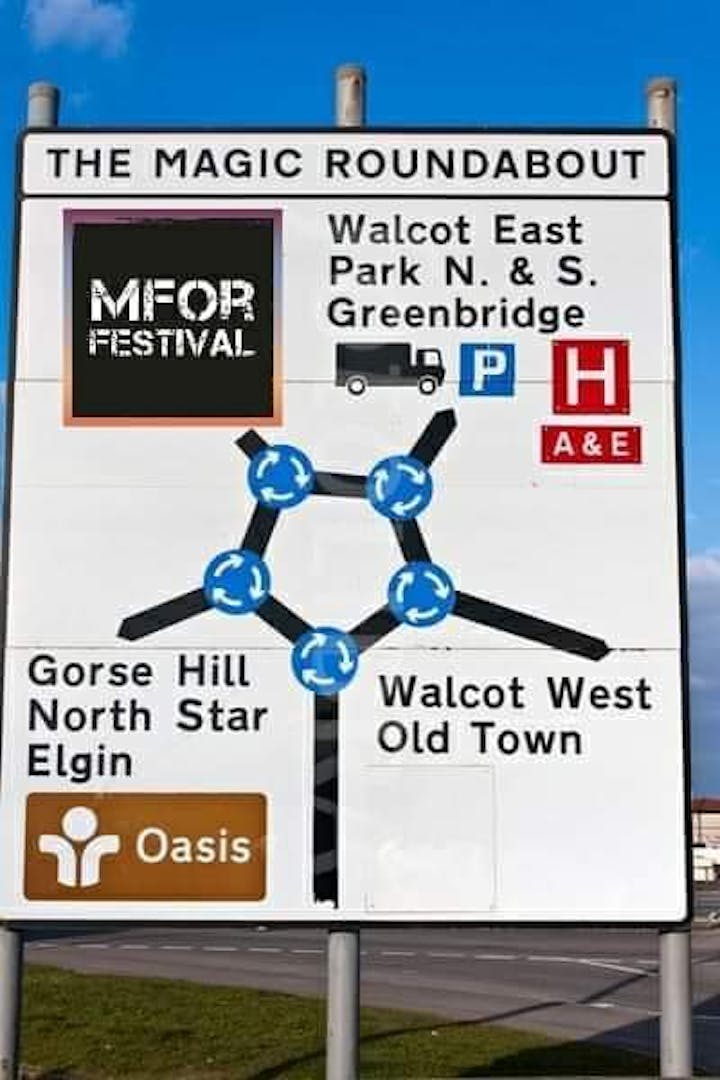 Please make sure you check your tickets for 'Getting Here & Parking'
All General Admission tickets will have a £5.00 per vehicle parking charge on the day payable to Lydiard Park.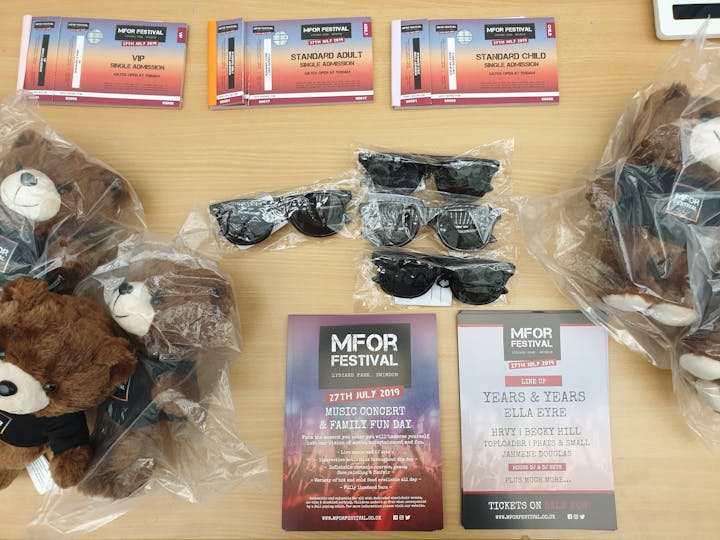 Lots of merchandise on the day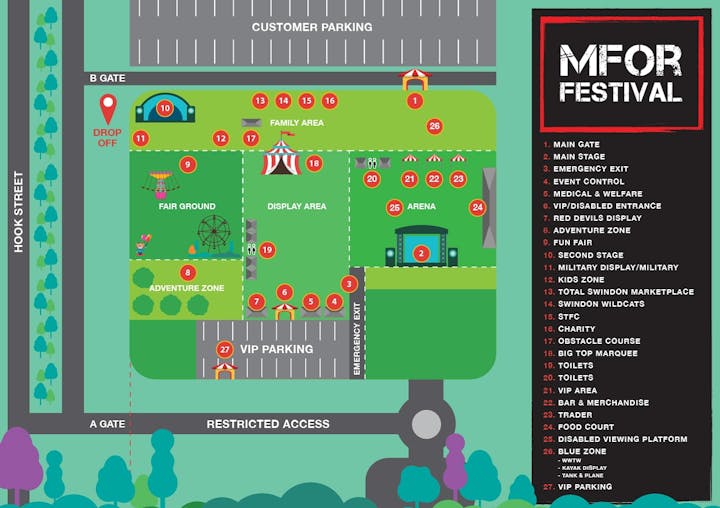 Updated event map