Description
MGN Event 'Let's talk talent'
As founding partners of the Manufacturing Growth Network (MGN), NRG invite senior leaders from North East manufacturing and engineering businesses to join us for a breakfast event focussing on the topic of talent and what organisations are, and need to be doing differently in order to strengthen the talent pool in the North East and close the perception gap.
We invite you to join us and an industry panel of guests to talk about tackling skills shortages, talent attraction and retention, upskilling, and building a gender balanced workforce.
In hosting this event, we want to provide the opportunity for leading North East manufacturing businesses to share and inspire each other in the ongoing war for talent.
08:30 - Registration & Refreshments
09:00 - Keynote speaker: Richard Bradley, Finance Director, Dyer Engineering
09:30 - Industry panel discussion
10:00 - Round table discussions
10:30 - Close and networking opportunities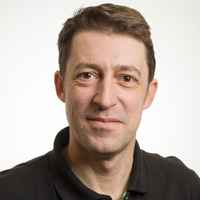 About our keynote speaker: Richard Bradley - Finance Director, Dyer Engineering
The story of Dyer Engineering is one of a business with family values at its heart and passionate about what they do and looking after their employees and customers. To date they have employed in excess of 500 people across their 40-year history and have people in their team who have been with them for over 20 years, others for 10 years+, and 35% have 5 years+' service.
Dyer was acquired by Graeme Parkins and Richard Bradley in 2013, and they have ambitious plans to grow the business and continue to develop DYER Engineering as a special place to work. So how are DYER Engineering addressing the long-term employment needs of the business in a skills-short market?
Richard Bradley, Finance Director describes his job as being 'the one to look after the cash and keep the business safe' and will share Dyer's story, the importance of their apprenticeship scheme, their brand-new Degree Apprenticeship programme, and the true cost of these to the business. Richard will also share recent success stories of how they have attracted and developed women into engineering roles within their business, in their mission towards a gender-balanced workforce.
To register your interest in attending this event please email juliemordue@nrgplc.com.
** Please note this event is for senior leaders working within North East manufacturing & engineering businesses and invited guests of the MGN partners only and not open to third party suppliers or training providers.