Description
Remember that funding is just a tool; it is not the end game. The decision of taking your startup from an early-stage friends and family round, to getting venture-backed or outside investors changes everything.
How do you decide when you're ready to seek investment?
How do you make the most of your time with prospective investors?
What can you do to start preparing for the transition?
How can you work most effectively with the new board members joining your startup?When is the time to start thinking about raising funds?
We will be inviting a great line up of startup funding experts, investors, incubators, and startup owners to give us more insight into startup funding sources including crowdfunding, venture capital, grants, and raising money through such platforms like Kickstarter.
AGENDA
6:30 – 7:15 – Networking – meet and greet!
7:30 – Maurice Lopes, President & Founder EarlyShares
8:00 – James Rohrbach, Director Startup-Miami
8:15 – Shawn Kernes, Chief Larkr @ Larkr
8:45 – Patrick Riley, Global Accelerator Network
9:15 – Networking
If you miss the event, the videos with the speakers speeches will be posted on TechMeetups's Youtube Channel later.
Co-Host: StartUp-Miami (Miami Innovation Corp.)

StartUp-Miami's purpose is to foster, grow and improve the quality of the startup ecosystem in Downtown Miami and surrounding areas. StartUp-Miami offers series of conferences, practical seminars, workshops and networking events targeted at aspiring entrepreneurs.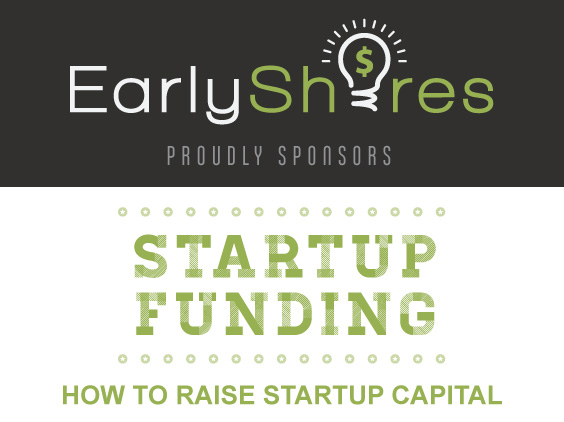 Sponsor:
Formed in 2011, EarlyShares.com is the premier Equity Based Crowdfunding portal. The company has created a secure, user-friendly platform to connect Entrepreneurs and the new investor class, everyday Americans. For entrepreneurs, EarlyShares provides a cost-effective way to fund their startups or expanding businesses. For everyday Americans, EarlyShares is a way to support great ideas and create new jobs by investing as little as $100 in companies they see potential in.
Catering is sponsored by EarlyShares.com

Professional Photography is sponsored by WedWu.com - Wedding Services at Your price!

Incubate Miami is opening its doors and bringing mentors together to discuss the fourth Incubate Miami accelerator program. This Saturday Incubate Miami is having a Workshop.
For more information email: marc@incubatemiami.com
SPEAKERS:
Maurice Lopes
President & Founder
EarlyShares
Maurice Lopes is an expert in building successful businesses. He is currently the CEO and co-founder of EarlyShares.com, a leading equity-based crowdfunding platform. In the mid-90's, Mr. Lopes developed and formed GICC (Global Interconnect Communications Corp), a company that supplied network services to major U.S. telecom carriers such as Sprint, MCI and Frontier Communications. In 2003, he became co-owner of HotBrick, an internet security operation providing superior firewall routers bridging the gap between usability and network security specifically for the small business owner.
Mr. Lopes is on the board of directors for the National Crowdfunding Association (NLCFA). He has direct experience with Telecom / Data-Com, Real Estate, food-Service Logistics and Tech Start-ups.
James Rohrbach
Executive Director CEO
Startup-Miami
Startup-Miami is a champion of the entrepreneurial economy; the success of entrepreneurs, their companies, and the ecosystems supporting them is our prime business focus.
Our core values are entrepreneurship, innovation and "Greed for Good." Our mission is to create enduring, high-paying – clean technology jobs that contribute to Miami communities. We do this by investing in early stage technology companies and by providing ongoing mentoring using expert coaches and business leaders.
Shawn Kernes
Chief Larkr @ Larkr
Shawn brings over 15 years of experience in building and managing teams from technology, customer service, operations, marketing, business strategy and development. He was the founding CTO at StubHub, an online marketplace for sports, concerts and theater events tickets that was acquired by eBay where he served as the Senior Director of Product Development. Shawn breathes startup. He enjoys the highs and lows of starting a company and making it successful.
Patrick Riley
Global Accelerator Network
Patrick Riley currently oversees the Global Accelerator Network which is an affiliation of short-term mentorship-driven accelerators started by TechStars. He started his career working for W.L. Gore and Associates and moved into the leadership of the American Red Cross in Washington, D.C. Patrick left the Red Cross to manage the west coast sales and operations for a venture backed healthcare technology company. Following his passion to support start-up companies around the world, Patrick moved into his current role at the Global Accelerator Network. Outside of work, he recently finished his MBA at the University of Colorado and enjoys spending time with his wife, bike riding, traveling, and skiing around Colorado.
Parking: Flat rate parking is available at the building's parking lot. $10.
600 Brickell Building is located close to 5th Street Metro Mover station.
The venue is sponsored by the Foram Group.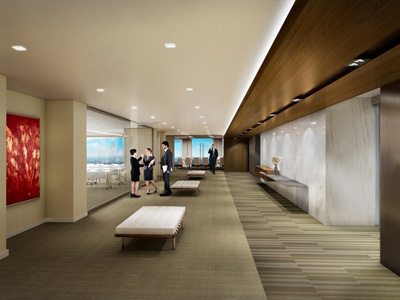 Sponsorship
If you're interested in promoting your company throughout the month, here's more about what you can expect:
As a Sponsor of TechMeetups.com your brand will have local and/or global exposure. Our event attendees will be Miami-based developers, designers, entrepreneurs and those interested in innovative technologies for the purpose of growing their business or project.
TechMeetups.com's global audience has the same profile and is located across the USA, Europe and Asia where we have active and fast-growing networks.
Through our reach we'll be marketing the event to the entire TechMeetups' global community of over 4,000 members across all these cities. For more information about our reach and activities, please visit www.techmeetups.com
Platinum Sponsors of the month will also be able to deliver a presentation to an audience both at the event and viewers via livestream.
Email us at sponsor@techmeetups.com for more details.