Mic to Monitor USA Tour 2014 WMC MIAMI

Daily Event: 4:00 PM to 5:30 PM (EDT)
Event Details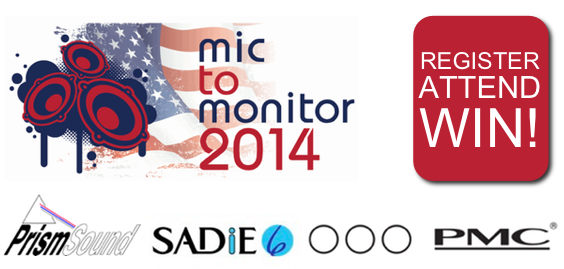 How do the pros do it?

What makes great gear great?

How is that hit sound achieved?

What does it take to become a successful and in demand engineer?
Prism Sound is pleased to be returning to the U.S. to deliver a series of very special FREE seminars along side fellow leading UK manufacturers SADiE and PMC Speakers.
Learn about audio hardware design, get the best out of your studio and talk to leading engineers as they personally take you through their mixes and reveal their tips and tricks to achieve their signature and acclaimed sound.
Guest speakers for Mic to Monitor USA 2014 include Edward J 'UK' Nixon of the Grammy Award winning J.U.S.T.I.C.E. League, and multi-Grammy Award winning producer Dwayne 'Sups Dups' Chin-Quee.

Register and attend the talks for a chance to win Prism Sound, SADiE and PMC products!
---
Edward J 'UK' Nixon presents: 
NO SECRETS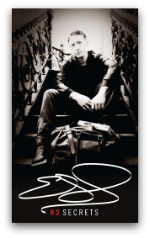 Edward J 'UK' Nixon, who presents the seminars in Atlanta and Orlando, will give an insight into his unique story No Secrets, the rise of his career from early beginnings in the idyllic Lake District in the English countryside to becoming one of the most globally respected engineers of today.

Edward will also demonstrate his approach to the workflow, mixing style and processes which earned him his title as Chief Engineer of the production super-group, The J.U.S.T.I.C.E. League (Sir Paul McCartney, Nas, Mary J. Blige, Rick Ross & Drake).
---
Dwayne 'Supa Dups' Chin-Quee presents: 
That Perfect Mix
Multi-Grammy Award winning Producer/DJ Dwayne 'Supa Dups' Chin-Quee shares his production experience and knowledge which has resulted in over 25 million record sales to date for his work with Eminem, Drake, Bruno Mars, John Legend, Mary J Blige, Snoop Dogg (aka Snoop Lion), Akon, Rihanna and many more.
---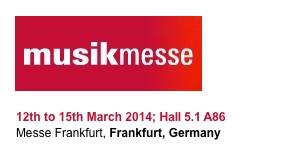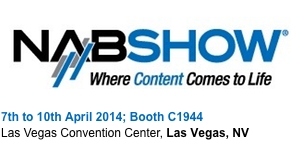 Where

Miami Beach Convention Center
1901 Convention Center Drive
Miami Beach
Miami, FL 33139


Daily Event: 4:00 PM to 5:30 PM (EDT)
Add to my calendar
Organizer
Prism Sound has been supplying successful high quality analogue and digital studio products for 25 years. Originally set up as an R&D consultancy developing designs for pro and consumer audio companies, Prism Sound now manufactures its own high-end recording and mastering products, as well as audio test and measurement equipment and networked audio logging systems.