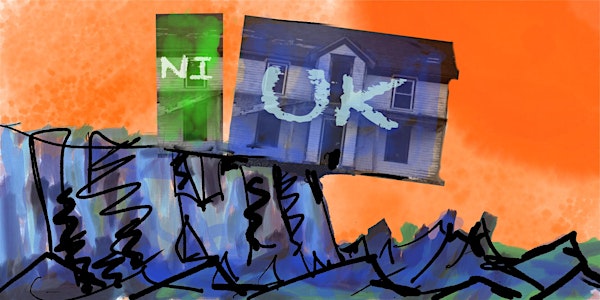 Michael Dougan "Brexit: it's all going just as badly as we knew it would …"
Thursday 16th December at 19.15 for 19.30-21.00 Michael Dougan "Brexit: it's all going just as badly as we knew it would …" Brexit and NIP
About this event
Michael Dougan, Professor of European Law at Liverpool University, will give a Zoom talk bringing us up to date on the UK v EU relationship.
The European Union is preparing a package of retaliatory measures in case the UK triggers Article 16 of the Northern Ireland protocol - the part of the Brexit deal that pertains to NI. Article 16 is a safeguard measure in the Brexit arrangements covering trade between Britain and Northern Ireland. The stakes couldn't be higher. The protocol is designed to avoid the return of a hard border with the Republic of Ireland.
If the conflict is mishandled, it could stoke sectarian tensions in Northern Ireland and demolish the hard-fought trade agreement the EU and UK signed last year. That could put Prime Minister Boris Johnson's government back on track for what would effectively be a "no-deal" Brexit.
Triggering Article 16 could unravel some of the benefits reaped by Northern Irish businesses from the post-Brexit landscape. Under the protocol with the EU, the region benefits from being both part of the UK and EU single markets for goods.
The UK still arrogantly thinks the EU should bear the consequences of the Tories' extremist Brexit and Johnson's total indifference to the profound problems it creates for NI.
On so many levels, Brexit is a tale of trauma, division, and senseless damage. Of course, Europe will not only survive, but press ahead with its historical vocation to protect peace and promote prosperity. We can only hope that the UK will in due course learn its necessary lessons, sort out its profound problems and prove itself worthy of one day returning to its European home.
Michael Dougan graduated in Law from the University of Cambridge and is Professor of European Law, University of Liverpool, and Joint Editor, Common Market Law Review as well as Second Violin / Viola, Liverpool Mozart Orchestra.
His latest book is "The UK's Withdrawal from the EU: A Legal Analysis."
Send your questions for our speaker, in advance to:
info@nes4eu.co.uk
and join us on Thursday 16th December to learn more.
The Zoom meeting will open with the Introduction from 19.15, but the talk is due to start at 19.30. It will be followed by a Q&A session.
All those curious about European politics are welcome to join NES4EU and learn more about Europe and the Brexit process.
*Please note: By registering for this event, we may use your data to invite you to future North East Surrey for Europe events.*
Further details: www.nes4eu.co.uk.
Organiser of Michael Dougan "Brexit: it's all going just as badly as we knew it would …"