Description
The actions you take during your first few months in a new job have a major impact on your overall success or failure. However, transitions are times of vulnerability because you don't really know what it will take to succeed in your new position. If you don't build momentum during your first few months, you will face an uphill battle for the rest of your time on the job.
Since the publication of The First 90 Days in 2003 Dr Michael Watkins has pioneered the study of how individuals can make successful starts in new roles, and how companies can encourage successful onboarding.
The first priority in making a successful start is to identify and avoid classic transition traps:
Rushing into action before you understand the situation
Misunderstanding or ignoring the new organisation's culture
Accepting unrealistic expectations
Imposing solutions that have worked in the past
Doing the wrong kind of learning
In this webinar we will discuss how to follow a structured approach that sidesteps these pitfalls and speeds your integration. We will examine:
A checklist of

actions to undertake before your start date
How to avoid pressure to leap into action but nonetheless secure "early wins"
How to diagnose the key organisational challenge in your new environment and adopt a strategy to match
How to adopt a structured approach to learning
How, and when, to create an action plan that delivers for you and your new organisation.
We will also look at how companies and teams can encourage and instill effective onboarding, and how as individuals we can assist new colleagues joining.
This webinar is co-organised by Sensible Media Ltd and Genesis Advisers.
What you get from the webinar
All participants receive:
Access to the webinar, including a chance to put questions to Dr Watkins live;

Recording for download after the event;

Access to resource pack of bonus materials.
Refunds
A full refund-on-demand is available to all participants at any time. Please email refund requests to webinar@sensiblemedia.co.uk.
About Michael Watkins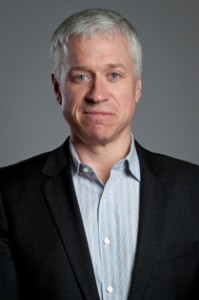 Dr Michael Watkins is the author of the international bestseller The First 90 Days which has sold more than one million copies and has been translated into 24 languages. In 2011, it was named one of the best 100 business books of all time.
Dr Watkins has been a professor at The Kennedy School of Government at Harvard, Harvard Business School, INSEAD in France, and IMD in Switzerland. He has designed award-winning programs for accelerating transitions, development of enterprise leaders (GMs, MDs), negotiation, and corporate diplomacy.
Organiser of Michael Watkins on the First 90 Days