Location
VFDalston
66 Stoke Newington Road
London
N16 7XB
United Kingdom
Join us for a FREE evening of inspiring short Artist Films from around the world at VFDalston, East London this May!
About this event
...short stories...small rebellions...mini manifestos...personal fables...snippets of memory...
FREE ENTRY
MicroActs is a program of short films, 6 minutes or less, exploring concentrated storytelling through moving image. From bold political expression to delicate personal memories to abstract experimental collages; MicroActs aims to create a thought-provoking, informative and diverse evening of film. Expect a diverse range of short films (narrative or non-linear, experimental or scripted, abstract emotions, comedy sketches, music videos, and more), MicroActs showcases works that share politics, intersectional experiences and tell stories. This edition showcases films from Australia, Greece, India, Republic of Korea, The Philippines, Turkey, UK and the USA; exploring themes of materiality, memory, body politics, LGBTQ+ experiences & more.
This screening will take place at the legendary VFDalston, a hub of arts & queer culture in East London!
Artist/Filmmaker Lineup:
Adrian Lee • Amber Jo Weedon • Ambie Drew • Cally Trench • Christopher Pugh • Elvert Bañares • Enrico Piffer • Iolo Edwards • Jack Truman • James Hubert • Janet Lees • Katerina Stratigi • Khushee Rajendra Hegde • Mark Franz • Nicci Haynes • Sally Waterman • Seyoung Ok • Sezgin Yüzay • Shaun Clark • Tom Bessoir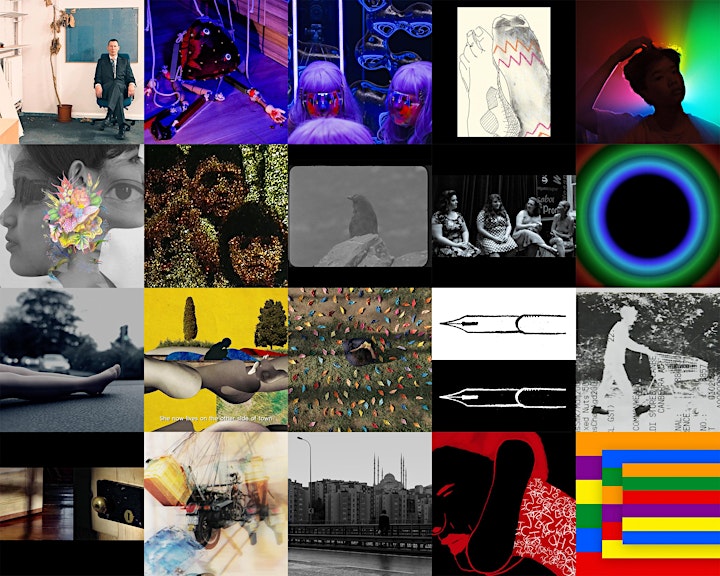 Curated by Liberty Antonia Sadler & Daragh McCann
Check out microactslondon.com to see our Filmmaker Archive, featuring all of the artists & filmmakers we've showcased in our events.
6pm Doors
7.30pm Films Begins
(Our Short Film Programme will have an interval, approx 40 mins per half)*
Open till late (approx. 12am close)
*Please note, MicroActs 11 will feature flashing images and discussions of themes around sex and sexuality, as well as touching on domestic violence.
About the Venue:
VFDalston
66 Stoke Newington Rd, London N16 7XB
An originator and incubator of queer arts and entertainment in Dalston, VFD has hosted, promoted and nurtured emerging and superstar LGBTQI performers, acts and nights.
vFd supports: Queer cultural endeavours, Social revolution through partying, Sweaty disco dancing, The local and worldwide Queer community
vFd is: A basement of dreams, An arts space, A hub of queer London with the very best in music, performance and mayhem
Accessibility Information:
We regretfully apologise that VFD is in a basement venue accessed by a staircase and therefore is not wheelchair accessible. 
 
The main space is accessed by a single staircase with 12 stairs that has a single bannister along the entire length. There are no steps or stairs once you are in the basement.
 
There are two toilets in the basement space, each are gender neutral and have no steps to them. 

There is a smoking area downstairs that closes at 11pm, however if you have access needs, please tell staff and you are welcome to use the basement level smoking area throughout the night. 
 
There are benches along the space if you need to sit down. 
 
If there is anything we can do to facilitate your visit to VFD then please contact us on info@vfdalston.com and we will do our very best to help in advance and on the night.