Sales Have Ended
Ticket sales have ended
Ticket sales have ended. Please check out our page for future events!
Sales Have Ended
Ticket sales have ended
Ticket sales have ended. Please check out our page for future events!
Join us for this event geared to raise awareness and teach us how to be allies in stopping the cycle of microaggressions in the workplace.
About this event
Join Speak Out Revolution in the second event of our new series, Speak Out: Allied, where we collaborate with professionals and organizations to create unique and informative events meant to raise awareness and offer actionable information to help put an end to workplace bullying and harassment.
Microaggressions at Work: Break the Cycle
"You are so articulate!", "All lives matter", "You should smile more", "You're always so difficult" and, "You should just get out of bed and get some fresh air!" are just some examples of countless and all-too-common microaggressions that members of culturally marginalized or stigmatized groups suffer everyday.
So, how can we stop this cycle? The first step: let's educate ourselves.
Microaggressions are a massive problem in all areas of life - the workplace included. Research shows that individuals who experience this harmful behavior exhibit a significant decline in health, well-being and performance at work. This form of discrimination causes ongoing stress can elicit feelings of hopelessness and resignation in people who experience it.
For this hour-long event, we have partnered with Louisa Joseph, founder of BAME to Boardroom (more about Louisa below). She will be offering an educational workshop that will leave you with the tools needed to become an affective ally against microaggressions at work. You will not only learn what they are why they are so harmful but also how to identify them, how to best show up for colleagues experiencing this abuse, and how to create a personal action plan for stopping this cycle.
More about our amazing ally:
Louisa Joseph, Founder BAME to Boardroom
Louisa Joseph enjoyed a career in a large corporate organisation for 17 years, starting in operations management and subsequently pursuing a rewarding career in a variety of HR roles including Talent management. In 2019 Louisa founded BAME to Boardroom in order to follow her passion for working with businesses to develop Black, Asian & Minority Ethnic (BAME) talent into leadership roles; building confident, focused, high performing, and diverse teams, which in turn impact on organisational culture.
Louisa hosts an interview series called "We Need to get Comfortable Talking about Race At Work", interviewing successful men and women of BAME backgrounds about their challenges and, more importantly, their successes and transformational breakthroughs in their careers.
As a result of this work she has developed a next level career coaching programme for professionals aspiring to move up in their careers called "Be Visible, Be Confident". A series of important inner and outer career modules, which every participant needs to apply in order to get out of their own way, and get the next position they want; the career they love. The programme has also been developed into a 1 day Masterclass for larger groups.
On May 25th 2020 George Floyd, a black man, had his life taken at the hands of a white police officer, in Minneapolis USA. This moment was captured on video and has been shared on the world stage, repeatedly playing across all media outlets. The Black Lives Matter movement has over recent weeks dominated the airwaves demanding justice for George Floyd and all other lives lost at the hands of systemic oppression, addressing centuries of societal and racial inequality. As a result there is a thirst for knowledge and education on the topic of race and racism.
Louisa works with leaders in organisations to understand The Black Experience. Touching upon some of the challenges specific to being a Black person in the UK workforce; cultural and environmental factors and how these can hold Black professionals back in their careers. Explore the possibilities for Explore the possibilities for change, the impact and finally the benefits of diversity and a Black, Asian and Minority Ethnic talent pipeline in organisations. This insight supports better understanding of the value and importance of allies, mentoring and sponsorship for Black progression, and facilitates more focused actions to deliver performance.
Louisa also works with organisations on developing inclusive leadership and specifically developed a "Race at Work Dialogue Programme" based on David Bohm's work on dialogue. This uses the process of dialogue to enable a free flowing exchange of thoughts, ideas and points of view. Increased consciousness and deeper understanding creates breakthrough followed by sustainable action and results. This process aims to represent the diversity of people (between 20 -40 people per session) from across an organisation; ie different grades, functions, roles and race, in a safe environment to explore this topic. The process aims to transform consciousness, relationships and spearhead action for results.
If you would like to discuss how these programmes can support the work you are doing in your organisation please contact Louisa.
Website: https://www.bametoboardroom.com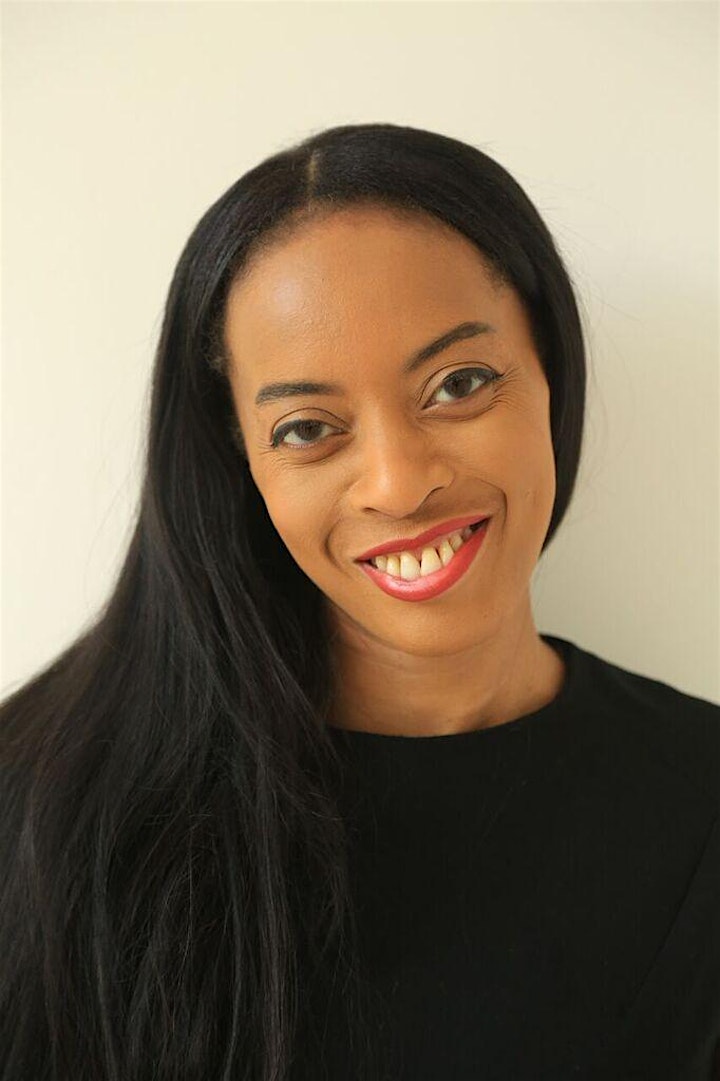 Organizer of Microaggressions at Work: Break the Cycle