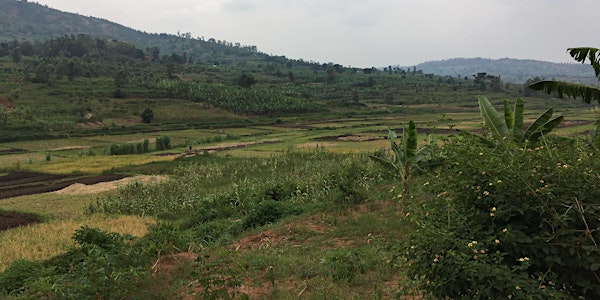 Microfinance and climate change adaptation: Insights from rural Rwanda
Join us and our partners to learn more about GCU's recent research on microfinance and climate change adaptation in Rwanda.
About this event
*You can join the webinar via this link here* *Strongly recommend using Chrome or Firefox to connect to avoid technical issues*
Climate change poses serious risks for rural livelihoods and food security in Rwanda. At the same time, a significant number of Rwandan farmers pool their resources together through cooperatives and Village Savings and Loan Associations (VSLAs) in order to increase productivity. Therefore, it is important to consider on the one hand the future impacts of climate change on the microfinance sector in Rwanda, and on the other to ensure that the benefits of microfinance can decrease rural residents' vulnerability to climate impacts.
This event will provide an overview of research focused on the clients of Urwego Bank, one of Opportunity International UK's local partners in a development project funded by the Scottish Government which aimed to provide microcredit loans to 8,500 smallholder farmers working in government-supported agricultural cooperatives. We will explore the impacts of small loans on the vulnerability and adaptive capacity of farmers in southern and western Rwanda (Huye and Rubavu districts) along with its implications for climate justice and discuss the recommendations included in the final report.
Join us for three presentations and Q&A (entirely online) featuring:
Dr Karin Helwig, Glasgow Caledonian University
Dr Michael Mikulewicz, Glasgow Caledonian University
Pete Parisetti, Opportunity International UK
This event will be hosted by the Centre for Climate Justice and is free to attend. If you have any questions about the event or taking part in future events, please contact Michael Mikulewicz at Michael.Mikulewicz@gcu.ac.uk.
The session link will be shared with the registrants closer to the event.