Microsoft Cloud Day: Windows Azure, Windows 8, Devices and Open Source inno...
Event Information
Location
Vue Fulham Broadway
Fulham Broadway Retail Centre
Fulham Road
London
SW6 1BW
United Kingdom
Description
Microsoft Cloud Day: Windows Azure, Windows 8, Devices and Open Source innovations
No more waitlist or paid tickets now! Limited tickets now so hurry up!
Follow us @ukwaug on twitter for event info and surprise announcements...

If you can't make TechEd in Amsterdam then come to Pre-TechEd in London!

If you're building or considering building applications for the cloud, then this will be a great place to spend a day.
Track 1 includes details on all core platform services such as infrastructure, data, High Performance Computing and big data with speakers including Michael Washam (Microsoft), Steve Plank (Microsoft), Brady Gaster (Microsoft), Scott Klein (Microsoft), Wenming Ye (Microsoft), Yossi Dahan (Microsoft), Andy Cross (Elastacloud) and Richard Conway (Elastacloud)
Track 2 includes talks on PHP, node.js, Java and Office 365 and Sharepoint with speakers including James Conard (Microsoft), Cory Fowler (Microsoft), Mark Rendle, Satish Nikam (Persistent Systems) and Carlos Oliveira (Shaping Cloud)
Track 3 includes talks on developing for Android, iOS, Windows Phone and Windows 8 backed by Windows Azure with speakers including Nate Totten (Microsoft), Chris Risner (Microsoft), Stuart Lodge (Cirriouss) and Nuno Godinho (Aditi)
Track 4 includes talks on Team Foundation Build, Agile, CI, MongoDB and Windows Azure with speakers including Rebecca Martin (Elastacloud), Steve Spencer (Black Marble), Charles Young (Solidsoft), Richard Fennell (Black Marble) and Phil Winstanley/Richard Parker (Microsoft)

Track 5 includes talks on MongoDB, Startups and Windows Azure and traversing Windows Azure through tools including speakers Gregor Macadam (10gen), Andy Milligan (AllMyPlans), Gaurav Mantri (Cerebrata) and the Microsoft Windows Azure Evangelist Team
Agenda
For now, here's the outline agenda. We have some great announcements to come and will share more very soon.
Morning Session
8 AM - Registration opens

9.15 -11.15 - Opening keynote Scott Guthrie, Microsoft Corp
Breakout Sessions
Tracks go from - 11.30 AM – 6.30 PM
Location
The conference will take place in the Vue Cinema, Fulham Broadway with access to restaurants, bars and all amenities.
Thanks to partnerships with these businesses for making this a totally free event...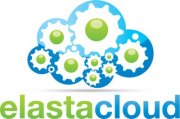 Date and time
Location
Vue Fulham Broadway
Fulham Broadway Retail Centre
Fulham Road
London
SW6 1BW
United Kingdom