Microsoft Excel 2013 for Business Users

Monday, 16 November 2015 from 09:00 to 16:30 (GMT)
Event Details
Microsoft Excel Business Basics - Fundamentals
This course is suitable for anyone new to Microsoft Excel or anyone wishing to come to terms with its functionality and purpose in the business world today.  All our Microsoft Excel training courses are delivered by our registered Microsoft Certified Trainers and take place at one of our Microsoft Certified Training Centre's, or by arrangement at clients offices subject to availability and room suitability.
All courses include a F-Keys User Guide, Attendance Certiicate on completion with Tea, Coffee and a buffet lunch provided.
Microsoft Excel Business Basics and Fundamentals 
Understanding Microsoft Excel in Business

The Microsoft Excel Environment

Creating a Basic Spreadsheet

Applying Basic Formulas used in the business workplace
Formatting Cells, Columns and Rows for purpose and presentation
Manipulating and editing cells and cell ranges
Preparing and printing your spreadsheet data, worksheets
Identifying and resolving errors, issues and common problems that can occur
Turning your data into Charts, SmartArt and Images
Topic Listings:
The Environment: Ribbons, QAT, Windows, Groups, Cell Referencing, Rows, Columns, Scroll Bars, Worksheets and Workbooks, Staus Bar, Views
Creating a Spreadsheet: Entering Data - Headings, Labels, Data, Formatting - Alignment, Fonts, Font Size, Numbers, Dates, Text, Percentages, Currency, Accounting. Formulas - Understanding, Creating, BODMAS, Editing, ACR, Ranges, Rows & Columns. 
Page Setup: Portrait, Landscape, Headers, Footers, Margins, Page Breaks, Repeating Rows/Columns, Set Print Area.
Charts: Creating, Ranges, Chart Types, XY Axis, Editng, Formatting, Titles, Labels, Series, Data labels.
Other: Styles, Conditional Formatting, Sparklines, SmartArt, WrapText, Filtering, Sorting, Paste Special, Format Painter, Tables, Shapes, Clipart/Images, Text Boxes, Themes, Data Validation.
Working with other applications: PowerPoint, Word, Outlook...

If you feel that the above course content is not for you then please give us a call our Head Office on 01634 512345.  We will be pleased to discuss these and your specific requirements and willingly work with you to provide an ideal training solution for you or your business. 
F-Keys Ltd - Microsoft Training and Exam Centre
T: 01634 512345 or 01227 491227
When & Where

F-Keys Ltd | Microsoft Training & Exam Centre
Chaucer Rd
CT1 1HH Canterbury
United Kingdom


Monday, 16 November 2015 from 09:00 to 16:30 (GMT)
Add to my calendar
Organiser
Dedicated to working with clients to improve today's workforce and maximising productivity and efficiency in the workplace when using Microsoft Office 365, 2013, 2016 software applications.   Specialist and bespoke courses also created and delivered onsite at clients' premises subject to availability and venues being suitable and conducive to the learning process.
All Training delivered by Microsoft Certified Trainers, Subject Specialists in:
Microsoft Office 365 | Office 2016 | Office 2013

Microsoft Excel

Microsoft Word

Microsoft Outlook

Microsoft PowerPoint

Microsoft OneNote

Microsoft OneDrive

Microsoft Skype for Business

Microsoft Sway

Microsoft Yammer

Microsoft Planner

Microsoft Delve
 Any courses not listed please contact our office to discuss your requirements and our available services. Telephone +44 (0) 1634 512345
Office 365 Business Consultancy - Skills development and collaborative working

Pre and Post Office 365 Onsite Seminars for rollouts and upgrades, increasing and introducing staff to software changes, new features and functions and developing a positive attitude to change.

Onsite Seminars, Classroom based training, One-to-One staff development, Webinar based training and bespoke sessions to meet the needs of the business

Self Study - Microsoft Office Specialist - Certification Course Mentoring and Study Material supplies and Examinations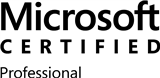 Web: www.f-keys.co.uk
T: +44 (0) 1634 512345 | Head Office
T: +44 (0) 1227 491227 | Canterbry
T: +44 (0) 1304 688227 | Dover
T: +44 (0) 1622 411227 | Maidstone
T: +44 (0) 1233 691233 | Ashford
T: +44 (0) 1702 911227 | Essex
F-Keys Ltd
Training Venues in: Canterbury, Ashford, and Basildon in Essex