| | |
| --- | --- |
| Microsoft Office Quick Tips Taster Session | |
Event Details
The most important thing about finding a recognised and suitable supplier of Microsoft Office staff skills development is to check out thier credentials and skillsets.  So what better way than to attend a Taster session to meet the training providor and meet the Microsoft Certified Trainer(s) who will be deliverying the training to your organisation.
This Microsoft Office seminar session will provide attendees an opportunity to attend and discover the true value of the F-Keys Microsoft Office productivity and efficiancy sesions, delivered by one of our Microsoft Certified Trainers you are gaurenteed to:
Discover some amazing tricks and tips to go away and use immediately
Learn the true power of application such as Word, Excel, PowerPoint or Outlook in the workplace
Learn some powerful features and functions you never knew existed
Help you re-evaluate how far technology has moved on and how upgrading your software and increasing staff skills will reduce errors while saving your business Time, Money and Frustration
Show you how F-Keys works with clients to maxmise productivity and efficiancy in the workplace year on year.
Book or call our offices to reserve your place NOW! 
Come see and sample our Microsoft Office Productivity Seminar and if you like what you see
When & Where

Liquid Computing Offices
Maple Barn
Canterbury Road
CT4 8HF Molash
United Kingdom


Organiser
Dedicated to working with clients to improve today's workforce and maximising productivity and efficiency in the workplace when using Microsoft Office 365, 2013, 2016 software applications.   Specialist and bespoke courses also created and delivered onsite at clients' premises subject to availability and venues being suitable and conducive to the learning process.
All Training delivered by Microsoft Certified Trainers, Subject Specialists in:
Microsoft Office 365 | Office 2016 | Office 2013

Microsoft Excel

Microsoft Word

Microsoft Outlook

Microsoft PowerPoint

Microsoft OneNote

Microsoft OneDrive

Microsoft Skype for Business

Microsoft Sway

Microsoft Yammer

Microsoft Planner

Microsoft Delve
 Any courses not listed please contact our office to discuss your requirements and our available services. Telephone +44 (0) 1634 512345
Office 365 Business Consultancy - Skills development and collaborative working

Pre and Post Office 365 Onsite Seminars for rollouts and upgrades, increasing and introducing staff to software changes, new features and functions and developing a positive attitude to change.

Onsite Seminars, Classroom based training, One-to-One staff development, Webinar based training and bespoke sessions to meet the needs of the business

Self Study - Microsoft Office Specialist - Certification Course Mentoring and Study Material supplies and Examinations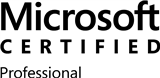 Web: www.f-keys.co.uk
T: +44 (0) 1634 512345 | Head Office
T: +44 (0) 1227 491227 | Canterbry
T: +44 (0) 1304 688227 | Dover
T: +44 (0) 1622 411227 | Maidstone
T: +44 (0) 1233 691233 | Ashford
T: +44 (0) 1702 911227 | Essex
F-Keys Ltd
Training Venues in: Canterbury, Ashford, and Basildon in Essex