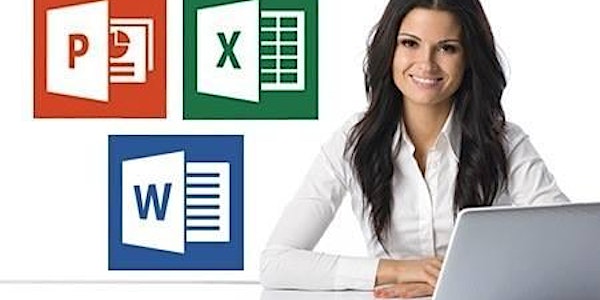 Microsoft Office Specialist (Core) Course - Part-time, tutor-led
Location
IT Professional Training (ITPT)
62 West Harbour Road
Granton
Edinburgh
EH5 1PW
United Kingdom
FREE (fully funded by SAAS) Microsoft Office Specialist (Core) course in Edinburgh. Part-time, tutor-led class. Virtual learning available.
About this event
*Please note that you must be a resident in Scotland to join this course and use SAAS part-time funding. More information on this below.*
IT Professional Training are offering you the chance to join this free (fully funded by SAAS) Microsoft Office Specialist (Core) Course in Edinburgh. Students have the option of attending this tutor-led course at our Edinburgh training centre or as a virtual learner from home each week.
This part-time, tutor led course is free for people who qualify for SAAS part-time funding grant. 
For SAAS funding eligibility:
1. You have to be a resident of Scotland
2. Either employed and earning less than 25k a year or can be unemployed as well
3. Have not used the SAAS funding in this Academic Year.
Please note that you can also attend this course as a virtual student/ blended learning or a eLearning / self paced student. If you would like more information on the different modes of learning that we have then please contact.
Introduction:
Microsoft Office Specialist (MOS) is the credential required by academia and business, recognized globally as the premier credential chosen by individuals seeking to validate their knowledge, skills and abilities relating to the Microsoft Office applications.
Course Description:
Microsoft Office, also known as MS Office or MOS Office, is a popular software suite featuring many desktop publishing programs. It comes with everything that may come into use in a classic office setting, hence the name. Computer users have the option of several different Microsoft Office suites intended for students, home users, small businesses and corporations.
Modules you will be studying:
• Getting Started with Microsoft Office 2016
• Working with Microsoft Word 2016
• Working with Microsoft Excel 2016
• Working with Microsoft PowerPoint 2016
• Working with Microsoft Access 2016
Please visit our website for further information on the course:
https://www.itpt.co.uk/course/microsoft-office-specialist-core/
Course Schedule: 
Scheduled Start Date : Saturday 30th July 2022
Classes per week: 1
No of weeks: 18 weeks.
Class timings: 09:30am to 12:30pm.
Day: Every Saturday
Ticket Description:
This ticket logs your interest to join this course. To study this course free, ITPT requires all interested students to complete SAAS PTFG application and ITPT course registration form.
Note: This course is fully funded by SAAS part-time funding and only eligible students will be able to join this course for free, please see below for the eligibility. If you are not eligible to get the SAAS part-time funding please contact us to discuss other options.
To check your eligibility click on this link( Check your eligibility ). To request for application forms contact us( itpt.co.uk/contact-us/ ) and write your message mentioning the Eventbrite's event.
Course Enrolment: You can complete a course consultation appointment at our office or we can send you the forms to complete via email.
Contact:
Email: info@itpt.co.uk
Phone: 0131 552 5558
Go to Contact us page
For more info visit www.itpt.co.uk