Description
BIMA North West is delighted to welcome Microsoft to Liverpool on their agency road trip. We'll have the chance to hear from Jodie Rodgers, Partner Technology Strategist; Phil Harvey, CSA for Data and Ai; James Akrigg, Head of Technology for Partners; and Anna Fear, Azure Product Marketing Manager.
Microsoft experts will lead one-hour sessions on Mixed Reality; Data; Business Intelligence and Analytics; as well as Cognitive Services and Bots. You will have the chance to attend two of these as they will be repeated.
Please specify on your registration which ones would interest you most by indicating a topic for workshop 1 and a different topic for workshop 2 and we can ensure you get a space. Some of the sessions have limited numbers and will be allocated on a first come first served basis.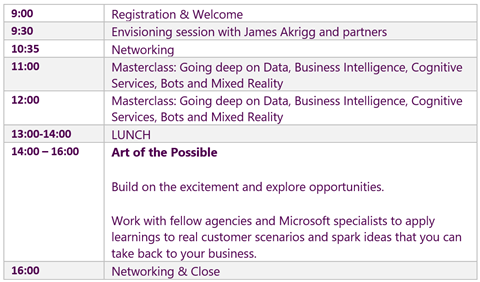 Speakers:
James Akrigg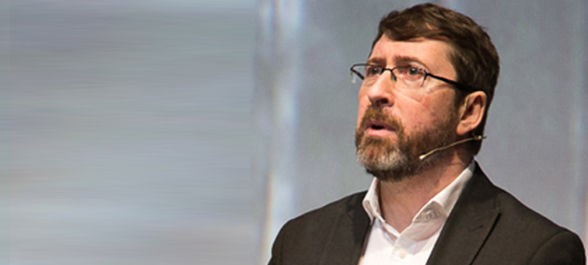 James Akrigg has worked in and around the IT industry for over 20 years, which includes the last 13 years at Microsoft in the UK. His passion for technology and what it can do to deliver real value and benefit to businesses of all sizes and to individuals is clear to see when he presents and meets with Microsoft partners and customers. With experience in infrastructure, architecture, software development, business process, information management, software and hardware technologies, James is able to simplify how to use what can be a complex mix of technologies to deliver solutions in today's business environments.

Jodie Rodgers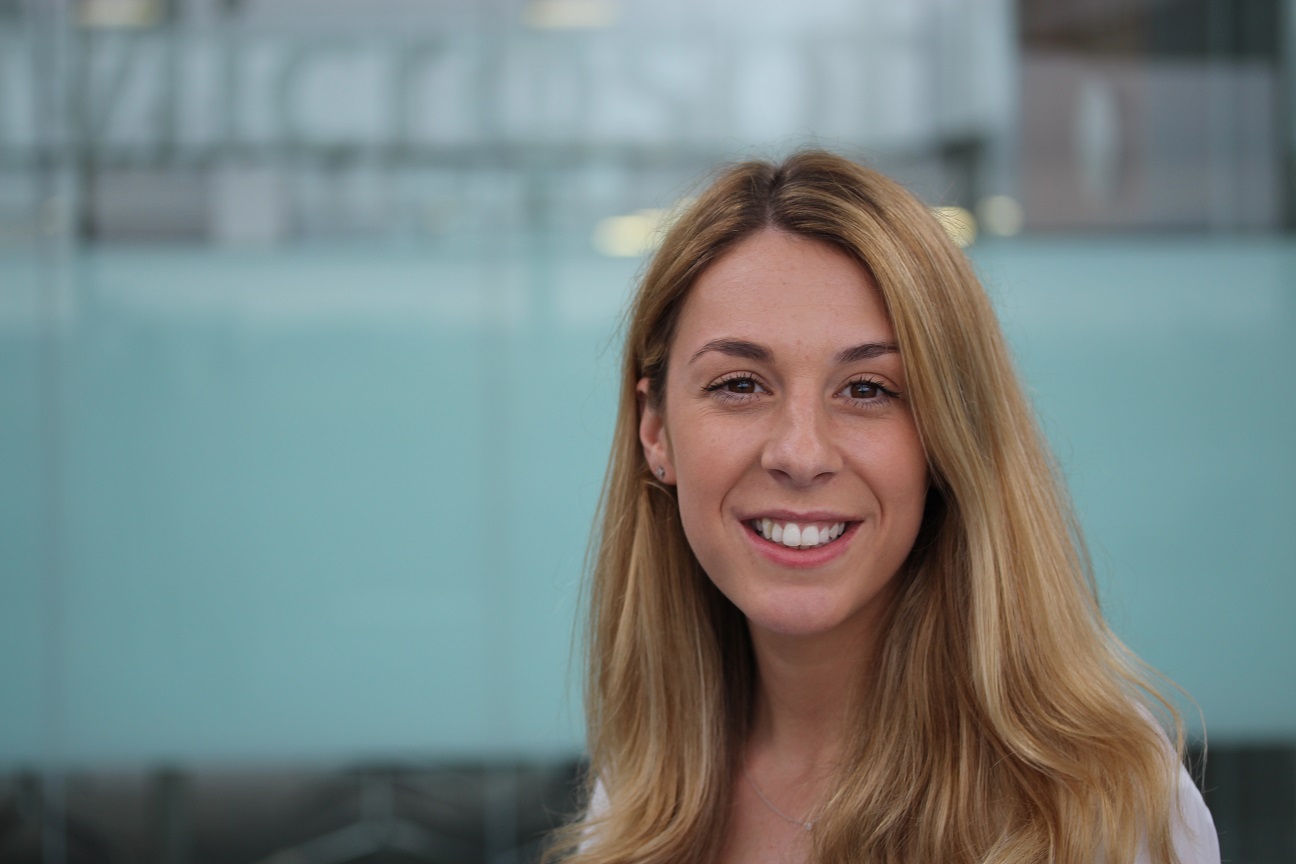 Jodie Rodgers is a Partner Technology Strategist in Microsoft's newly formed One Commercial Partner division. Working with Partner's to drive technical enablement and practice design though technical readiness and development plans.
Jodie will focus around the value in analytics; highlighting how digital agencies can create insights out of data that enables action. At the same time, she will show how you can become truly data driven with the use of PowerBI.
Phil Harvey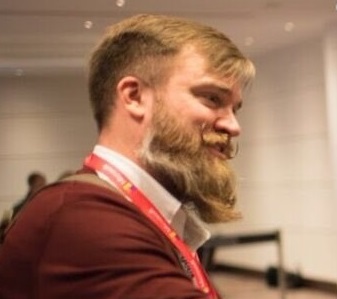 Philip Harvey is a Cloud Solutions Architect on Data & AI in the Microsoft One Commercial Partner organisation. He explores where AI is taking us - Bots, Decision Trees and Deep Neural Networks. Recommendation engines, fraud detection, scalable conversations, increased efficiency, better planning, and all in support of increased human wellness.
Phil will focus on the Azure Data Platform. We will see why data matters and how 'AI Eats Data'. We will walk through how Azure can support your journey from data ingest, storage, the application of intelligence to operationalisation and action! There are tools for every skill set to allow you agency to handle any data to drive maximum value for your customers
Anna Fear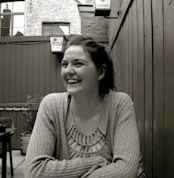 Anna Fear works in the Azure Business Group at Microsoft in the UK leading the Technical Ecosystem Marketing Strategy for the UK. Prior to this she worked on Commercial Software Engineering team with a focus on Mixed Reality and specifically HoloLens. She also spent 4 years in the Microsoft UK Developer group leading marketing programs aimed at the technical audience. Anna started her career within Xbox Advertising product manager through the internship program. You can find more of a complete career history over on LinkedIn. Anna holds a BAHons in Business and Marketing Management from Oxford Brookes University & a Diploma in Direct & Digital Marketing from IDM.