Microsoft Word 2013/2016 Business Basics - Office365

Tuesday, 3 April 2018 from 09:30 to 16:30 (BST)
Event Details
Microsoft Word 2013/2016 - Office365 Business Basics
Here is a list of the most popular beginner topics that we cover. We will adapt the training session to suit the needs and preferences of the participants, and place more or less emphasis on each of the topics listed. Additional topics may be added on request.

Getting acquainted with Word - getting around the screen
Using the tabs and ribbons
Using the keyboard and mouse with Microsoft Word
Working with documents 
Creating, saving, closing and opening documents
Updating your document
Working with multiple documents at once
An overview of some of the new features of Word 2013
Help! 
Where to go for help
Using the Word Help
Asking Microsoft Word a question
Editing the text on a document - learning some popular keys, actions and features
Selecting text using the mouse and keyboard
Finding your way around a document
Using the Delete and Backspace keys
Checking your spelling and grammar
Choosing a synonym
Editing techniques
Copying, pasting and moving text
Using the Find and Replace feature
Using the Undo and Re-do commands
Formatting Text
Setting and changing the font, font size and font colour
Applying bold or italic formatting to text
Adding underline to text
Time-saving techniques
Changing text case between upper, lower and sentence case 
Using the menu, toolbar and keyboard
Using the Font dialog box.
Formatting paragraphs 
In-dents and Out-dents 
Spacing out your paragraphs
Formatting pages
Setting the margins
Changing the paper size
Changing from portrait to landscape
Adding page numbers
Adding headers and footers
Positioning items in the header and footer
Inserting the data and time
Adding clipart and photos to your document
Working with multiple documents
Working on more than one document at a time
Moving between documents
Copying text between documents
Moving and resizing windows
Closing several documents at once
Bullets, Numbering & Symbols
One-click bullets
One-click numbers
Changing the style of your bullets
Using symbol bullets
Simple Tables - an easy way to arrange and present information
Creating a table using the menu or toolbar
Moving around a table
Selecting a cells, rows or columns
Inserting extra rows or columns
Deleting rows or columns
Formatting a table quickly
Printing your documents
Previewing your document
Printing your document
If you feel that the above course does not fit with what you are looking for or has been scheduled for a date you are unable to attend?  Please contact the organisor who will be more than willing to discuss your personal or busines requirements in order to provide alternative options.
F-Keys Ltd - Microsoft Training and Exam Centre
T: 01634 512345 | Head Office
T: 01227 491227 | Canterbury
T:
01304 688227 | Dover
T: 01622 411227 | Maidstone
T: 01233 691233 | Ashford
T: 01702 911227 | Essex 
E: info@f-keys.co.uk
W: www.f-keys.co.uk
When & Where

Liquid Computing Offices
Maple Barn
Canterbury Road
CT4 8HF Molash
United Kingdom


Tuesday, 3 April 2018 from 09:30 to 16:30 (BST)
Add to my calendar
Organiser
Dedicated to working with clients to improve today's workforce and maximising productivity and efficiency in the workplace when using Microsoft Office 365, 2013, 2016 software applications.   Specialist and bespoke courses also created and delivered onsite at clients' premises subject to availability and venues being suitable and conducive to the learning process.
All Training delivered by Microsoft Certified Trainers, Subject Specialists in:
Microsoft Office 365 | Office 2016 | Office 2013

Microsoft Excel

Microsoft Word

Microsoft Outlook

Microsoft PowerPoint

Microsoft OneNote

Microsoft OneDrive

Microsoft Skype for Business

Microsoft Sway

Microsoft Yammer

Microsoft Planner

Microsoft Delve
 Any courses not listed please contact our office to discuss your requirements and our available services. Telephone +44 (0) 1634 512345
Office 365 Business Consultancy - Skills development and collaborative working

Pre and Post Office 365 Onsite Seminars for rollouts and upgrades, increasing and introducing staff to software changes, new features and functions and developing a positive attitude to change.

Onsite Seminars, Classroom based training, One-to-One staff development, Webinar based training and bespoke sessions to meet the needs of the business

Self Study - Microsoft Office Specialist - Certification Course Mentoring and Study Material supplies and Examinations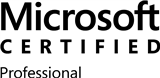 Web: www.f-keys.co.uk
T: +44 (0) 1634 512345 | Head Office
T: +44 (0) 1227 491227 | Canterbry
T: +44 (0) 1304 688227 | Dover
T: +44 (0) 1622 411227 | Maidstone
T: +44 (0) 1233 691233 | Ashford
T: +44 (0) 1702 911227 | Essex
F-Keys Ltd
Training Venues in: Canterbury, Ashford, and Basildon in Essex