Description
Would you like to find out more about learning happening in your area?

Want the latest information on union-led workplace learning in Wales, including courses, funding resources and support?
Why not come along to your nearest February, Wales TUC's Network of Excellence Development Day? These events are open to all union reps and officers in Wales. This includes union learning reps, union reps/shop stewards, health and safety reps, equality reps, branch officials and union professional officers.
The Development Day is being held in Mid Wales this February on the following date:
Development Days are free to attend and can include expert briefings, interactive sessions, information from learning providers and lots of ideas that you can take back to your members and branches.
The draft agenda is being worked on and will be available soon.
Draft Agenda
10.00 Arrive
10.30 - 10.45 Welcome & Housekeeping
10.45 - 11.15 Round Robin
11:15 – 11:30 Provider slot
11:30 – 12:30 Annual Union Learning Rep Conference Updates
12:30 – 13:15 Lunch
13:15 – 14:00 Learning & Work Institute Cymru – Inspire! Awards (Kay Smith)
14.00 - 14.45 Work Welsh (TBC)
14.45 – 15.00 AOB & Close
Timings
The Development Day starts at 10.30am with teas and coffees from 10am. It will finish no later than 3pm. You are welcome to come for the morning, the afternoon or for an hour!
Housekeeping
Teas, coffees and a buffet lunch will be provided.
Access requirements
All venues are checked for accessibility, but please let us know if you have any specific requirements or you would like to reserve a blue badge parking space (where a reservation facility is available).
Travel and subsistence costs
The Wales TUC is not able to cover travel or subsistence costs for reps attending Development Days. Please check with your own union in advance to see if they are able to help with these costs.
Time-off
Trade union representatives are entitled to reasonable paid time off to take part in education and training. If you need support to get time to attend, please speak to your union for further advice.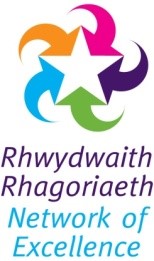 Wales TUC Cymru
T/Ff: 029 2034 7010