Description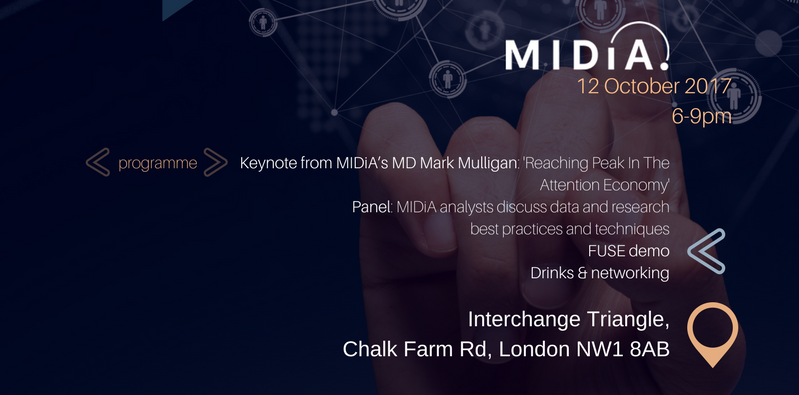 Here at MIDiA, we've been puzzling over how to help our clients (and the world) gain market insight quickly, amalgamate financial, market and consumer data and run data queries to answer questions fast.
We created Fuse – a next generation data tool that will revolutionise how research and insights teams access, utilise and interrogate their data resources.
In a world awash with big data, Fuse is about smart data. Combining proprietary industry trackers, market forecasts, and consumer surveys with quarterly company financial data, Fuse is real time dashboard on the digital economy.
Join us on the evening of October 12th, 6-9pm, for the launch of Fuse and networking.
Programme:
Keynote from MIDiA's MD Mark Mulligan – 'Reaching Peak In The Attention Economy'
Panel – MIDiA analysts discuss data and research best practices and techniques
FUSE demo
Drinks & networking
**Please be aware this is an industry only event. It is not open to members of the public.**