ITS THAT TIME, IF JAB WAS A CLASS THEN WE WOULD MORE THAN PASS. ITS MIDNIGHT MAS TIME TO CELEBRATE OUR CULTURE AND FREEDOM.
About this event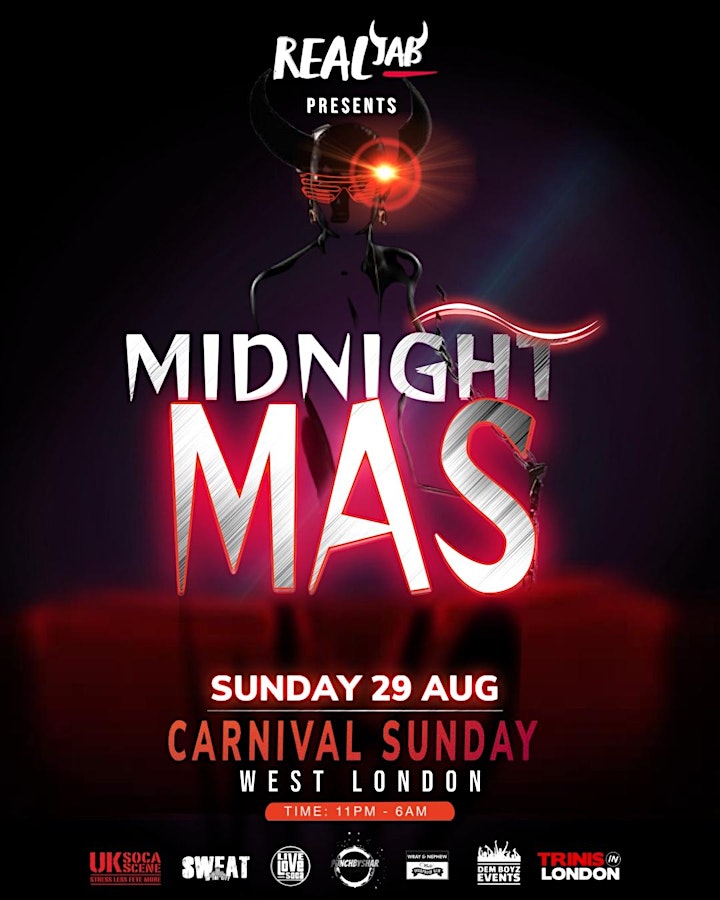 Its that time of the year.
What's this carnival season without Jouvert
Date: 29th August 2021
Time: 23:00 - 06:00
Location: Scrubs Park
Music: 1000% Soca
🎧 Headphone Event
Theme: Everything Glow
Glow Paint, Glow Sticks, Glow Horns, Glow Wands
RULES
18+ Event. No ID No Entry.
Allow 48hrs for tickets to be processed once payment has been confirmed
Right to Culture, Freedom of Expression. Soca is our way of life. Let's shake the world this carnival Sunday.