Description

Midnight Swim
Saturday 24 June 2017
10.00pm–12.30am
Enjoy a night-time dip in our healthy outdoor heated pool, relax on the poolside or swim along to some chilled-out tunes and make it a night to remember with family and friends.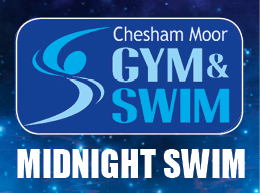 The poolside BBQ will be lit and serving up delicious snacks; a burger, hot dog, or vegetarian option is included with your ticket. You can order drinks from the cafe, or bring your own in plastic containers to enjoy around the pool.

Tickets cost £10 for non-members and £6 for members, and include a hot dog or beef burger (vegetarian option available).