A beautiful lunchtime walk through hidden gardens and the esoteric world of barristers and the law courts
About this event
From our starting position on the left bank of the Fleet River, which flows under Faringdon Street, we cross over (and listen to the Fleet through a drain cover), walk to Gray's Inn and then Lincoln's Inn, each with their own mulberry trees and hidden gardens. After visting the poetic and secluded Fountain Court in Middle Temple with two leaning mulberries, we finish our walk in the Inner Temple Garden, with a fine black mulberry and several other mature trees.
A walk punctuated with mulberries, hidden rivers, secluded gardens and the esoteric world of the law courts, led by Dr Peter Coles, co-creator of the Morus Londinium project with the Conservation Foundation and author of Mulberry a global cultural history, published by Reaktion Books on14 October 2019.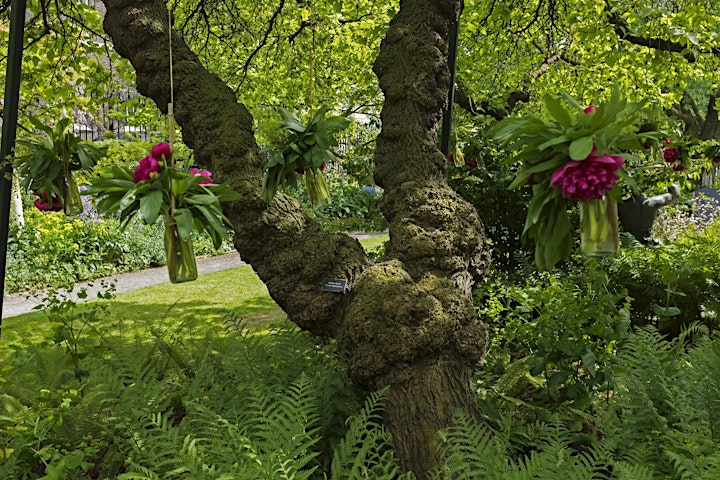 Organiser of Midweek Mulberries: Inns of Temple
Morus Londinium was set up by the Conservation Foundation with Peter Coles in 2016 with support from the Heritage Lottery Fund. Its aim is to document, preserve and raise awareness of London's mulberry tree heritage. An online interactive database maps over 500  mulberry trees in Greater London (and beyond), most of them added by visitors to the website and then edited and followed up by Peter and other contributors for Morus Londinium.
 As we search for long-term funding, the website, with its blogs, maps and a host of valuable information, continues to be hosted by the Conservation Foundation, while the archival and research work is funded by Peter through walks and talks. 
Dr Peter Coles is the author of Mulberry, a global cultural history published by Reaktion Books and available from October 2019. 
http://www.reaktionbooks.co.uk/display.asp?ISB=9781789141429