A London Stock Exchange Group Course
About this event
Please note: due to the current UK Government advise, we are running the MiFIR Advanced course remotely over WebEx until further notice. Please get in touch if you have any questions.
Advanced UnaVista MiFIR Transaction Reporting Course
The new MiFIR Transaction Reporting Advanced course will expand on the knowledge learnt in the Foundation course and delve into more complicated concepts associated with transaction reporting. This course is CPD Certified and accredited by the Chartered Institute for Securities and Investment (CISI).
This 3-hour advanced-level course provides a greater insight into the complexities of transaction reporting and is suitable for compliance and operations professionals who are involved with MiFIR transaction reporting on a day-to-day basis. It's a fully interactive course including an examination where a pass mark will confirm sufficient proficiency. All our courses are delivered by experts in the regulatory field.
Duration: Up to 3 hours
There are various course dates available throughout 2021.  
There is an examination accompanying the course - this provides evidence that the candidate has reached an appropriate level of understanding. Please note however that we are currently unable to run exams due to our office being closed as a result of the Covid-19 lockdown restrictions.
2021 Course Dates
3rd March 2021
28th April 2021
10th June 2021
15th July 2021
Further dates to be added
Course Outline and Content
1. Introduction
2. Overview – Short recap of key transaction reporting requirements
3. Advanced concepts
• Branch reporting
• Group Affiliate reporting
• Use of INTC – One market fill for several clients
• Direct Electronic Access (DEA)
• Fields 37-39
• Fields 42-56
• Fields 61-65
• Complex trade
• Hedging through CFD/Swaps
• Reporting OTC derivatives (e.g. FX forwards and swaps, interest rate swaps)
• Reporting transactions on non-EEA venues
• Reporting by a Trading venue
• Corporate Actions
4. Methods and arrangements for reporting financial transactions
• Governance
• Controls and Procedures
• Quality Assurance
5. Reporting Issues
• Common Reporting Errors
• Interaction with FCA
• Back reporting
• Preventing reoccurrence of issues
Cost:
£600 plus VAT (UnaVista clients)
£800 plus VAT (Non-UnaVista clients)
NB: Fee can be invoiced or payment can be made with a debit or credit card at checkout.
If you have any questions please contact us on the following email address: UVTraining@lseg.com
Other courses you might be interested in
UnaVista and the London Stock Exchange run a number of other courses on both financial regulation and the UnaVista platform, please check the website for the most up to date times. 
Please contact us on +44 (0)20 7797 1214 for further details on our products and services.
Can't attend this time? Register your interest here for the next Transaction Reporting Foundation Course.
Before booking, please ensure you have read our cancellation policy.
This webpage contains information which without limitation consists of text, data, graphics, photographs, illustrations, artwork, names, logos, trade marks, service marks ("Information"), some of which is connected with London Stock Exchange Group plc and its subsidiaries ("LSEG") (the "LSEG Information"). LSEG attempts to ensure the LSEG Information is accurate, but no responsibility or liability is accepted by or on behalf of the LSEG for any errors, omissions, or inaccurate Information on this webpage. LSEG does not guarantee the accuracy, timeliness, completeness, performance or fitness for a particular purpose of the webpage or any of the Information or LSEG Information on it, and is provided for information purposes only.
No action should be taken or omitted to be taken in reliance upon Information on this webpage. We accept no liability for the results of any action taken on the basis of the Information or for any loss from use of this webpage.
In the unlikely occurrence that any of our training events have to be cancelled or postponed due to circumstances beyond our control, we cannot be held responsible for any costs incurred by the event attendee.The LSEG group companies do not provide investment advice and nothing in this communication should be taken as constituting financial or investment advice.
 To the extent permitted by applicable law, LSEG expressly disclaims all liability howsoever arising whether in contract, tort (or deceit) or otherwise (including, but not limited to, liability for any negligent act or omissions) to any person in respect of any claims, loss or damage of any nature arising directly or indirectly from: (i) anything done or the consequences of anything done or omitted to be done wholly or partly in reliance upon the whole or any part of the contents of this webpage; (ii) the use of any data or materials provided at an event organised by or behalf of LSEG, or on this webpage or unauthorized access to this webpage or otherwise; (iii) to any personal property left unattended during an event organised by LSEG unless caused by the negligence of LSEG or its employees; or (iv) death or any personal injury suffered by you at an LSEG event unless caused by the negligence of LSEG or its employees.
London Stock Exchange is a trade mark of London Stock Exchange plc.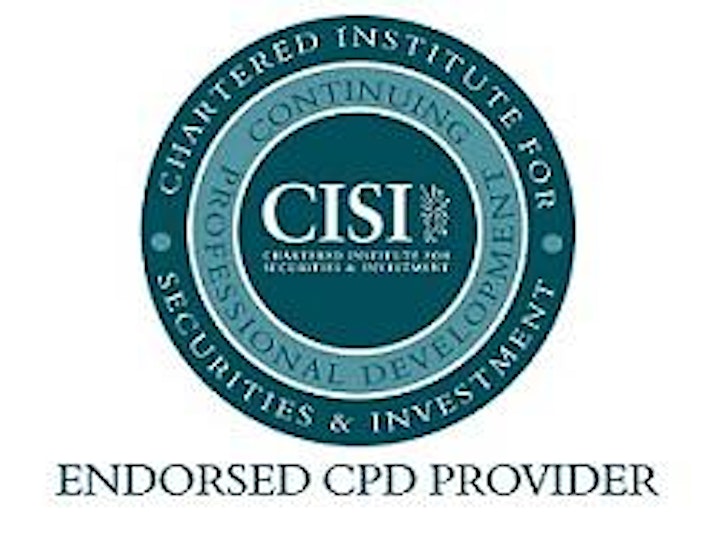 Organiser of MiFIR Transaction Reporting ADVANCED Course