Multiple Dates
MiFIR Transaction Reporting Foundation Course
A London Stock Exchange Group Course
About this event
Please note: due to the current UK Government advise, we are running the MiFIR course remotely over WebEx until further notice. Please get in touch if you have any questions.
The new MiFIR Transaction Reporting Foundation course (CPD certified and endorsed by CISI) will provide operations and compliance staff with a thorough grounding in the regulatory transaction reporting requirements. As well as detailing the regulatory reporting data standards, the course explains the systems and controls the ESMA expects firms to have over transaction reporting.  All our courses are delivered by experts in the regulatory field.
There are various course dates available throughout 2021.  
There is an examination accompanying the course - this provides evidence that the candidate has reached an appropriate level of understanding.
Please note however that we are currently unable to run exams due to our office being closed as a result of the Covid-19 lockdown restrictions.
2021 (Q1) Course Dates
27th January 2021
24th February 2021
21st April 2021
20th May 2021
30th June 2021
Further dates to be added
Course Details
The foundation course provides training on all the elements essential in meeting the MiFIR transaction reporting requirements including:
Background to the transaction reporting requirements
Why regulators need transaction reports
Reasons behind the changes in transaction reporting
Headline changes
Transaction Reporting Basics
Who is obliged to report
Definition of execution of a transaction
Reporting exemptions
Reportable instruments
General Principals
Trading Capacity and impact on 'buyer'/'seller' fields
Transmission of order – implications for buy-side
Basic trading scenarios
Reference Data standards
Instrument and Underlying Instrument identifiers
Identification of organisations
Identification of individuals
Field by field analysis
Systems & Controls over transaction reporting
Legal obligation for firms to deliver complete and accurate transaction reports
Reconciliation
Test Questions
ESMA expects firms to have appropriate training for staff in transaction reporting as part of their systems and controls. The London Stock Exchange Group Transaction Reporting Foundation Course provides perfect evidence that this requirement has been met.
Who is this course suitable for?
This course is suitable for anyone who transaction reports. It is a foundation level qualification. This must be completed before attending the advanced course.
Cost:
£600 plus VAT (UnaVista clients)
£800 plus VAT (Non-UnaVista clients)
NB: Fee can be invoiced or payment can be made with a debit or credit card at checkout.
Other courses you might be interested in
UnaVista and the London Stock Exchange run a number of other courses on both financial regulation and the UnaVista platform, please check the website for the most up to date times. 
Please contact us on +44 (0)20 7797 1214 for further details on our products and services.
Can't attend this time? Register your interest here for the next Transaction Reporting Foundation Course.
Before booking, please ensure you have read our cancellation policy.
This webpage contains information which without limitation consists of text, data, graphics, photographs, illustrations, artwork, names, logos, trade marks, service marks ("Information"), some of which is connected with London Stock Exchange Group plc and its subsidiaries ("LSEG") (the "LSEG Information"). LSEG attempts to ensure the LSEG Information is accurate, but no responsibility or liability is accepted by or on behalf of the LSEG for any errors, omissions, or inaccurate Information on this webpage. LSEG does not guarantee the accuracy, timeliness, completeness, performance or fitness for a particular purpose of the webpage or any of the Information or LSEG Information on it, and is provided for information purposes only.
No action should be taken or omitted to be taken in reliance upon Information on this webpage. We accept no liability for the results of any action taken on the basis of the Information or for any loss from use of this webpage.
In the unlikely occurrence that any of our training events have to be cancelled or postponed due to circumstances beyond our control, we cannot be held responsible for any costs incurred by the event attendee.The LSEG group companies do not provide investment advice and nothing in this communication should be taken as constituting financial or investment advice.
 To the extent permitted by applicable law, LSEG expressly disclaims all liability howsoever arising whether in contract, tort (or deceit) or otherwise (including, but not limited to, liability for any negligent act or omissions) to any person in respect of any claims, loss or damage of any nature arising directly or indirectly from: (i) anything done or the consequences of anything done or omitted to be done wholly or partly in reliance upon the whole or any part of the contents of this webpage; (ii) the use of any data or materials provided at an event organised by or behalf of LSEG, or on this webpage or unauthorized access to this webpage or otherwise; (iii) to any personal property left unattended during an event organised by LSEG unless caused by the negligence of LSEG or its employees; or (iv) death or any personal injury suffered by you at an LSEG event unless caused by the negligence of LSEG or its employees.
London Stock Exchange is a trade mark of London Stock Exchange plc.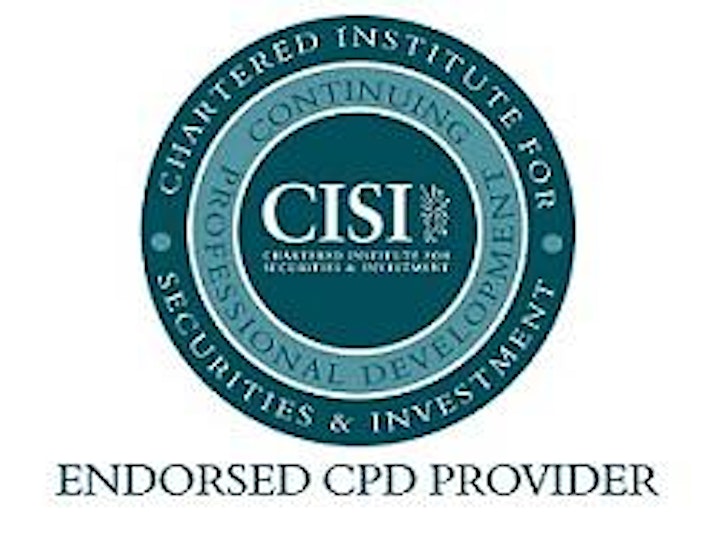 Organiser of MiFIR Transaction Reporting Foundation Course