Event Information
Refund policy
Contact the organiser to request a refund.
Eventbrite's fee is nonrefundable.
Online Wholefoods-Macrobiotic Cooking Class where you will learn to create a nourishing, vegetable miso soup with glazed tempeh
About this event
Based on Japanese cooking, amongst other traditional cuisines from around the world, macrobiotics gifts us with strenghtening, nourishing dishes to support us and our Being, and ultimately the dreams we have for our lives: it is not only food. Rich vegetable miso soup is a staple food of the Wholefoods-Macrobiotic diet. Miso is a rich, fermented produce which supports our Kidney Energy, a fundamental energy in Traditional Chinese Medicine which Macrobiotics is based on. It is a deeply warming and comforting dish.
In this class, you will learn how to create what I call a "Mighty" Miso Soup, with root vegetables, Udon noodles, glazed tempeh, greens, and seaweed. It is a surprisingly easy dish to create, and I will take you through step-by-step and answer any questions you may have, so that you feel confident to make it at home after the class.
This dish is entirely plant-based (vegan). You will be emailed an ingredient list before the class, and the recipe afterwards. This class will take place on Zoom, you will be sent a link beforehand.
You can visit my website www.foodforjoy.co.uk, and if you have any questions, email me at blandine@foodforjoy.co.uk. Note that I do not offer refunds for this event. These are UK times, a recording is available for anyone outside the time zone.
I look forward to seeing you there!
Let me leave you with a beautiful quote from Edward Epse Brown, once upon a time head chef at Tassajara:
"Food is not matter
But the heart of matter
The flesh and blood of
Rock and water, earth and sun
Food is not a commodity
Which price can capture
But enacting effort
Carefully sustained
The life work
Of countless Beings
With this cooking I enter
The heart of matter
I enter the intimate activity
Which makes dreams materialize"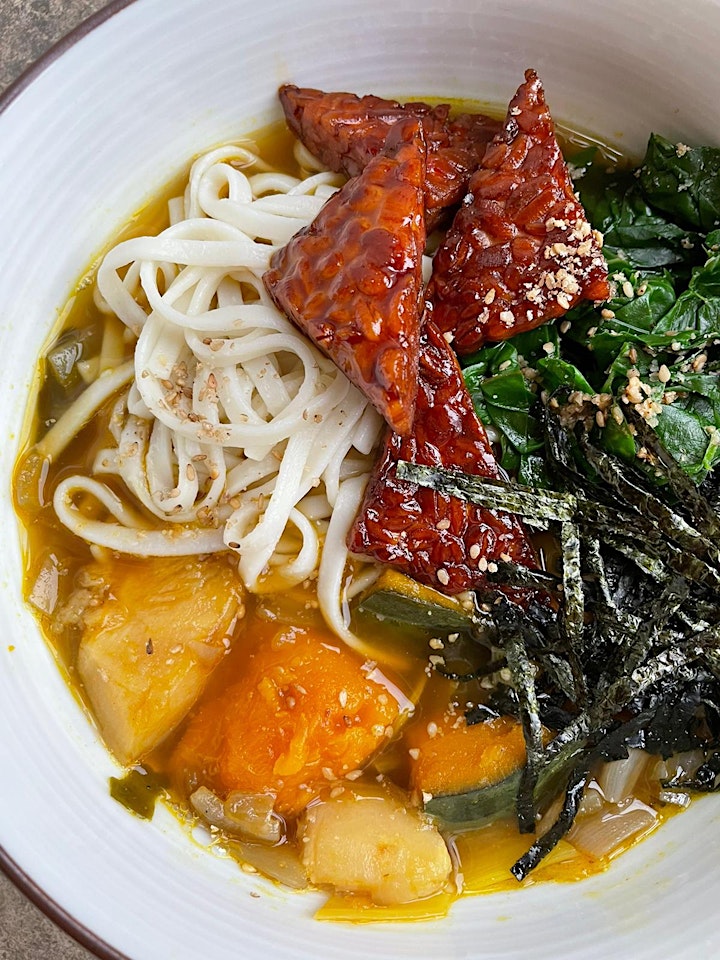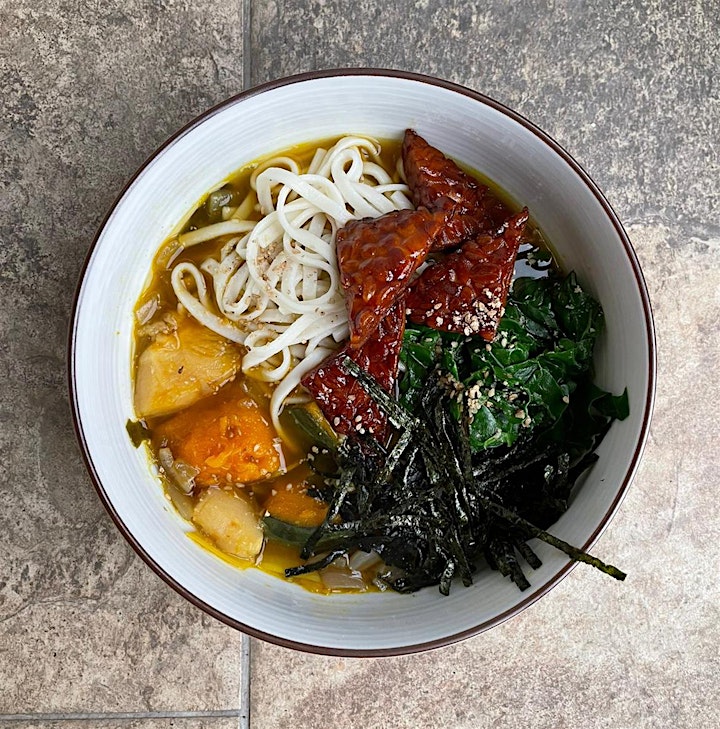 Date and time
Location
Refund policy
Contact the organiser to request a refund.
Eventbrite's fee is nonrefundable.
Organiser of Mighty Miso Soup Online Wholefoods Class
My name is Blandine Bardeau, I am a Macrobiotic Health Coach & Cook, and I am also a practising artist.
Once upon a time in 2010, I took a course in a charity in North London called Concord Institute for Integral Studies. We were fed the most wonderful food, which I later learnt was called "Wholefoods" or "Macrobiotic". I took a few more courses, assisted in their kitchen, and I never looked back.
I fell in love with the cute pink Umeboshi plums, the black Hijiki seaweed, the deeply nourishing Millet, and the ubiquitous ginger. I fell in love with the way my teachers respect and love simple vegetables, which are full of life, energy and creativity. It has made and continues to make a tremendous difference to my life, my well being, my moods, and even what I could accomplish and become.
I loved it so much that in 2016, I decided to deepen my training further to become a Macrobiotic Cook & a Health Coach, and spent two years studying in Devon at the International Macrobiotic School.
I now give Macrobiotic Coaching Sessions and Cooking Classes from my home in South Norwood, South East London, as well as online.
Qualifications:
Macrobiotic Health Coach & Cook Diploma from the International Macrobiotic School, Devon (2 years training).
Extensive training in the Wholefoods Macrobiotic kitchen at Concord Institute, under chefs such as Jean Torné, Niall Allan and Françoise Auvray.
Studied under Michael Rossoff L.ac., "Basic Alchemy", Concord Institute.