2pm - 3.30pm, Tuesday 29th June on Zoom
About this event
Migrant Entrepreneurship | Exploring the importance of language & culture, hosted by ACH, who is currently delivering the Effective Digital Entrepreneurship & Business Support (EDEBS) project. An £1 million project, aiming to assist 500 migrant entrepreneurs in setting up or enhancing their existing businesses through personalised business support.
Over the past ten years one of the largest flows of refugees has been from Arabic speaking countries such as Syria, Yemen, Sudan and Iraq as people flee war and persecution. Many bring with them significant skills, experience, networks and entrepreneurial talent. Seeing enterprise as a route to autonomy.
What are the barriers to achieving success and how can they be overcome? Hear from two leading business academics and an entrepreneur to better inform future business and economic development.
You can expect to come away from this event with a summary of learnings and outcomes.
Panel
Omar Elhajji | Founder of Yumello. Yumello was born from Moroccan roots in 2016 when Omar began experimenting with nut butters in his kitchen. Just two years later Yumello was established and had won a 'Great Taste' award within its first year of trading and is now stocked in some of the UK's biggest retailers. Omar will speak about his experiences setting up a business in the UK whilst speaking limited English, the barriers he faced and how he has been able to overcome them.
Deema Refai | Lecturer in Enterprise and Entrepreneurship at the University of Leeds. Deema has developed her research focus around refugee entrepreneurship, where she has led research projects funded by the British Academy and others. Through her work, Deema has developed strong collaborations with charities and councils supporting refugees in different countries.
Laila Kasem | Senior Lecturer in Strategic Marketing at Worcester Business School, University of Worcester with expertise in the areas of strategy, international business, marketing and refugee entrepreneurship. Laila leads the Entrepreneurship Research Cluster at Worcester Business School and teaches a range of modules at Undergraduate and Postgraduate levels. She has over 10-year teaching and research experience at different UK universities.
Chaired by Julia Dixon-Barrow | Entrepreneurship & Engagement Manager, ACH. Julia manages the £1m EDEBS project and her role consists of the overall management of the project, establishing meaningful relationships with stakeholders, and coming up with innovative ways in which to push the project forward and achieve its objectives of supporting 500 third country nationals in entrepreneurship.
Register your place here or email marketing@ach.org.uk.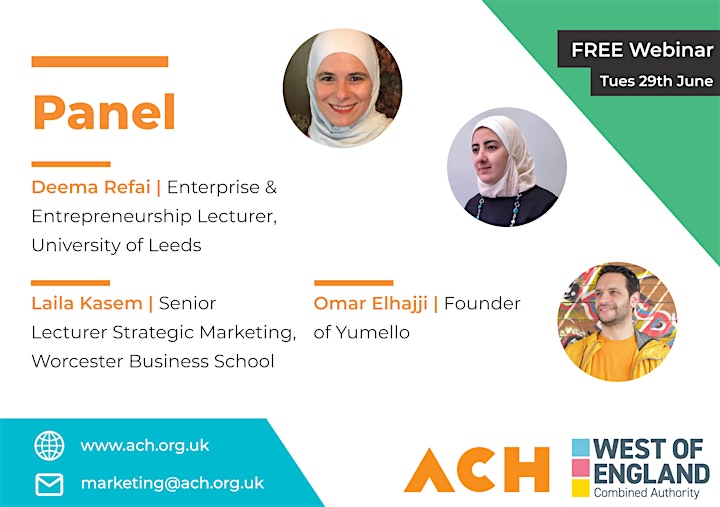 EDEBS is part funded by the European Union Asylum, Migration and Integration Fund. Making management of migration flows more efficient across the European Union.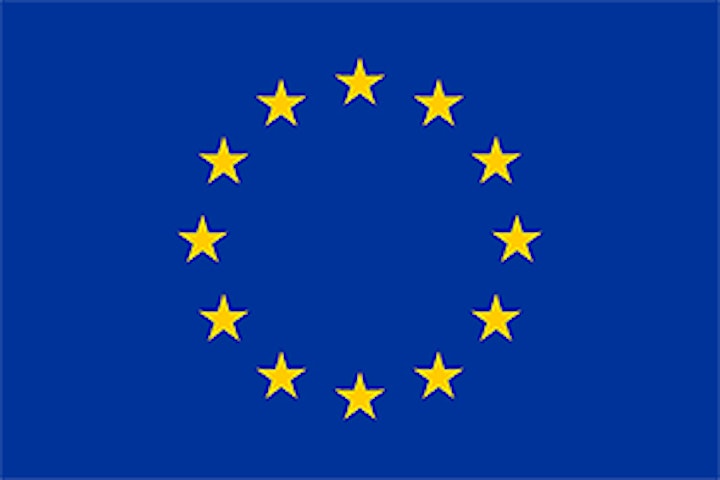 Organiser of Migrant Entrepreneurship | Exploring the importance of language & culture
ACH is an award-winning social enterprise providing a range of innovative and impactful support and integration services for refugees, BAME & migrant individuals. Since 2008, the company is resettling over 2500 individuals yearly by providing secure housing, culturally sensitive support and vocational training (provided by its training arm- Himilo).
We focus on building individuals' resilience in the labour market, upskilling and supporting refugees into sustainable, higher-level employment to develop their independence and ease their integration into UK life. We now employ over 80 members of staff and deliver services in the West of England, the West Midlands whilst offering advice and assistance across the UK and beyond.