Description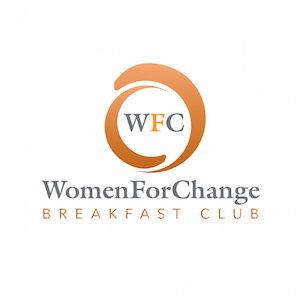 In the midst of one of the biggest human migrations in history, the UK voted to leave the EU. The last few months have been charged with political change and debates over Brexit's association with migrants, refugees and asylum seekers. 
Women for Change will be hosting a breakfast to understand the specific challenges faced by each group, and address the confusion created by the media and politicians.  
Join a panel of experts who have dedicated their careers to understanding these issues. This intimate event will equip you with the knowledge and tools to recognise how you can contribute to raising awareness and address these problems at their core.  
Meet our Speakers and Chair
Jonathan Ellis, Head of Policy, Research and Advocacy at 
British Red Cross
, Chair 
Jonathan is a campaigner who has built a strong and successful track record of leading successful advocacy campaigns over the past 15 years. He has extensive experience of supporting the development of advocacy campaigns across the world. Among his voluntary roles, Jonathan is Chairman of the Bishop Simeon Trust (supporting orphans and vulnerable children in South Africa) and Vice Chair of City of Sanctuary (building a national movement in defence of asylum seekers and refugees). 
Follow Jonathan on Twitter @JonathanMHEllis       
Carolina Gottardo is a feminist lawyer and economist who has been working for more than 20 years in human rights, specialising in refugee, migrant and women's rights. She is the Director of the Latin American Women's Rights Service (LAWRS). Carolina is the vice-chair of Lambeth Law Centre and trustee of Maternity Action, the Asylum Seekers Appeals Project (ASAP), the Black and Ethnic Minority Network and the Platform for Undocumented Migrants Europe (PICUM). She is also a member of the Migrant and Refugee Advisory Panel for London.  In 2004 she won the award for the best young human rights lawyer of the year in England and Wales.
Follow Carolina on Twitter @CarolinaGottar5
Tamara has been working in the development field focusing on the Syrian Refugee Crisis for the past two years. She is currently working as the Support Officer to Dr Rouba Mhaissen, Founder and Director of Sawa for Development and Aid in Lebanon and Sawa Foundation UK. Previously, Tamara founded and directed a social fashion brand aimed at supporting underprivileged women in Lebanon. She also has an extensive experience in the social fashion industry in London and Europe. 
Follow SAWA on Twitter @sawafordaid
Zrinka Bralo, Chief Executive at Migrants Organise, Speaker
Zrinka leads Migrants Organise – a platform where refugees and migrants organise for power, dignity and justice.  As a refugee from Sarajevo, Zrinka worked with leading war correspondents during the siege in the 90's. She is a founder of Women on the Move Awards that celebrates achievement of migrant and refugee women and winner of the 2011 Voices of Courage Award by the Women's Refugee Commission in New York. She is the Executive Chair of the National Refugee Welcome Board which developed community sponsorship visa scheme to ensure sanctuary for Syrian refugees. 
Follow Zrinka on Twitter @ZrileB
Zoe Gardner, Communications Officer at Asylum Aid, Speaker
Zoe is the Communications Officer at Asylum Aid, a charity providing free legal representation to asylum seekers in the UK, since 2014. Previously, she has worked in policy and communications at the Race Equality Foundation and the European Council on Refugees and Exiles (ECRE). Zoe is a campaigner for the rights of migrants and refugees with a particular interest in the experiences of women who cross borders. She sits on the national advisory board of TellMAMA, an anti-Muslim hate crime monitoring charity. 
Follow Zoe on Twitter @ZoeJardiniere
Members may bring a guest if approved prior to registering. Please email sian@shivafoundation.org.uk to find out more. If you are not a member of Women for Change please take 3 minutes to fill out this form and we will endeavour to get back to you as soon as possible.