Description
The Migrants Talk takes place once a month to inspire & motivate migrants currently having a difficult time in the UK. At the event other migrants will disscuss with you their experiences and share their personal story of success with you. Don't be afraid – you are not the only migrant in the UK who finds it challenging! Come and let other migrants motivate and inspire you with similiar stories as yours!
Get motivated and inspired by other migrants who have faced the same challenges on their journey. You have the chance to meet successful migrant entrepreneurs and ask them questions related to, business advice, their personal journey and how they feel about their success.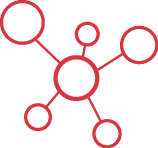 The chance to meet/network with other migrants in the same situation as you are; creating contacts, potential clients and partners whist reciving incredible advice. The new contacts bring you a better chance of completing new business deals & opportunities.