Description
Join Muliana from the Community Programme Team for an intriguing tour of Migration: a human story, a series of interventions installed throughout PHM's main galleries.
Discover how the history of Britain is one of constant migration, in and out, and how the recent refugee crisis is not a new concept as we challenge you to rethink what you know about migration. The tour will touch on the process behind the project and how PHM has worked with a Community Programme Team, made up of people whose lives have been shaped by migration, since summer 2019 to deliver this ambitious project.
Journey through newly commissioned interpretation, a series of animations exploring the differing reasons people come to the UK, and a banner challenging us to consider why the contribution migrants make to the UK has been so often overlooked and undervalued. With support from Art Fund and The Joseph Rowntree Charitable Trust.
Please note the animations in this project contain descriptions of traumatic migration experiences that some visitors may find distressing. Stories covered include experiences of modern day slavery, seeking asylum on the basis of sexuality, and lived experience of a refugee camp and the resettlement process.
Suitable for 16+
Booking required via Eventbrite, limited places
Please note the museum is closed on Mondays and Tuesdays
Part of PHM's programme exploring migration, co-created by a Community Programme Team made up of people whose lives have been shaped by migration.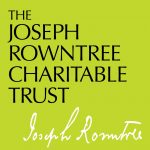 Do I need to pay for a ticket?
People's History Museum (PHM) is a registered charity. PHM relies on income from a variety of sources to keep the museum open and able to deliver exhibitions, events and projects.
By purchasing a ticket you help us to continue sharing ideas worth fighting for such as equality, democracy and co-operation.
To ensure events are accessible to all, we offer lower price tickets to those on low incomes and free tickets to those who are unwaged or seeking asylum. No proof is required, we trust you to choose the ticket that matches your circumstances.
- Please contact the museum as soon as possible if you wish to cancel your booking so your place can be given to someone else
- Paid for tickets cancelled less than seven days in advance of an event are non refundable
- For further information please contact the museum on 0161 838 9190 or events@phm.org.uk