Migration Research at Sheffield Annual Lecture-Roger Casale, New Europeans
Description
Migration Research at Sheffield Annual Lecture
'The Brexit election and what it means for the future direction of migration policy in Britain'
Roger Casale, founder of New Europeans.
Thursday June 15th, 2017 | 5:30pm | The Diamond, Lecture Theatre 7
The Migration Research Group at the University of Sheffield is pleased to invite you to our Annual Lecture. We are delighted to host Roger Casale, founder of New Europeans, a civil rights organisation which champions freedom of movement, non-discrimination and the principle of solidarity in Europe. The Lecture will be chaired by Professor Gill Valentine, Vice-President & Head of Faculty for Social Sciences at The University of Sheffield.
* The lecture will be followed by a drinks reception in the ICOSS foyer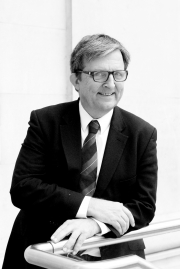 ROGER CASALE
Roger Casale is a civil rights activist with experience in business, academia and politics both in the UK and internationally. In 2013 he set up New Europeans, a Europe-wide civil society movement which champions the rights of European citizens and the principles of equality, diversity and solidarity in Europe.
He is the winner of the Sheila Mckechnie Foundation People's Choice Award for his role in the #righttostay campaign for the rights of EU citizens in the UK and UK citizens in the EU and a Financial Times Future of Britain Award for his essay "A Green Card for Europe".
Roger was one of the organisers of the Unite for Europe march which attracted 100,000 people to London on 25 March 2017 to express their European identity and determination to work to unite Britain, reverse Brexit and change Europe.
​Previously Roger was a senior government and parliamentary affairs advisor to industry and not-for-profit organisations. He served as a Member of Parliament from 1997-2005 and a Parliamentary Private Secretary in the Foreign Office between 2002 and 2005.
Roger has international experience having lived, worked and studied in Germany, Italy, Australia and the United States and he speaks four languages
More information at: http://mrg.group.shef.ac.uk/