About this Event
'BBC Radio Scotland's Singer/Songwriter of the Year' Mike McKenzie takes to the Sneaky Pete's stage for his debut headline performance since winning the inaugural award this year.
Alongside fellow Edinburgh based songwriters Mally Smith and You Are Lost Be Careful this collaborative evening of acoustic music is not one to be missed.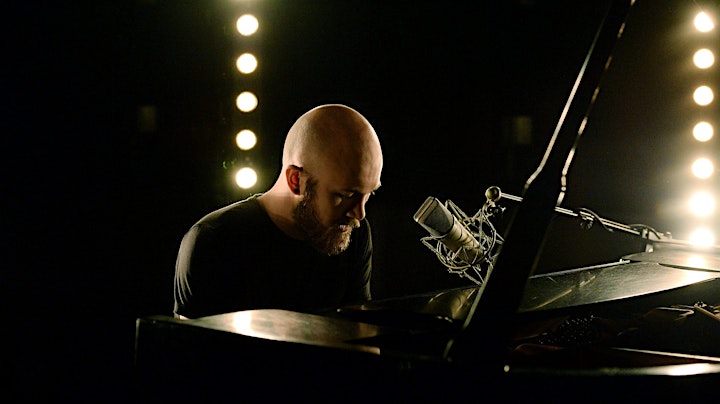 Mike McKenzie
'BBC Radio Scotland's Singer/Songwriter of the Year' Mike McKenzie creates an eclectic combination of old meets new with extensive songwriting influences from Elton John to Brandi Carlile, Billy Joel to Tobias Jesso Jr.
Growing up in a musical home Mike began writing on a banged-up piano, passed down over the years, as soon as his mother taught him the basics. Throughout high school and college he began his discovery of the music scene as a drummer for Edinburgh band JAKIL. In 2010 he threw himself into songwriting and production behind the scenes, working with other singers he'd encountered along the way. It was after being influenced by his partner in 2018 that he began to explore the possibility of releasing material as a solo artist and found himself back at the piano where it all began.
Some people keep a journal to process their lives. Some work out or take long walks to clear the air and reset their minds. Mike's way of navigating his labyrinth of thoughts is to write.
Mike is currently finishing his debut album, set for release next year.
"Absolutely amazing" - Geoff Ellis | DF Concerts
"Free-flowing and raw... His voice positively soars" - Neil March | Fresh On The Net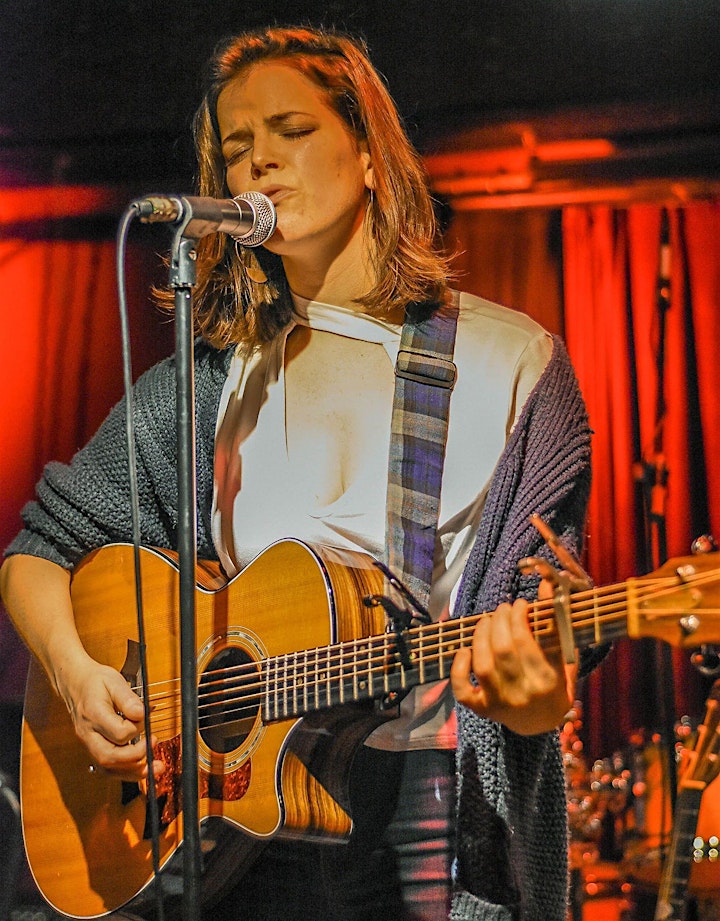 Mally Smith
Born and raised outside Boston, Massachusetts, Mally Smith grew up singing alongside her folkie father. Through him, Mally cultivated a deep love for the melancholy ballads of the British Isles and the poetic, political songs of the American folk-revival. As a teenager, Mally was introduced to the world of modern singer-songwriters through former babysitter-turn-mentor, Edie Carey. Mally's love affair with the female singer-songwriter deepened in 2005, when her father sent her off to her second year of university with an old nylon string guitar.
Mally spent her first years on the guitar learning songs by idols like Patty Griffin, Lori McKenna and Edie Carey. In 2008, while living in Galway, Ireland, she fell in love with songwriting. Since then, Mally has blossomed into a thoughtful and beautifully honest songwriter.
After 5 years of music-making with Boston-based band, The And Company, Mally released her first solo album, Mally Smith & The Fertile Void in December 2013. In 2014, she joined forces with powerhouse Boston artist, Ruby Rose Fox, as a part of Fox's all-female back-up choir, The Steinems. In 2016 Mally returned to her solo career with an ambitious triple EP release, And I Glow. Following the successful launch of her sophomore recording, Mally collaborated with some of Boston's best musicians to release a new EP in the spring of 2018 called NEON. Together, Mally Smith & The So Long Band strike a grittier chord, the full band offering depth and edge to Mally's folk songs.
Now based in Edinburgh, Mally is bringing her songs to new ears. Reminiscent of Shawn Colvin or a young Joni Mitchell, Mally combines tasteful guitar and poetic lyrics with a clear voice that will melt your heart.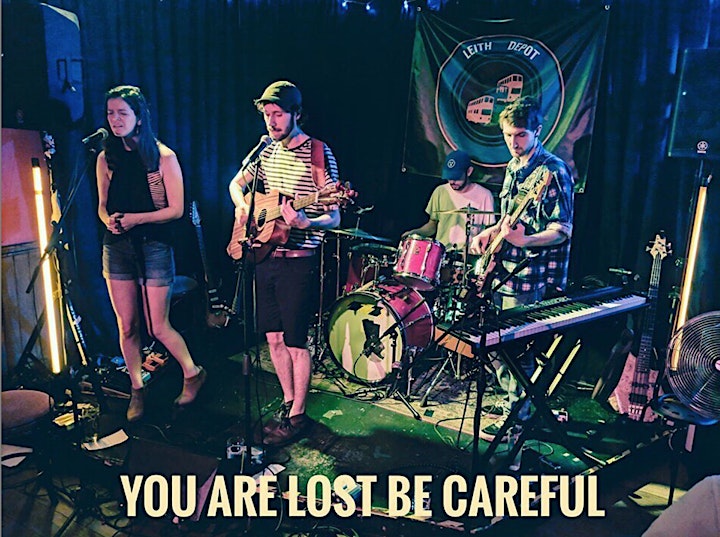 You Are Lost Be Careful
You Are Lost Be Careful, hailing from Edinburgh, are an alternative rock band creating music both relaxing and soaring in its intensity. The band's unique blend of Art Rock with emotional lyrics creative riffs, and their captivating and passionate performance is not to be missed.