Description
1 day conference on 6th May 2021. #ConcussionConversation21
The day is for treating clinicians, psychologists, doctors, sports medicine teams, medical professionals, researchers, lawyers, case managers and AHPs working in the field of rehabilitation to gather a broader understanding of the practical treatment approaches and techniques for Post Concussion Syndrome and mild Traumatic Brain Injury.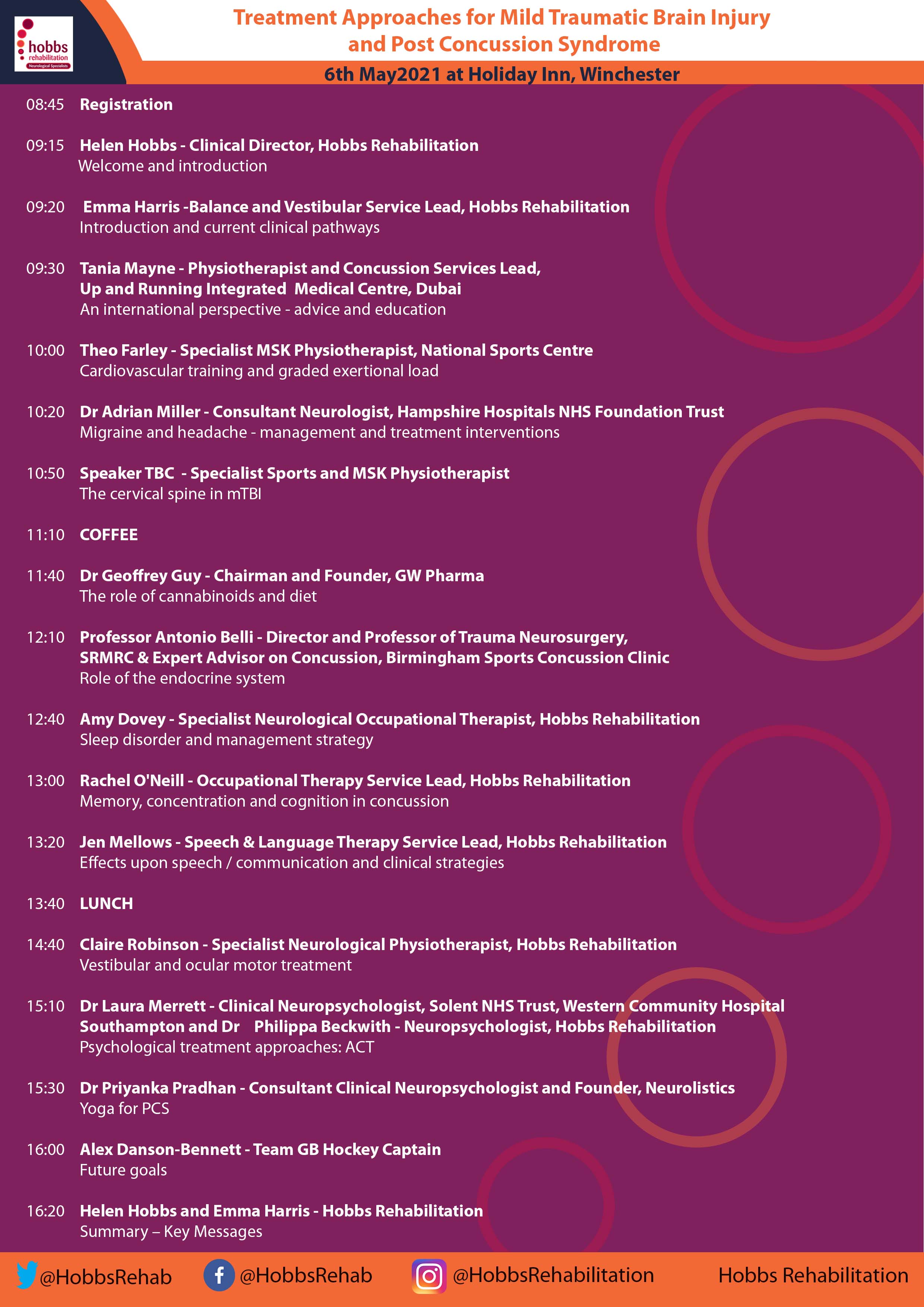 The day will include networking opportunities and lunch will be provided.
A copy of the slide presentations will be provided on the day via a USB stick and we would kindly request that these not be shared with those who have not attended the conference. Please email courses@hobbsrehabilitation.co.uk if you would prefer a paper copy and we will ensure we have one available for you.
Parking will be available on-site with an overflow car park at the Science Centre nearby and accomodation is available to book at preferential rates, please call the Holiday Inn direct quoting Hobbs Rehabilitation for details.
Please help us promote the issues around access to appropriate treatment for PCS and mTBI by using the following hashtag in your social media:
#ConcussionConversation21
See you there!