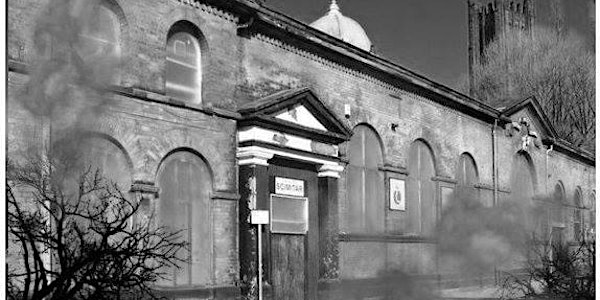 Mill Street Barracks Ghost Hunt, Merseyside - Saturday 3rd September 2022
Location
Mill Street Barracks
Mill Street Barracks
Mill Street
Saint Helens
WA10 2BB
United Kingdom
Refund policy
Contact the organiser to request a refund.
Eventbrite's fee is nonrefundable.
Ghost hunt at Mill Street Barracks in St. Helens with Haunted Houses Events. Saturday 3rd September 2022 9pm-2am
About this event
Haunted Houses considers Mill Street Barracks to be one of the most active buildings we've visited, leaving our guests huddled together in fear!
On a ghost hunt with Haunted Houses you will have exclusive access to the building/location during the evening. You will learn all about ghost hunting and the techniques used to encourage paranormal activity. We have a whole host of scientific ghost hunt equipment for you to use to aid communication with the spirits. You can take part in Ouija boards, glass divination and table tipping; the more traditional ghost hunt techniques. Or simply sitting in the dark and asking for the spirits to interact with you. Lone vigils (ghost hunting alone) will also be offered where available. During your evening you will be split into smaller groups so you can get the most out of your experience. If you are new to ghost hunting we warn you now – by the end of the night you may just become addicted to the fascinating and intriguing world of ghost hunting.
This is a real ghost hunt experience, there is no fakery, tricks or actors jumping out at you. What are you waiting for?
Haunted Houses look forward to welcoming you at this amazing building and sharing a night that you will not forget.
Mill Street Barracks Ghost Hunts
On entering this large location, it will be clear to you that it still maintains a strong navy connection, for this is a training center for the St. Heles Sea Cadets. But do not be fooled by your cheery first impressions, Haunted Houses Events considers this very building to be one of the most active buildings we have visited which has left our guests huddled together in fear!
Your visit to Mill Street Barracks visit may give you strange whistles coming out of the darkness, taps and bangs in many areas from unknown sources, and an uneasy feeling felt in the cellar with icy blasts blowing across you.
The Spirit of a former soldier called James, has been known to take a fancy to the ladies, but in quite a cruel way! For her likes to touch and plagiarise woman who are attractive to him and push away and try to scare those he considers to be less attractive.
His reaction to other men is as if he believes himself to be above them, ignoring them to only react to woman investigators. The Spirit of a tea lady with trolley is seen in the Drill Hall, standing in the corner without moving. The spirit of a three-legged dog has been reported here too. His growls are quite prominent against a silent room.
A Sinister dark shadow has been seen moving around in the creepy cellar below ground, with lots of taps, bangs heard, plus this spectre is known to interact with ghost hunters in a strong way, often resulting in people freezing in terror! When a recording of an air raid siren is played through this building, or wartime songs – it is said to stir up a hive of ghostly activity. Will you be the one to press play?