Description
The Millennials Club returns to Bournemouth for another event to unite, educate, and inform a generation of young business minds!
With over 500 members and counting across the UK, The Millennials Club is a growing community of entrepreneurs, creatives, and academics on a mission to leave a lasting legacy in the world.

The Millennials Club is excited to announce the theme for this months event: STARTUPS!

Our goal is to help new and aspiring business-owners to flourish. Our commitment to this mission is reflected in our choice of hand-picked speakers, to give attendees to most valuable experience at our events. As an up-and-coming area for small and medium-sized business, Bournemouth is a hub for startups looking to build a presence. With this comes a wealth of experienced entrepreneurs who have been through the highs and lows of setting up a business, each with their own "Startup Story".
We are therefore proud to announce the guest speakers for this event...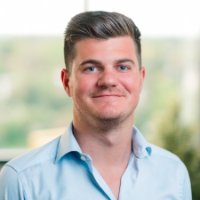 Mitchell Stuart: MD of Inferno Media
Since he was 17, Mitchell has worked hard to successfully establish Inferno Media as the best social media marketing agency in the South West. Today, the award-winning 21 year-old uses Inferno to exponentially increase the sales of hundreds of clients, with the agency holding the accolade for being the biggest Digital Media Agency in Bournemouth.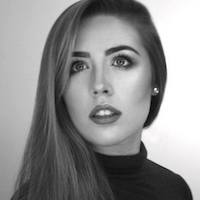 Olivia Spencer-Perkins: CEO of Lady Industry

With experience in the media industry starting when she was at still school, Olivia Spencer-Perkins wanted to use her knowledge of this male-dominated sphere for a bigger purpose. Now, Olivia heads a team of motivated young women at Lady Industry, a success platform to help women in the media excel, support each other, and redress the balance in the world of the media.

Our esteemed guests will be sharing some valuable knowledge of their experience in the world of Startups! With such a local community comprised of small businesses, both Mitchell and Olivia look forward to giving talks that will, inspire, educate, and inform!
Our event will also include our popular section on speed-networking. Think speed dating - but for business!
Following the talks from our acclaimed guest speakers, there will the opportunity for attendees to network with other guests as well as the speakers in the beautiful bar area of The Stable, famous for it's tasty selection of beers and ciders!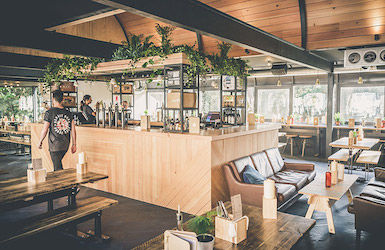 Although not essential, it is advisable for attendees to bring a notepad and pen to make the most of the speakers' valuable presentations.
Please Note...
Dress Code: The dress code is business casual. Please do not wear flip flops, tracksuits, or sportswear.
By purchasing a ticket you agree to being photographed and videod by our team. Views expressed by the speakers do not necessarily reflect the views expressed by The Millennials Club. We do not own, nor claim any copyright for, the images used within the Eventbrite posting.
The Millennials Club is dedicated to providing a harassment-free event experience for everyone, regardless of gender, gender identity and expression, sexual orientation, disability, physical appearance, body size, race, age or religion. We do not tolerate harassment of attendees in any form.
Attendees violating these rules may be sanctioned or expelled from the conference at the discretion of the organizers. Our anti-harassment policy can be found below:
Harassment includes verbal comments that reinforce social structures of domination related to gender, gender identity and expression, sexual orientation, disability, physical appearance, body size, race, age, religion; sexual images in public spaces; deliberate intimidation; stalking; following; harassing photography or recording; sustained disruption of talks or other events; inappropriate physical contact; and unwelcome sexual attention. Participants asked to stop any harassing behavior are expected to comply immediately. If a participant engages in harassing behaviour, the event organizers may take any action they deem appropriate, including warning the offender or expulsion from the event. If you are being harassed, notice that someone else is being harassed, or have any other concerns, please contact a member of conference staff immediately. Event staff will be happy to help participants contact venue security or local law enforcement, provide escorts, or otherwise assist those experiencing harassment to feel safe for the duration of the conference. We value your attendance.

For any questions or comments, please contact the organisers at info@cjevents.co.uk. We expect participants to follow these rules at all Millennials Club social events.This anti-harassment policy is based on the example policy from the BarCamp Bournemouth conference, supporters of the Ada Initiative and other volunteers.