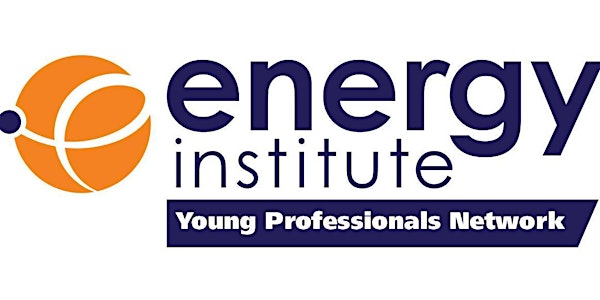 Millennials in the Energy Industry: YPN at the Global Energy Summit 2017
Location
Coventy University London Campus
University House 109
117 Middlesex Street
London
E1 7JF
United Kingdom
Description
The Energy Institute's Young Professionals Network is delighted to host an evening of talks and networking with your peers from all walks of life, working in the energy sphere. We will be joining forces with the Coventry University London, who are hosting the Global Energy Summit 2017.
The event will comprise of 2 parts:
1. Information session about career development opportunities at the Energy Institute
We invited representatives from the Energy Institute to talk about:
Christopher Lloyd will describe about the process behind getting chartered and the benefits from gaining this professional recognition.

Sophie Noble (Membership and Professional Development Officer) will talk about the benefits stemming from being a member of the EI.

Michael Joos (Knowledge Services Officer) will present the result from the Energy Barometer, which captures insights from UK energy professionals and enables them to inform the energy debate, policymakers, the industry and the public.

2. Debate: Millennials in Energy
Members of the YPN committee and community will talk about their experience in the energy sector, the challenges and opportunites that young professionals face and share their views on how the industry will develop towards 2020.
Speakers:
Sinead Obeng

(Commercial Analyst at South Hook Gas

, YPN executive committee member)

Christopher Carver (Energy Engineer at Ameresco, YPN executive committee member)
Yodaly Maria Sierra Rubio (Business Development Manager at CBRE, YPN executive committee member)
Michael Kenefick (Consultant at E4tech, YPN committee member)
Piotr Konopka

(Consultant at Navigant, Energy Practise

)

Francesca Altamura (Sustainability Manager at JLL,

YPN executive committee member)
We hope you will join us for an evening of inspiring discussions and networking with future eladers of the energy industry! We are looking forward to seeing you there.
#YPNatGES2017
We will be taking photographs at this event. Your image may be used in EI YPN London printed /electronic publications for promotional purposes. If you have concerns about these images being used, please contact

ypnlondonhc@energyinst.org

by Thursday 26th July.
By registering for this event, you will be added to the EI's database. You can unsubscribe at any time by contacting them directly.
Eventbrite is an external site. To view their terms and conditions please click here. If you would prefer not to register through Eventbrite please contact the event organiser to book.