Sales Have Ended
Ticket sales have ended
Sorry, your time is up - try again!
Sales Have Ended
Ticket sales have ended
Sorry, your time is up - try again!
Description
Calling All Beer
Connoisseurs!

The Milngavie Beer Festival is back and it will be even bigger and better this year! The festival is situated 7 miles North of Glasgow City Centre in Milngavie, which is also well known as the starting point of the West Highland Way. The festival will not only provide an opportunity to try over 30 craft beers from 7 different breweries but we will also provide live music entertainment and great quality food!

As well as a number of the featuring breweries such as Jaw Brew, Alchemy, Strathaven Ales, Fallen, Bute, St Andrews Brewery and few other breweries we will have a wine-bar with a great selection of wines from Garvie & Co as well as a spirit (Gin) bar set up by local bar Finsbay.
This event will take place on the 2nd September between 12:00 pm and 8:00 pm. Each ticket entitles the buyer an entry to the festival area, wristband, branded beer glass and The Beer Festival Programme with a list of all beers and its tasting notes. We would like to highlight that tickets can be only purchased by anyone aged 18+ who have valid ID, Please bring this along on the day to avoid any doubt. The full welcome pack will be given out on the day.

IMPORTANT NOTE

We have only a limited number of tickets for the festival so please book your ticket now to avoid any disappointment. Age restrictions have changed so please read our Terms & Conditions section in advance of purchasing your ticket.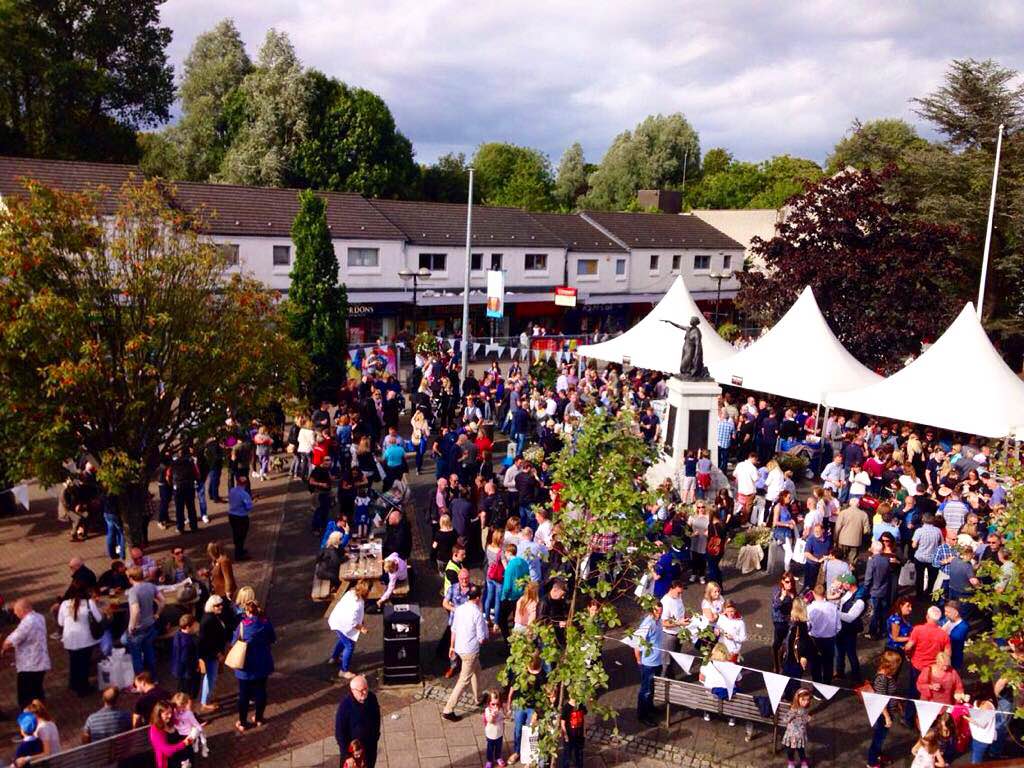 ---
---
FAQs
---
---
Where else can I purchase my ticket?
We have a limited number of tickets and they will be available to purchase only via the Eventbrite website.
Card Payments
We are sorry, but we are unable to accept payment at the entrance or at the bars by debit/credit cards - it is cash only. There are a number of cash machines in the area and our volunteers will be able to help locate one if needed.
Are there ID requirements or an age limit to enter the event?
Challenge 25 - If you look under 25 you may be asked to produce valid ID prior to entry, if you do not have valid ID, you can still enter but will not be served alcohol.
The Milngavie Beer Festival operates the Challenge 25 scheme; if you are lucky enough to look young, then please don't be offended if and when you are asked for ID to check that you are over 18. The only acceptable ID is a government issued photo ID (photo driving license or passport) or a card showing the PASS scheme hologram. To receive your glass and welcome pack on the day of the event you will have to have a valid ID or passport and these are available from the Information marquee. We thank you for your co-operation and understanding.

What are my transport/parking options getting to the event?
Milngavie Train Station is situated only a 5-minute walk from the event site. A number of bus stops are allocated in the area. There are 8 car parks in the local area.

Are Kids Allowed at the event?
Yes, but a ticket of £3 will need to be purchased for every person under the age of 18 and must be accompanied by an adult. We are limited to 100 of these tickets.

Can I bring my dog?
Unfortunately no - We are really sorry but on this occasion, we will not be able to accommodate your four-legged friends.

Where can I contact the organiser with any questions?
First, check out our FAQ's section on the website. If your question is not already answered, you can email us at enquiries@milngaviebid.com
When is the last admission time?
Entry to the site will close at 7:00 pm therefore if you leave the event after 7:00 pm you will not be allowed to re-enter the site.
---
---
We have some Terms and Conditions to protect all visitors to the Festival and us, the organisers of the Milngavie Beer Festival.
---
---
BY ENTERING OUR FESTIVAL YOU ARE AGREEING TO OUR TERMS, CONDITIONS AND ADVICE DETAILED BELOW
1) In the event of a breach of this contract by the Milngavie Beer Festival, we shall not be liable for any loss, damage, cost or expense arising out of the breach, which was not reasonably foreseeable by the Milngavie Beer Festival at the date of this contract.
2) The Milngavie Beer Festival reserves the right to refuse admission if in the reasonable opinion of the Milngavie Beer Festival admission to the festival site might be a risk to the safety of the audience and/or affect the enjoyment of the audience and/or the running of the festival, for example, if someone appears to be under the influence of drink and/or drugs and/or is acting aggressively.
Illegal substances will NOT be permitted into the festival site, persons entering the festival site may be searched as a condition of the festival premises license and ANY additional alcohol found will be discarded.
3) If you look under 25 please do not be offended when we ask you for proof of age. Please bring proof of ID to show you're over 18. It's against the law for an adult to buy or attempt to buy alcohol on behalf of someone under 18 and for someone under 18 to buy alcohol, attempt to buy alcohol or to be sold alcohol.
4) No private sound systems will be permitted in the festival site.
5) Please use the bins provided.
6) No animals will be admitted to the festival site, except guide dogs.
7) It is against the law to smoke in enclosed spaces, please observe the signage around the Festival site.
8) Children under 18 years old must be accompanied by an adult of 18 or older.
9) Children will have access to all areas along with dedicated access to the Fraser Centre and Play Park.
10) Whilst every effort is made to ensure the full, advertised bill performs, entry is for an event and not a specific artist/band. The Milngavie Beer Festival reserves the right to change things without prior notice.
11) Persons on site consent to the photography, filming and sound recording of the event as members of the audience, which may be used for promotional purposes.
12) Please note there are restricted capacities within all tented structures, once they reach their maximum capacities we will not exceed these. You are not guaranteed admission to these areas.
13) Milngavie Beer Festival is an outdoor event. We advise you to bring appropriate clothing and footwear.
14) Milngavie Beer Festival reserve the right to amend the terms and conditions in accordance with any new laws, legislation or internal policies.
15) Tickets and Beer Tokens cannot be exchanged, refunded or returned after purchase.
16) Management reserve the right to alter, curtail or cancel the event.
17) Lost tickets will not be replaced.
18) Strictly NO GLASS is allowed on site. Branded plastic glasses will be provided at the entry to the event as well as at the bars.
19) Excessive exposure to loud noise may cause hearing damage.
20) We accept no responsibility for personal injury accidents or loss or damage to personal belongings while taking part in any activity either on the festival site or car park. Do not leave valuables on display
21) Entry to the site will close at 7:00 pm therefore if you leave the event after 7:00 pm you will not be allowed to re-enter the site.