About this Event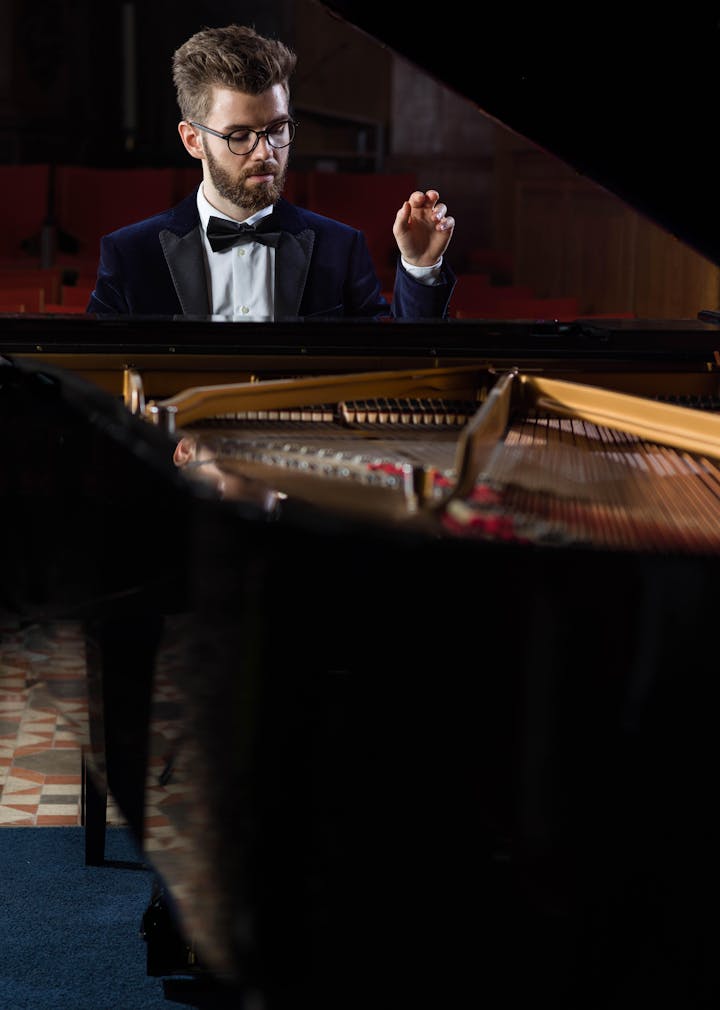 Miłosz Sroczyński piano
Bach - Goldberg Variations BWV 988
Miłosz Sroczyński is a Polish pianist currently based in Zürich. Having many strings to his bow, he performs as a soloist, chamber musician and period instruments player. His repertoire consists of pieces written by composers from five centuries. With the same enthusiasm and attention he studies and performs pieces from Frescobaldi to Holliger and from Scarlatti to Ligeti.
He is giving recitals across Europe. Only this year he performs Bach's Goldberg Variations in London, Göteborg, Hamburg, Berlin, Warsaw, Zürich, Bern and others.
Miłosz is a prizewinner of several competitions (Nice, Alessandria, Rome) and quarterfinalist of the Honens International Piano Competition 2018. He was also granted prestigious Swiss, Polish and Israeli scholarships.
In 2018 he graduated from the Haute École de Musique in Geneva from the piano class of Cédric Pescia. Currently he continues his education at the Zürcher Hochschule der Künste in Zürich under the guidance of Konstantin Scherbakov. He studied also at the Hochschule für Musik, Theater und Medien in Hannover in the class of Ewa Kupiec and Teppo Koivisto.
Attending several mastercourses he worked also with Janina Fiałkowska, Matti Raekallio, Dmitri Bashkirov, Emanuel Krasovsky, Frank Lévy, Niklas Sivelöv, Katarzyna Popowa-Zydroń, Konstanze Eickhorst, Corina Belcea, Justus Zeyen, Helmut Detusch.
He expanded his skills and knowledge about historical pianos working with Zvi Meniker, Pierre Goy, Katarzyna Drogosz.
He made archival recordings for Polish Radio.