100+ wide ranging stalls, including, crystals, jewellery, body products, taster treatments, readings, workshops & expert wellbeing advice.
About this event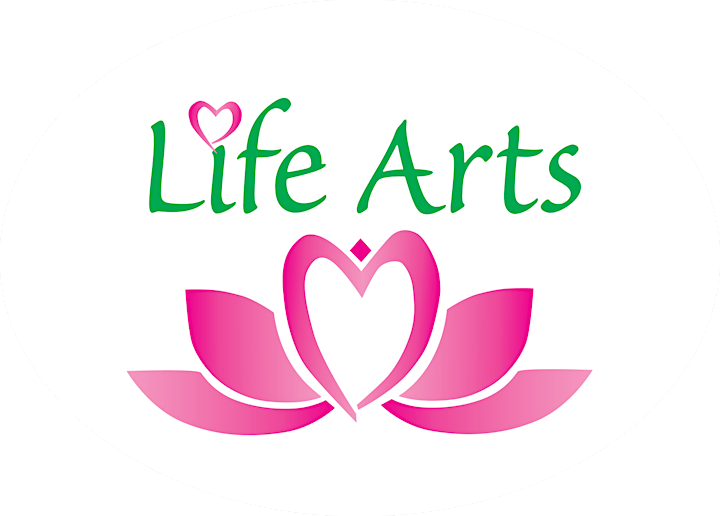 8th annual Life Arts event
Mind Body Spirit & Wellbeing Festival 'The Festival That Changes Lives'
2nd & 3rd October 2021 10am-5pm at Chelmsford City Racecourse CM3 1QP
Supporting Helen Rollason Cancer Charity - 'Over 100 stands, fascinating talks & workshops plus astonishing demonstrations'
It's what we have all been waiting for . . . . . . a real live uplifting event that will inspire, stimulate, boost and recharge!
All tickets Include:
• FREE Chef's Stage food demos with tasters
• FREE demos on many stands; facials, trying products etc.
• FREE live music all day on two stages
• FREE healthy lifestyle advice
• FREE mediation classes & healing from the Buddha Cave
• FREE entry for U16 – must be accompanied
What can you expect? Brand new for this year, a Chefs Stage, with delicious demonstration dishes prepared in front of you and the chance to taste. Our popular Yoga Studio, with yoga classes suitable for all, also including Bollywood dancing and drumming.
If you are attending Yoga classes or gong bath, you will need to bring your own mats for hygiene reasons (Covid-19), as I am sure you can appreciate. Also, advisable to bring blankets or wear layers.
Personally, selected psychic readers, mediums and clairvoyants for spiritual guidance, tarot and angel card readings.
Varied workshops and talks include: Self-healing, Shamanic drumming, Wellbeing with crystals, Soul journey with essential oils, Equine assisted learning, Chakra healing, Angel answers, Sound and meditation journey and Mediumship demonstration!
Complementary therapies, including reflexology, Indian head massage, kinesiology, Reiki treatments, crystal healing, hot stone massage, head neck and shoulder massage, and free spinal checks from a chiropractor. Intriguing things to buy - everything from jewellery and rare crystals to angelic art, from organic skincare and essential oils to salt lamps.
Two music stages - a fascinating mix of live music, when you just want to sit and chillout inside and outside.
Experience the healing calmness of a Buddhist empowered healing space in the Buddha Cave – just come in, sit down, close your eyes, and feel the stresses of everyday life just melt away in this special place - free mindfulness sessions too! At our Street Food Village you will be spoilt for choice with delicious dishes from around the world including Asia, Middle East, India, Greece and Italy, tasty raw food, not forgetting scrumptious smoothies, juices, cake and ice cream!
Comments by visitors:
"Happy positive people, fantastic stalls" Jules P. Chelmsford
"Love everything, 2nd time here, amazing!" Wendy W. Braintree
"Wonderful atmosphere, great mix of stall and inspiring workshops" Sue W. London
Over the years Life Arts Mind Body Spirit Festivals have appeared all over East Anglia, growing bigger and better, culminating in the annual Chelmsford Festival spread over a whole weekend with over 100 stands, a packed timetable of talks and demonstrations and around 1,750 visitors.
'It just keeps growing,' says Chris, 'different people enjoy it in different ways and the festival seems to have lasting effects on some.'
We are proud to support The Helen Rollason Cancer Charity, supporting local people living with cancer. Founded in 1999 the charity is the legacy of BBC broadcaster Helen Rollason, whose vision was: "Good quality of life while coping with cancer is the most important gift a sick person can receive. It should be available to everyone."
It's fair to say that Life Arts festivals – as well as being great fun, also have the remarkable ability to create changes in all sorts of unexpected ways. I believe they truly have the potential to change lives!
Advance Tickets
How can I buy advance tickets? Via our website www.lifearts.co.uk or Eventbrite
When are they on sale? 1st September 2021
Why should I buy? Gold Pass ticket holders get priority entry to event, plus priority entry to all Yoga Studio classes and to all talks & workshops. All advance ticket holders get priority entry to the event.
Prices for advance tickets & entrance on the day:
Gold 1-day pass - Adult £9.50, Concession £8.50 - includes all classes and workshops, priority admission on arrival and priority to all classes and workshops
Gold 2-day pass Adult £17, Concession £15
1-day standard pass - £5 adults, £4.50 concessions. Additional fee of £2 payable on the door for each class or workshop where there is space available
2-day standard pass – Adults £8.50, Concessions £7.50
16s & under FREE (accompanied)
For more details visit www.lifearts.co.uk
Organiser of Mind Body Spirit & Wellbeing Festival 2nd & 3rd October 2021
Life Arts was established in 1998.  Since beginning events in 1999 I have always taken great care in projecting the right energy at each event. My philosophy extends to our exhibitors who are chosen for their natural holistic, non-materialistic attitude, integrity and honest inspiring nature. 
This year, Life Arts celebrate 21 years of promoting health and wellbeing events throughout the region.