Description
Mind of an Entrepreneur Workshop & Networking Event is where we invite a special professional guest to give a speech with the opportunity to ask questions which will enhance and benefit your business.
The guests are experts from leading companies in Marketing, PR, Taxes, Accounting, Patent Laws, Legal Business Advice, Social Media from the countries top 10 companies in the UK.
Their speech will be based on what you should have or be doing in your business, followed by a Q&A session to give you advice. Everyone will have an opportunity to network with other entrepnreuers, followed by entertainment music till late. All proceeds from ticket sales will go to The Mind of an Entrepreneur charity which heps young entrepreneurs.
Here are the dates.
June 30th and September 29th **Please note, each event will have a different speaker and topic.
Tickets are £35 in advance
Time: Starts at 7pm till 11pm
Venue: Library Members Club, 112 St Martins Lane, London WC2N 4BD
THE SPEAKERS: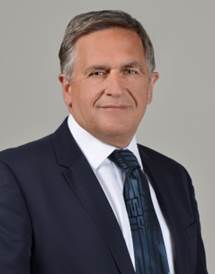 Alexander Carter-Silk - Partner and Head of European Intellectual Property at Brown Rudnick LLP
Alexander Carter-Silk is listed by Chambers and Partners as a "leading individual" in the field of Intellectual Property Rights, and noted by Chambers and Partners as being very creative and for his "depth of experience and the quality of his advice". Heresolves complex commercial disputes, negotiates and advises on closure of complex commercial agreements as trusted advisor including: joint ventures, licensing and franchising, transaction and disputes featuring innovative and disruptive technology, multi-jurisdiction intellectual property rights and complex relationships.
Alexander Carter- Silk's clients encompass a wide variety of technologies and market sectors, public companies, entrepreneurs, family-offices, celebrities, politicians, government, digital technologies, software, life-science, insurers, manufacturing, FINTECH FMCG digital and luxury brands, creative industries, fashion, data, internet of things, artificial intelligence and digital media, for whom he is the trusted advisor.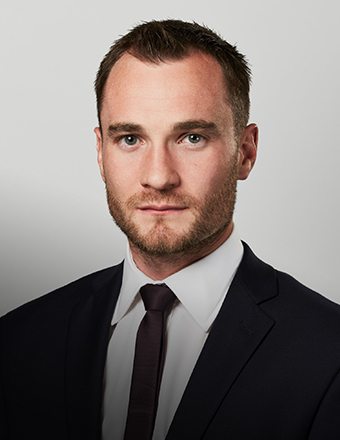 James Thomlinson - Managing Director and Partner at Engage by Bell Pottinger
James founded Bell Pottinger's digital division, which today sits at the heart of one of the world's leading communications agencies. During his 10 year career at Bell Pottinger he has planned and executed campaigns for a wide-range of international B2B and B2C clients. He has advised governments; brands from both the FTSE 100 and Fortune 500; international charities and start-ups on integrated communications briefs, as well as delivering complex digital projects, such as websites; apps; intranets; online branding collateral; corporate films; webcasts; animations and infographics. Clients include South African Tourism, Investec, Bank of Ireland, CQS, Shorecapital, Virgin Media Business, Experian, Ratesetter, Mondelez, HAYS, Centrica, British Gas, plus numerous high-profile individuals, including heads of state and members of the Royal Family.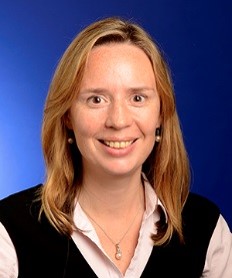 Hannah Dobson – Partner at KPMG Enterprise
Hannah joined KPMG Enterprise as a partner in September 2015, where she co-leads the technology team. While Hannah has 18 years' experience advising businesses on indirect tax issues, her focus has always been working with entrepreneurial technology businesses throughout their growth lifecycle. This began during the "dot.com" era towards the end of 2000, working on clients such as Lastminute.com, and seeing QXL Ricardo.com through its eventual IPO.
Her clients at KPMG are technology businesses at various stages of their growth or exit lifecycle, from early stage (Series A funding and beyond), through to eventual exit. Hannah coordinates the work streams at KPMG (tax, corporate finance, IT consulting etc) to help grow a business and ensure it is in a robust position for any future exit.
Hannah is also currently leading KPMG's drive to coordinate early stage funding between our tech clients and a network of early stage investors.
Prior to joining KPMG, Hannah was a partner for 7 years at Smith & Williamson, heading up the Mid-Cap indirect tax entrepreneurial team at Smith & Williamson LLP and previously a director for 5 years at PwC.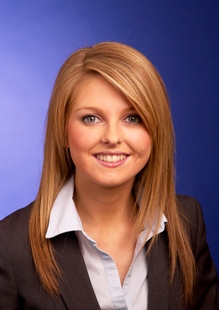 Rachel Bentley – Manager at KPMG Enterprise
Rachel joined KPMG in 2009 as a graduate in the Financial Services team. She moved into KPMG Enterprise in 2015, where she now works with fast-growing fintech businesses, supporting them along their growth journey from start-up to established businesses, through to exit. Having experienced the world of banking first hand, Rachel now spends her time in the market seeing the new innovative solutions and technologies that can help reshape financial services.
Rachel's clients span all areas of fintech including new digital challenger banks, digital wealth management platforms, alternative finance providers such as peer-to-peer lenders and crowdfunding platforms, as well as exciting emerging businesses in areas such as RegTech and InsurTech. Rachel works alongside these businesses to understand their growth objectives and bring in KPMG expertise to support with any challenges faced.

At her previous role in KPMG's Banking Risk team Rachel advised investment banks on their risk management and governance processes and regulatory compliance. She also spent a year out on secondment at the Confederation of British Industry (CBI), developing financial services policy and supporting the CBI executive team.