Sales Have Ended
Ticket sales have ended
Ticket sales for this event have now expired, to join the waitlist or learn more about future, similar events please visit www.adventureuncovered.com or email us at info@adventureuncovered.com with your enquiry - thanks!
Sales Have Ended
Ticket sales have ended
Ticket sales for this event have now expired, to join the waitlist or learn more about future, similar events please visit www.adventureuncovered.com or email us at info@adventureuncovered.com with your enquiry - thanks!
Description
Adventure Uncovered Presents: 'Mind Over Mountains' Featuring Adversity Adventurer Alex Staniforth
The Lake District, Cumbria | 5-7 May 2018

Event Summary:
Adventure Uncovered's inaugural event takes you to the Lake District National Park, a newly acclaimed UNESCO World Heritage site, and England's unique northwestern corner of natural beauty, wildlife, and cultural heritage.
Do you fancy taking a step back and escaping to the mountains for a long weekend? Joining an inclusive group of like-minded adventurers? Want to return home feeling inspired, more confident and mentally resilient?
Limited to only 20 places, Mind Over Mountains will be a laid-back weekend of walking, talking and self-discovery, where we will aim to summit Skiddaw and Blencathra, two of the Lake District's best-loved mountains. The benefits of being outdoors for our mental and physical health are widely promoted - and with 1 in 4 people in the UK now experiencing a mental health problem, we believe that by climbing mountains, we can put our minds over mountains - no pressure, no expectations, no worries!
In a supportive environment, you'll also get the opportunity to look inward, explore and discover yourself through NLP and mindfulness workshops, be inspired by talks from fellow adventurers and learn about the Lakes (a UNESCO world heritage site) from passionate local experts as we unwind for the evening in good company!
Staying at the highest hostel in Britain (YHA Skiddaw Bunkhouse), you will enjoy a fascinating weekend of truly getting away from our hectic busy lives, which make little time for our mental or physical wellbeing.
Suitable for ages 18 and above, some of the weekend's highlights include:
Two guided hill-walks on Blencathra and Skiddaw in the Lake District National Park

Unheard talks from record-breaking adventurers and passionate local experts

Evening NLP and mindfulness workshops

Two night's accommodation in one of the UK's most beautiful and remote youth hostels

Optional wild swimming (or dipping!)

Other fun surprises throughout the weekend!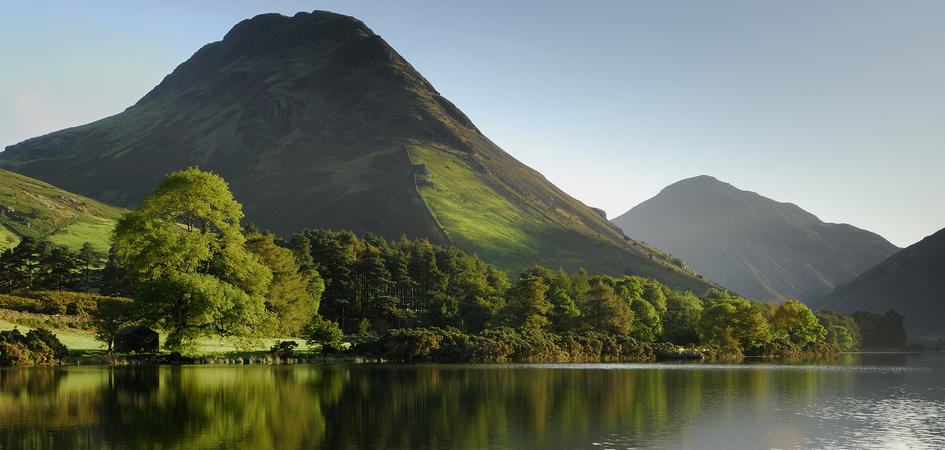 We will pass through one of the UK's most scenic hill walks, a great destination for intermediate walkers and hikers:
Type: Mountain

Location - Northern Fells, Lake District, Cumbria, England

Difficulty: Intermediate

Distance(s): 23 miles, throughout the weekend
Availability: Only 20 places

Price: £175 Early Bird, £195 Standard.


Participants will:
Experience two substantial hill walks, exclusively guided by adventurer and mental health fundraiser Alex Staniforth, and mountain leader Emma Holland

Feel motivated by a host of fantastic speakers, including adventurers Alex Staniforth and Oli Broadhead who open up about their own mental health struggles, plus NLP expert Chris Spray and Mindfulness coach Mike Henshall

Discover, explore and understand more about the environment in one of Britain's most scenic landscapes in the UK (courtesy of the Blencathra Field Studies Centre)

Be reinvigorated and reconnected with your own mind and nature; enjoying the present and making memories with like-minded people in a supportive environment.

What does the adventure include?
Food, water and hot drinks (however we do encourage you to bring your own snacks too!)

Two nights accommodation at YHA Skiddaw Bunkhouse

Guided walks by fully-trained mountain leaders

Wide-ranging inspirational talks and workshops

Free access to event photos and positive memories!
The adventure excludes:
Transport to/from the start and end point at Blencathra Field Studies Centre

Outdoor equipment and clothing.

Join us on an Adventure with a purpose - together we can put our minds over mountains!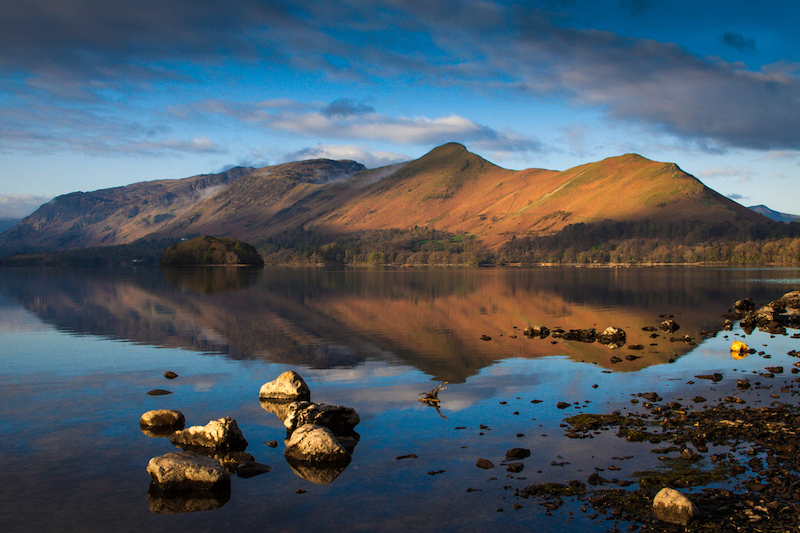 SCHEDULE

Provisional route maps and descriptions to follow.
**Please note this itinerary is subject to change up to and including the event weekend. The organiser reserves the right to adjust the schedule if necessary for safety reasons/factors beyond our reasonable control.
---
Day 1 - Saturday, 5th May
08:30 Meet & greet and kit check (including coffee/tea) at Blencathra FSC
08:50 Welcome talk and quick introduction to the weekend (Alex and AU)
09:00 Walk to YHA Skiddaw Bunkhouse (approx. 3 miles)
Joined by BFSC ranger to introduce local environment, wildlife, and fauna.
Visit hydroelectric projects and ponds en-route
10:45 Arrive at YHA Skiddaw House (Base Camp). Leave personal gear and belongings not required for the walk. Drinks stop.
11:00 Begin WALK #1 to Skiddaw (approx. 3.25 miles to summit)
*Walkers can choose to stay at the hostel or return from the waterfalls if they wish
16:00 Return to Skiddaw House for tea and biscuits.
Settle into Base Camp
18:00 Regroup for NLP session #1 with Chris Spray (title TBC)

19:00 Evening Dinner (prepared by AU and Alex)
20:00 TALK #1 by Oli Broadhead
20:30 Relax and unwind
Maximum distance: 8.5 miles, 2,650ft ascent
---
Day 2 - Sunday, 6th May
07:00 Breakfast, coffee, and tea
08:00 Mindfulness exercise "Busy lives", Mike Henshall
08:30 Final toilet stops and kit checks
08:45 Depart for HILL WALK #2 - Blencathra
10:30 Mid-morning tea/coffee break
Summit Blencathra and drop down for lunch
14:00 Afternoon Tea by the tarn, with an optional dip if the weather's hot!
16:00 Latest arrival back at Base Camp Relax and unwind
17:30 NLP Session #2 with Chris Spray - "Resourcefulness"

18:30 Evening Dinner by the campfire
20:00 TALK #2 by Alex Staniforth, "Mountains of the Mind"
21:00 Relax and unwind, or bedtime!
Maximum distance: 11.5 miles, 2,660ft ascent
---
Day 3 - Monday, 7th May
08:30 Breakfast, coffee, and tea
09:30 Pack up Base Camp
10:00 'Check out' exercise
10:30 Begin walking back to Blencathra FSC (with a couple of surprises!)
12:30 Arrive back at Blencathra FSC. Cake and farewells (Lunch not provided)
13:00 End of Day 3 / Depart Home
Maximum distance: 3 miles, 400ft ascent
---
Mind Over Mountains will be curated by Adventure Uncovered and led by Alex Staniforth, a record-breaking Adversity Adventurer, Inspirational Speaker and Mental Health Fundraiser.

*Important Note: We are providing two complimentary places for local Cumbrian residents who otherwise may not be able to benefit. If you are 18+, currently unemployed or receiving Statutory Sick Pay and a resident in Cumbria, please email us how you would benefit from participating in the event and we will respond!
To view the full itinerary, visit www.adventureuncovered.com/mind-over-mountains
To read more about Adventure Uncovered, visit: www.adventureuncovered.com
To read more about Alex Staniforth, visit: www.alexstaniforth.com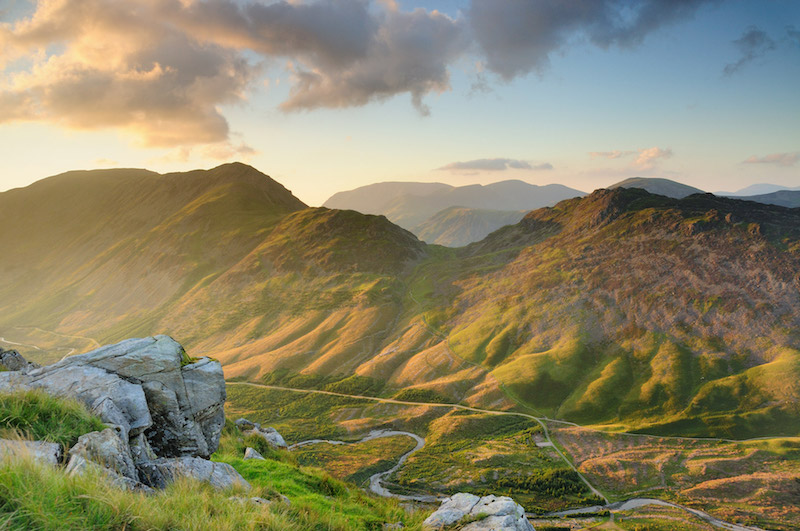 FAQs
Are there ID or minimum age requirements to enter the event?
Yes, participants must be a minimum 18 years of age.
What are my transport/parking options for getting to and from the event?
You will need to get your own transport to the meeting and departing point, parking for the weekend is available.
What do I need to bring to the event?
You will need to bring your own plates, cutlery and mugs for food and drink, warm clothing, waterproofs, thick socks, a good pair of hiking boots, plus a tent, pegs and sleeping bag, if you opt to camp (only 8 slots available, first come first served).
Will I need to carry my gear?
Due to the lack of roads, we will have to carry our own clothing and gear on the walk up to the bunkhouse and back out again - this can be stored at the bunkhouse during our hill walks to save excess weight. You will not be asked to carry any additional group equipment or food.
How can I contact the organiser with any questions?
You can email Adventure Uncovered at info@adventureuncovered.com with any questions you might have.
What's the refund policy?
Unfortunately, there are no refunds after booking due to fixed costs incurred in the early stages of organising the event. However, you can replace and/or pass on your ticket to another person, you just have to email us the details of the change no later than 48 hours before the event start time using the Eventbrite registration platform, or by emailing info@adventureuncovered.com

How fit do I need to be?
It's not a race and nobody will be left behind - we are here to help each other. We want the group to enjoy the weekend and boost their confidence; not be exhausted or feel defeated. Hill walking can be very strenuous although our routes should be achievable by anyone of average fitness, walking/exercising at least a couple of times a week. Regular walking (ideally over 3 hours) will be very beneficial. You should be in good physical health and able to walk for a few hours at a time. If unsure, please get in touch with Alex to discuss further.
Will meals be provided?
Breakfast, lunch, dinner, water, and snacks will be provided unless stated otherwise - on day one breakfast will not be provided, or lunch at the end of day three. Please let us know of any dietary requirements when signing up. As outdoor lovers ourselves, we know the importance of good fuel for long days in the hills!
How technical are the routes?
All are walking routes - there will be no technical climbing or scrambling that would require ropes or gear for safety. We will follow marked paths for the majority of the time - certain sections may encounter general steep ground and crags requiring extra care. Our mountain leaders will keep the group together during the day and you won't need to navigate.
No phone signal?!
Due to the remote location we are largely off-grid but will have access to a landline phone for emergencies at the bunkhouse - and will likely receive signal at regular intervals during our hill walks.