Mind Power - with leading neuroscientist Dr. Andre Vermeulen
Description
In support of the UAE's commitment to enhance the nation's happiness quotient through happiness and positivity initiatives, including those that improve wellness and enable people to reach their optimum potential, Strathclyde Business School Dubai in association with The Outcome Factory by Touch Points presents
MIND POWER
With Dr. Andre Vermeulen, CEO, Neuroscience of Learning Thought Leader, Author, Television Presenter & International Speaker
The only way people can maintain their competitive advantage in a challenging and competitive world is if they can out-think, out-learn and out-create their competition. In this high-impact workshop, you will begin to understand your neurological design and how to utilize your full potential. Dr Andre will lead you through an overview of how the brain works, and introduce you to the 6 drivers required to optimise brain performance.  Loaded with powerful brain-based tips, tools and techniques, this session will enable you to increase your performance, work faster and smarter, and to prosper and succeed in a rapidly changing world.
One of Andre's signature motivation sessions, Mind Power is a must for anyone interested in developing themselves, and increasing their performance.
Register by 14th September for chance to win a Brain Profile Assessment (worth $150) and receive your personalised results before Dr Andre's session. 5 lucky winners will be drawn on 15th September with another 3 drawn on the day.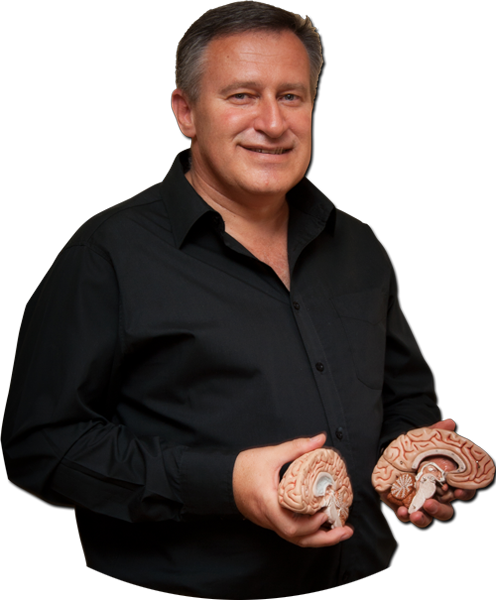 Dr. Andre Vermeulen is the founder and CEO of Neurolink USA and is regarded as a pioneer in the neuroscience of workplace learning and performance optimization. As a thought leader in the neuroscience of learning, he has contributed on influential platforms like TEDx, ATD and the University of Pretoria Neuroscience Group.
Andre has developed a unique predictive analysis of people's learning potential and learning solutions to optimize performance.
Andre is passionate about people development through neuroscience. He is a regular keynote speaker at conferences across the globe, where he contributes fresh insights into the neuroscience of learning, talent development and performance improvement.
Andre says, 'Neuroscience proves that there is no limitation to what the human mind can learn, think or create. Therefore there is no limitation to whom we as human beings and organizations can become if we accurately understand, develop and utilize the brain's potential.' This belief inspired him to embark on a global campaign to challenge companies worldwide to prove that they are able to Out-Think, Out-Learn and Out-Create their competition.
The University of Strathclyde Business School (SBS) is one of the oldest, largest and most respected Business Schools in the UK and is a pioneer in the field of management education. Present in the UAE since 1995, SBS offers the Strathclyde MBA on a part-time basis in both Abu Dhabi and Dubai. Holding triple international accreditation (AMBA, EQUIS, AACSB), SBS is globally recognised and the Strathclyde MBA is one of the world highest-ranked programmes. The Strathclyde MBA is accredited by the UAE Ministry of Higher Education & Scientific Research.
The Outcome Factory (By Touch Points) is an Outcome Focused Learning Solutions brand under the umbrella of Touch Points, an experienced and renowned management & learning consultancy. Offering outcome-specific learning solutions through the powerful methodology of Edu-Gaming & Brain Based Learning, the Outcome Factory's learning solutions enable effective and efficient performance improvement results that drive organizational business results.