Description
Mind ReMapping
I M A G I N A T I O N
(Cultivate Your Beliefs)
Close your eyes for a moment and look into the deepest parts of your mind and visualise all your dreams and aspirations.
Can you See them?
Can you Smell them?
Can you Feel them?
Can you Hear them?
Can you place yourself within your dreams as your potential reality?
Or do you sense a voice or feeling, that this is just a distant daydream and nothing more?
That sensation you hear or feel is your Belief.
During your childhood do you recall whenever your imagination believed an idea as true, would mean doing all you could to make it a reality?
Be it with toys, siblings, friends or objects nothing would stop you.

You had no sense of doubt, failing, embarrassment, or worry, as none of those words or concepts was part of your vocabulary, and therefore did not exist, nor did their limitations.
All that was in your mind was your imagination and beliefs.

As you grew you were taught many ideas, rules, and concepts that shaped you.
But what did they shape you to become?

Did they shape your position, your status, your ability, your intelligence or/and your way of life?

And do those conceptual shapes fit your true personality and the dreams you once had as a child?
Or have you lost contact with your imagination as an unknown realm that you don't have time for and are afraid to explore?

Have those taught concepts and ideas become so integral to you and your way of life that you believe in them more than you believe in yourself, and have no sense of your own self-beliefs?
The imagination is a powerful place within our minds that shape our world, we live within so many ideas and concepts that sometimes we forget who we are.
And who we believe we are drives the stories of our lives.

Whatever Self-belief we have of yourself is encompassed in a world created by your imagination.

And whatever you imagine to be true is played out in your life.

But what happens when you want to change your beliefs? How can someone do that?
Well, join me to find out how I view our beliefs, and how beliefs are the engine to our desires.
I run introductory causal meets on a weekly basis and 2-hour workshops for groups at agreed locations.
If you wish to join me then please get in touch via email or by phone.

I have a book that outlines this topic that can reshift your thinking to one where you can command your outcome like you once did as a child. Please follow the link below.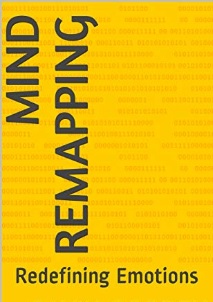 Please follow this link to my Quora profile that you may find useful based on answers given relating to similar topics.
Regards
Mind ReMapping