Description
The Imaginations Mirrors of Perception
Is the mundanity of life a repetitive cycle that you wish to break?
Is it your view, that your world you live in has more obstacles than it does opportunities?
When you think of your future are the images you see one's of no change and lethargy?
Who or what do you think is responsible for the perspectives that you have of the world?
A world that in fact, has infinite variety and structure?
And if your perspectives are ones where you struggle at the hands of limitation, could it be that the world is just reflecting your limits and its perspectives right back at you?
And if this is true, what influences the world to mimic those limits in such a way that it can trap us within us them?
Without a doubt, the mind is the first hurdle, our beliefs are another, and a factor that many of us fail to consider is Creativity.
Every moment, our imagination creates perspectives.
However, what is it that drives your creativity?
Is it mundanity, or invigorations? As this is what makes the difference to what the world reflects back at us.
However, that creativity must be fed with the right influences to change its creative behaviours.
This is a sample of the contents of my book "Mind ReMapping (The Imaginations Mirrors of Perception)"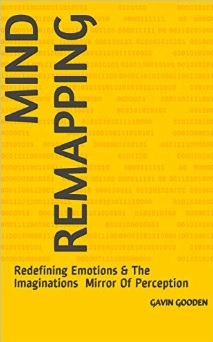 Available for download in either:
Please click above on the formats you prefer to purchase the book as.
Alternatively, you can join us on MeWe. It is a great opportunity to ask questions about the book and share opinions for those who have read, are reading, who are yet to, or are deciding whether they wish to read Mind ReMapping.
Where members will benefit from discounted copies of the book at scheduled intervals.
What is MeWe?
To join us on MeWe, to register your interest on Eventbrite first to receive an invitation.
If you have any questions you can contact me via this page.
Please Note: This is not a face to face event.
Many Thanks.
Mind ReMapping.