Description
Mind ReMapping
I M A G I N A T I O N - The Mirror of Perception
Are we intimidated of our own minds for fear of what we will see when turning our attention inwards?
Do we spend too long looking outwards at everything beyond the scope of our minds that we potentially risk leaving our mind in ruin?
Abandoned realms of existence where we, once as children were the architects of our minds.
Lured by the glitz and glamour of illusions that serve no purpose other than their own, that draw their strength through our undivided attention in their trickery.
So, dependant, have we become on these illusions that we become strangers of own minds.
Giving up our creativity and allowing others to think in our stead.
Some of us, however, return to the source of our minds, when at last we see through the illusions, but on our return, and upon surveying the wilderness, we become overwhelmed by the landscape that was once our playground.
Unfamiliar with the characteristics of our minds and its power, it turns against us, not because it has malicious intent, but because we have forgotten how too wield its power.
So volatile is this energy, that we conjure Demons and Dragons that chase us away, as we are afraid of our own power, and so back to the outside world, we return.
Looking again for illusions to take our gaze and attention because inside our minds is too much to bear.
But we now know what these illusions are, and so we become trapped between two realms of existence.
The Mind & The Body
Jumping from one illusion to the next, as if we stay too long on one mirage it loses its power, returning us back to the realm of the mind where the Demons and Dragon await to pounce.
This is a sample of what is covered in the book "Mind ReMapping"
All details of which are explained and expanded on in detail in my reading and workshops.
Workshops dates and times TBC
In the meantime, you're welcome to download a copy by following the link below.
Please only use this page to register an interest in future workshops that are yet to be confirmed.
You can make enquires on this site or by email @ mindremapping@gmail.com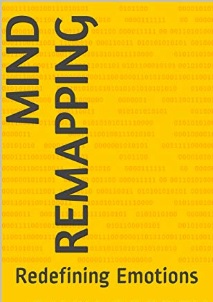 Click these links Mind ReMapping Kindle or Mind ReMapping Paperback to see this book.
Thank you.
Regards.
Mind ReMapping.
Gavin.