Description
The Imaginations Mirrors of Perception
"My imagination is a vast wilderness of ungoverned thoughts and emotions and within them is the power to fulfil my will.

If I don't understand them they overwhelm me like a wild rapid river taking me wherever it wants to go.

I didn't know but my imagination and emotions have no intent but to serve me, though often my mind is troubled, so they obey that command.

They know me better than I know myself, and to gain authority I must ride the tides of my Imagination.

My Imagination & Emotions were stronger than me until I faced them, masterless awareness, master to only themselves.

Now that I understand them, they are not my enemy, but long lost friends..."

G.Gooden
This is a sample of the contents of my book "Mind ReMapping (The Imaginations Mirrors of Perception)"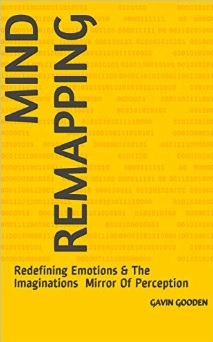 Available for download in either:
Please click above on the formats you prefer to purchase the book as.
Alternatively, join us on MeWe where members will benefit from promotional rates for this book exclusive to them. Plus benefit from a shared platform to discuss its contents and the mystery that is the Imagination, Emotions Beliefs, & Creativity.
What is MeWe?
If you have any questions you can contact me via this page.
Please Note: This is not a face to face event.
Many Thanks.
Mind ReMapping.