Description
The Imaginations Mirrors of Perception
Have you have got to a point in your life when you realise that your fears do not work, other than to limit your potential?
Fear never as, and never will, therefore you must go after it and its limits.

Fear like all other emotions is a sensation that we can not do without, as it forms part of our intellect, that without it would be like a day without a night.

However, you can control its behaviours, understand it, mould it, and compress its characteristics to channel its energy making it an asset instead of a burden.

You can not merely tell your emotions to behave, for this will not work.

But instead, you must evoke its most powerful expressions in its many forms to learn its characteristics.

That to locate its many guises that are scattered, hidden away, or disguised as the illusions we see in the physical world you must travel deep within the realm of the imagination.

And expose fear for what it really is.

Which are emotions that are like sleeping Giants and Dragons, who laze under the potency of your fears, as it's your energy that gives them your strength.
However, to find them, you must find what intimidates you in the physical world, stand firm in front of them and engage in their presences.

And this will take you directly to the location of your fears and the Giants and Dragons that represents them in the imaginative realm.

Whatever scares you here the is the direct result of the mind where these apparitions, which your imagination creates, controls realms of your consciousness you are not permitted to explore, that impact the limitations of your physical life.
They are not really the Giants & Dragons that you'd find in a fairy tale, but instead, they are the people, situations, and objects of your fear, however, their effects are just the same.

Up until now these characters have taken you for granted, and don't acknowledge your presences other than to limit you, as you always run away from them.

But now it is time you got their attention and annoyed them so you can see how they behave so that you can understand them, only achievable through the duality of your limits.
So that you can start to reclaim your mind.
This is a sample of the contents of my book "Mind ReMapping ( The Imaginations Mirrors of Perception)"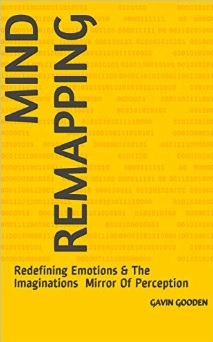 That will be free for download in a Kindle Format on the date of this event, by clicking on the image of the book.
To register your interest please, buy a free ticket, so that you prompted on the day before its promotion.
As part of this free give away, please can you provide feedback on the book.
If you have any questions you can contact me via this page.
Many Thanks.