About this Event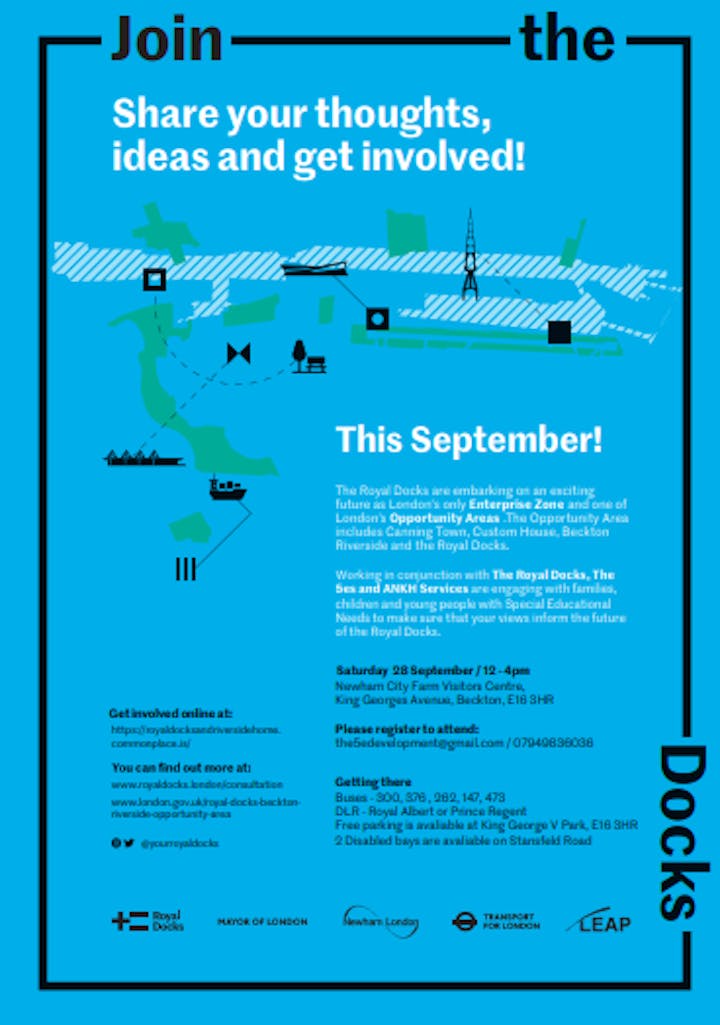 Royal Docks Community Conversation
The Royal Docks are engaging on the area's development
We will be holding three (3) Focus Groups
1. Children and Young People;
2. Parents/Carers and Residents;
3. Organisations and Services.
Researcher and Facilitators will support the Focus Groups using Slido to capture views
FREE EVENT FOR NEWHAM PARENTS, CARERS AND CHILDREN
Mind the Gap!: Royal Docks Community Conversation & Engagement Activities
About this Event
The Royal Docks is on an exciting journey. As an Opportunity Area and London's only Enterprise Zone, The Royal Docks and surrounding area is set to become a leading example of regeneration. Several plans are in development to ensure growth in this area benefits local people, the economy and environment.
It is important that local people sit at the heart of these plans. To ensure that everyone can have their say, please join our consultation event for young people, parents, carers and residents impacted by SEND, where we will focus on your ideas for public realm, local economy, cultural activities and connectivity in the Royal Docks, Beckton Riverside, Custom House and Canning Town.
This will be followed by activities, panel discussions, networking and Q&A on supporting children with SEND.
There are lots of opportunities to get involved.
Visit the Royal Docks website for more information and to find out about other consultation events
http://www.royaldocks.london/consultation or visit https://royaldocksandriversidehome.commonplace.is/ to get involved online.