Sales Have Ended
Ticket sales have ended
We're sorry you missed this event - you might want to try another one? Check out the others in our Mind Your Head series or look for more in https://www.westminster.gov.uk/online-library-events-adults
Sales Have Ended
Ticket sales have ended
We're sorry you missed this event - you might want to try another one? Check out the others in our Mind Your Head series or look for more in https://www.westminster.gov.uk/online-library-events-adults
Experience for yourself the benefits of gentle mindful yoga with this free session!
About this Event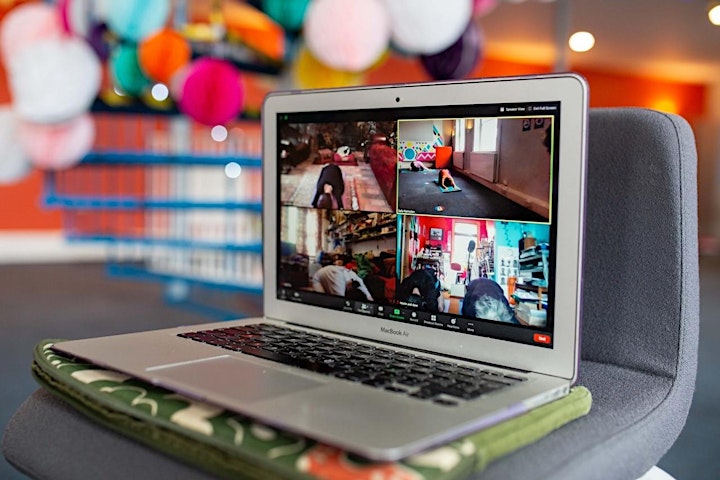 Mind Your Head is a series of engaging live online events from Charing Cross Library. Meet people who have been trying to keep practising the hobbies that they love under the restrictions on movement during the present pandemic. Hear how these activities have helped them to cope with the pressure on their physical and mental health during social isolation.
Some of our guests discovered new activities and one or two of our events offer you a free session to try them for yourself. Check out the whole series:
• February 3 Gentle Yoga (free yoga session) https://myh-gentle-yoga-chx.eventbrite.co.uk
• February 15 Dancing in a Bubble talk https://myh-dancing-in-a-bubble-chx-new-date-15feb.eventbrite.co.uk
• March 2 Piano Accompaniment talk https://myh-piano-accompaniment-chx.eventbrite.co.uk
Others coming up include a theatre book group, the Yoga For Life Project, marathon running, mindfulness, bicycle racing online...
About Gentle Yoga
Helen writes:
I work in Charing Cross Library and when the first lockdown came, we were all suddenly working from home. Like many people, I was spending a lot of time sitting in front of the computer, getting really stiff and sore at the end of the day and becoming increasingly fed up. A friend recommended yoga with Sally from Natural Connection and I can't recommend it enough. Sometimes when I get on the yoga mat, I feel pure joy. It has really helped me, physically and mentally. And practising at home is incredibly convenient - I'm always on time!
What you need to know
Gentle Yoga with Sally Ramsden, Natural Connection
This will be 35 minutes of gentle, mindful yoga combining breath, movement, awareness and rest. A session to help you unwind at the end of your day and support your all round wellbeing.
If you have a yoga mat, that's great though not essential. We will be moving through lying, standing and kneeling poses.
Bring something to sit on - a cookery book or firmish cushion, or if you happen to have one, a yoga block.
Wear comfortable clothing that allows you to move freely and perhaps have layers or a light blanket or throw if you'd like something to keep you warm for resting at the end.
Suitable for everyone whether you're new to yoga or more experienced.
IMPORTANT: If you have any injuries or health conditions that you need to let Sally know about, you must let the organiser know 24 hours before the session starts.
There will be an opportunity to ask questions at the end.
For more information about Sally's teaching go to: