Mind Your Head!

Thursday, June 27, 2013 from 7:00 PM to 8:30 PM (BST)
Event Details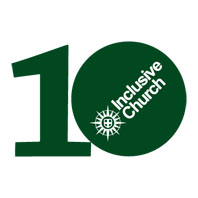 Southwark Cathedral in Partnership with Inclusive Church and Green Blade Theatre Presents
Mind your Head

A comedy with soul.

Written and performed by Eva McIntyre Directed by David Vann

1 in 4 people in the UK are diagnosed with a mental health condition during their lifetime: children as young as 5 are being diagnosed with a mental illness in our society.  Depression is now reaching global crisis proportions. How did we get into this mess? And what role does faith play in our mental well-being? Surely it should be a positive influence; a source of hope and healing?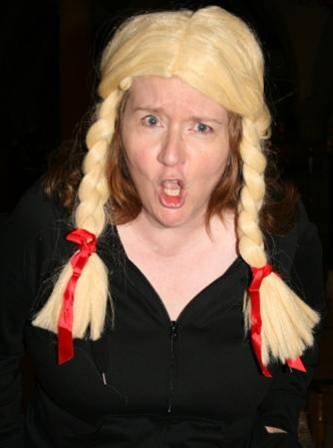 In her one woman show 'Mind Your Head', Eva McIntyre explores how religion can become embroiled in our issues around self-esteem and collude in leading us further into dark and life-limiting places.
God is depressed. Who on earth can shine some hope on the situation?
Meet five people whose stories first lead God to the brink of despair before rekindling hope.
Nora – an ageing, jaded choir member
Hilary – a child-despising Sunday school teacher
Pamela – a depressive, guilt-ridden single mum
Julia – a disillusioned priest
Chelsea – a six-year old child from a dubious home.
Join their journey and explore how the way in which we handle our self -esteem and perception of God can lead to either despair or delight.
* This play is not suitable for children *
"Faith and spiritual practices are intended to be life-enhancing yet the human tendency towards self doubt and fear have led us to use religion as a stick to beat ourselves with and to control others by!" says Eva.
"Somehow, a life-bringing Divine creator has been turned into an angry and judgemental being of rather limited, human proportions. In this play, I set out to explore some of the familiar routes people travel on their way to this strange conclusion and some of the less conventional paths they find to peace and fulfilment."
"That doesn't make it sound like a comedy" she laughs, " but it is. There is something inherently funny about seeing your own tendencies and peculiarities depicted under a spotlight. And there is something very liberating about their exposure, particularly when it becomes clear that you're not alone."
The show, which lasts an hour and is followed by a Question and Answer session, follows the journeys of 5 people as they encounter the truth about God, love and life and it isn't anything like the story they've been taught in Sunday School! Oh – and then there's the 6th character, God, who isn't at all what they expect!
Eva's play has been touring the UK since October 2012 and moving audiences to laughter and tears across a diverse range of audiences.
Click here for more information about Green Blade Theatre

More details about Inclusive Church can be found at www.inclusive-church.org.uk

When & Where

Southwark Cathedral
London Bridge
SE1 9DA London
United Kingdom


Thursday, June 27, 2013 from 7:00 PM to 8:30 PM (BST)
Add to my calendar
Organizer
Inclusive Church is an educational charity. Working with individuals and partner organisations it is committed to working for a church that is welcoming and open to all.