Description
Give the people what they want!!!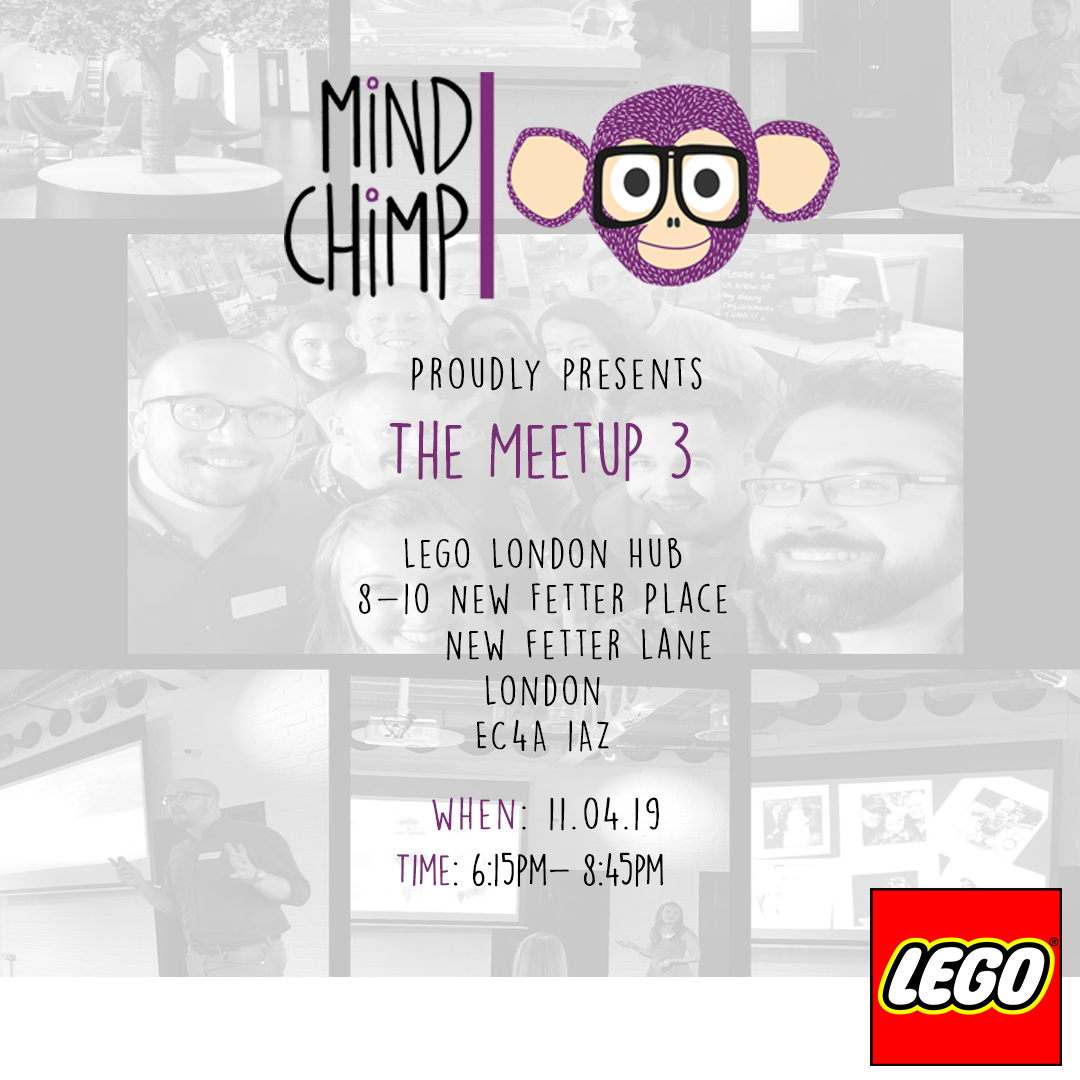 Building on the success of previous Mindchimp meetups we have listened to you, the people.
Time and time again we are asked when the Mindchimp meet up is coming down south, it's always up north and it's just not on.
So we have been working tirelessly in the background to find a venue that not only matches the ethos of Mindchimp of sharing, giving back and consistently developing others... it's also really easy for post drinks afterwards!!
It is with lots of excitement that I can announce our next Mindchimp meet up is with our lovely friends over at Lego.
Don't miss out on this rare insight into their world and the opportunity for us to host this event in their cool offices on the 11th of April.
Lego, being the superstars that we love, will also be providing pizza and refreshments on the evening.
---
Structure of the event
a number of engaging talks from professionals in the world of Learning and Development

Networking opportunities
Once the event has finished those who are interested can head out for extended drinks afterwards
Any questions please email: hello@mindchimp.co.uk
Thanks
The Mindchimp team